Record 60% of Britons in poverty live in working families, study shows
The risk of poverty for adults in working households has increased by 27 per cent over the past decade, researchers found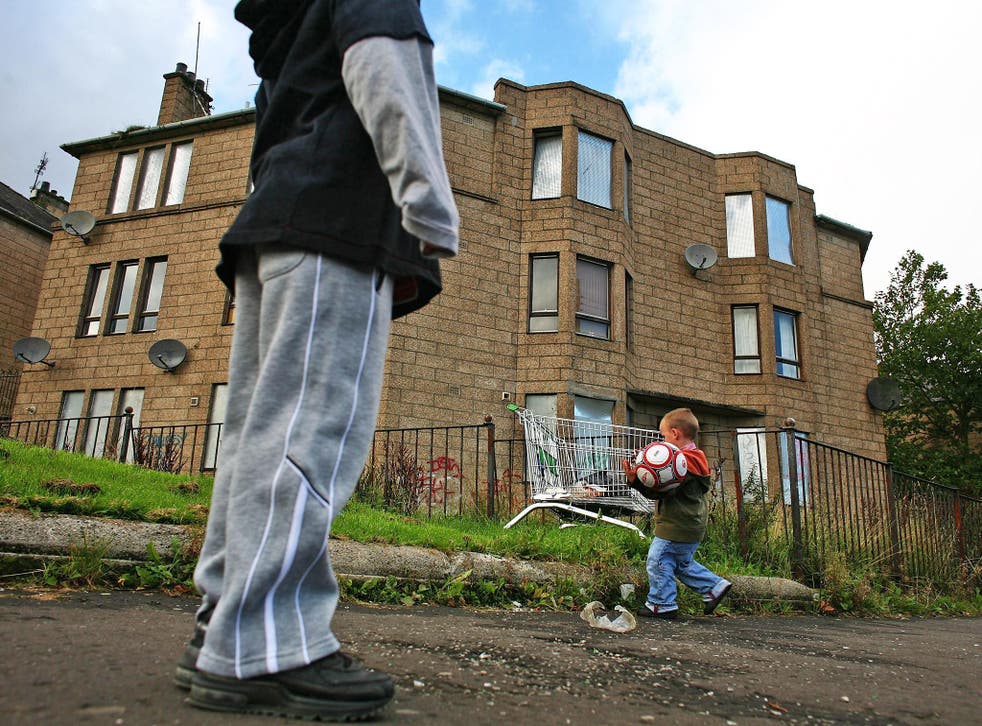 More than half of Britons living below the poverty line are in a household where someone is in work, a study has found,
Despite Theresa May's recent saying that she believed that work was "the best route out of poverty", researchers at by Cardiff University found a record 60 per cent of those in poverty live in a household where someone is in employment.
They also found that the risk of poverty for adults in working households had increased by more than a quarter (27 per cent) over the past decade.
The findings indicate that it is the number of workers in a household and not low pay, that is the primary determinant of in-work poverty, the researchers said.
It comes after Theresa May said in April that she believed work was "the best route out of poverty", adding: "We need a system that does provide support for those who need it, but I think we do need to incentivise people to get into the workplace."
The report states that working families are on average, better off than those without a working member, but adds that "people are not averages and work fails to lift a substantial number of families above the poverty line".
Dr Rod Hick from Cardiff University, who led the research, said: "There has been a lot of discussion recently about how increasing the minimum wage can help to reduce poverty.
"However, what our report finds is that less than half of adults experiencing in-work poverty have a low paid worker in their household, and most low paid workers live in non-poor households.
"Low pay is one of the reasons why in-work poverty occurs, but it's not the only reason, and indeed, it is a secondary factor behind the amount of work conducted by household members."
While the study found that tax credits, which supplement income for people on low wages, have been effective in reducing in-work poverty over the past decade, it highlighted that they are received by less than half of working poor households - indicating that their efficacy is over-estimated.
The report also found the rise in in-work poverty has been concentrated among social housing tenants and those in the private rented sector, who have been hit by a combination of rising rents and caps on housing benefit, suggesting housing is a an important factor that is overlooked.
"Our research finds that housing costs are becoming an increasingly important factor in determining poverty rates amongst working families," Dr Hick added.
"If policy does not do more to tackle rising housing costs directly, then it seems likely that these will eat up gains made elsewhere – for example, in terms of the planned increases in the minimum wage."
In light of the findings, the report recommends that more should be done to support families with children to enable them to take up additional paid employment through ensuring childcare is available and affordable.
UK news in pictures

Show all 50
It also suggests reversing cuts to tax credits to ensure that low income working families are supported, as well as tackling the high housing costs experienced by families.
"Tackling in-work poverty requires re-thinking our approach: it's about improving the circumstances of the whole household, not just those of an individual worker, and promoting employment is key," Dr Hick said.
The researchers analysed data from the Households below average income report for 2014-15, which is the most recent available.
Then they compared it with reports from 2004-5, 2007-8 and 2010-11. They also looked at Understanding Society, a survey of about 40,000 UK households.
Join our new commenting forum
Join thought-provoking conversations, follow other Independent readers and see their replies