British tourist deported from Sri Lanka for having a Buddha tattoo
Naomi Michelle Coleman guilty of 'hurting others' religious feelings'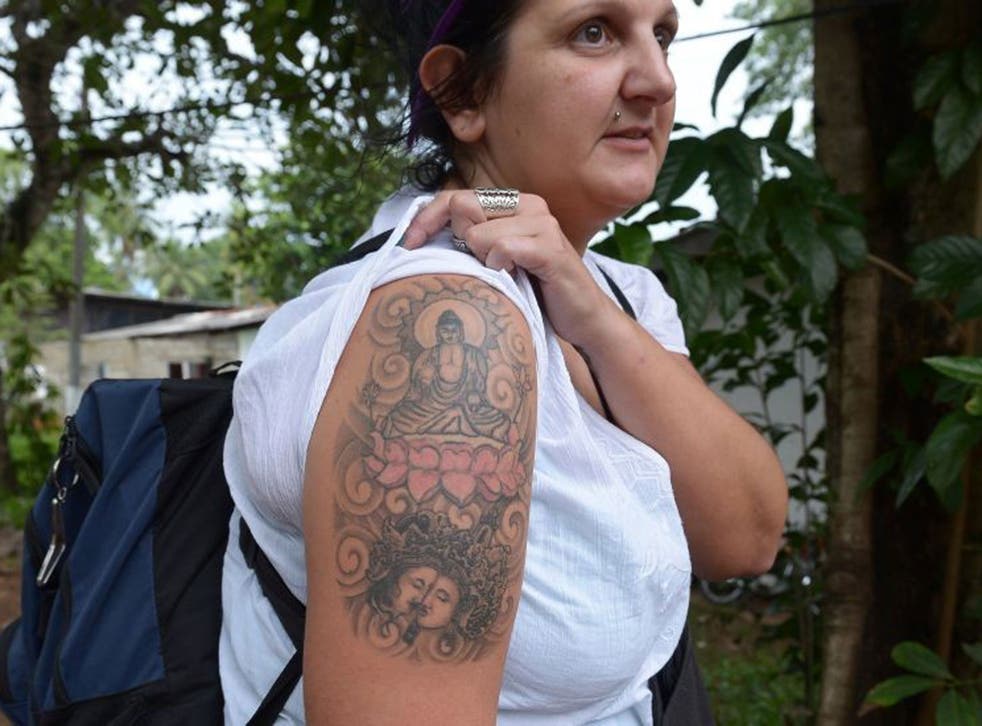 A British tourist is to be deported from Sri Lanka, after she was arrested at Bandaranaike International Airport in the capital Colombo for having a tattoo of Buddha on her arm.
Naomi Michelle Coleman had arrived at the airport from India, and was detained when the tattoo of a Buddha seated on a lotus flower was spotted on her right arm, according to Sri Lankan police officials.
After her arrest Coleman, appeared before a magistrate who ordered her deportation, which will take place "very soon…tomorrow or the day after tomorrow," a police spokesman said.
He added that the 37-year-old was arrested for "hurting others' religious feelings".
Buddhism is the religion of the country's majority ethnic Sinhalese and tattoos using Buddhist iconography are regarded as culturally insensitive.
Her arrest follows a ban imposed in 2011 by Thailand's Culture Ministry which ruled that foreign tourists in Sri Lanka should be barred from getting tattoos of Buddha.
In 2010, R&B star Akon was refused a Sri Lankan visa and had to apologise to Sri Lankan Buddhists after his video for Sexy Chick, which featured a pool party in front of a Buddha statue, caused offence and protests in the nation.
A spokeswoman for the Foreign and Commonwealth Office confirmed they were dealing with the case of a detained British national.
She said: "We are aware of the detention of a British national in Sri Lanka on April 21. We are providing consular assistance."
Additional reporting by PA
Join our new commenting forum
Join thought-provoking conversations, follow other Independent readers and see their replies