British workers reveal what they hate most about the daily commute to work
There are plenty of studies to make our grumbles seem legitimate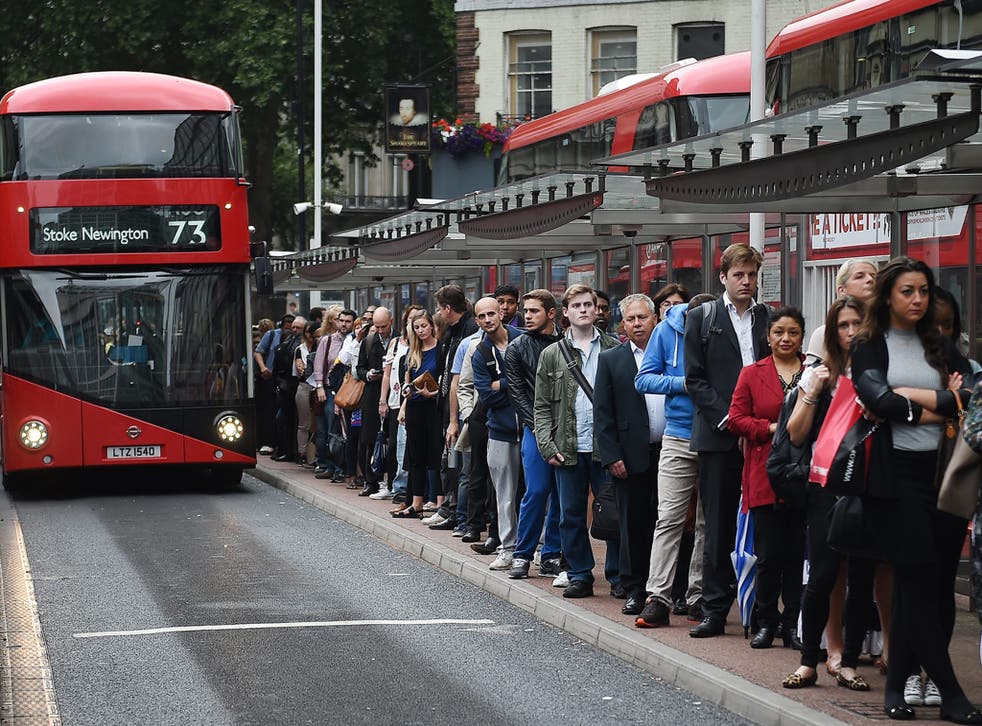 The commute to work is never something to look forward to, especially since a study earlier this year suggested Britons spend over a year of their lives travelling to and from work.
So it's not surprising that 45 per cent of British workers reportedly put a short commute as their top priority when moving home, and 47 per cent said they would not be willing to work anywhere that was "too far".
A new survey of 2,000 adults was carried out by One Poll on behalf of Get Living London. It found out the top 10 hates for commuters, as well as what they get up to during the journey to pass the time.
The top 10 commuter hates
• 'Traffic Jams' – 52 per cent
• 'Delays to the transport network' – 26 per cent
• 'The cost' – 22 per cent
• 'The monotony of the same journey day in, day out' – 21 per cent
• 'The busyness' – 14 per cent
• 'Having to stand up because there are no spare seats' – 12 per cent
• 'People talking loudly on the phone' – 12 per cent
• 'Fellow travellers with bad personal hygiene' – 12 per cent
• 'Being packed in like sardines' – 11 per cent
• 'Queuing' – 10 per cent
Top 10 commuter activities
• 'People watching' - 23 per cent
• 'Reading books' - 16 per cent
• 'Using the time to think' - 15 per cent
• 'Reading the newspaper' - 12 per cent
• 'Play games on the phone' - 9 per cent
• 'Update social media status' - 8.5 per cent
• 'Catching up on emails' - 8 per cent
• 'Sleep' - 7 per cent
• 'Eat breakfast' - 6 per cent
• 'Catch up on calls to friends and family' - 5 per cent
• 'Boat' - 1 per cent
There are plenty of studies to back up our grumbles about travelling to work. In May, research found that commuting for more than 20 minutes left you more susceptible to chronic stress.
In April, a survey of major cities discovered that trips into London were the most "unpredictable", with more people late to work in the British capital than any other major European city.
And in July, a highly cynical study conducted by Tessa Jowell learned that those working in London could, hypothetically, save more than £4,000 a year by living in Madrid and commuting to the office from there.
At least it sounded cynical, until this month, when it was revealed an ex-Londoner actually moved to Barcelona because "it worked out cheaper".
Join our new commenting forum
Join thought-provoking conversations, follow other Independent readers and see their replies