Britons twice as hostile as French to Syrian refugees following Paris attacks, YouGov finds
British attitudes to people fleeing death and persecution have 'significantly hardened'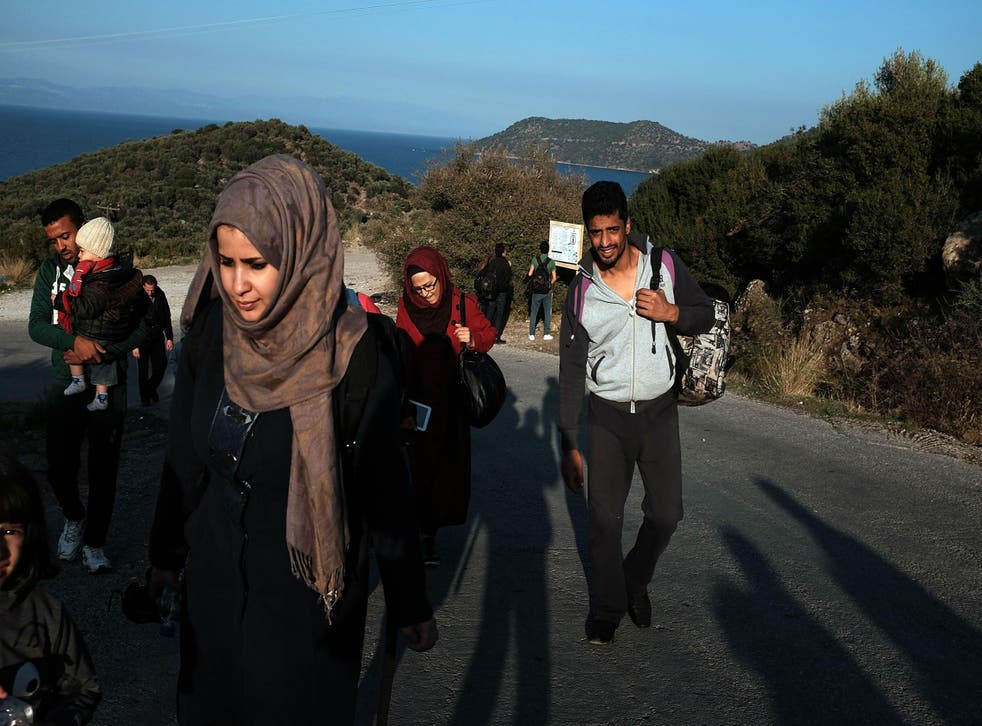 The French are twice as welcoming as Britons towards Syrian refugees following co-ordinated terror attacks on their capital that killed 130 people.
While more British people want fewer Syrian refugees to enter the UK, French citizens have remained fairly stable in their view of those fleeing war and persecution, according to pollsters YouGov.
Their research suggests that, following the Paris attacks, many European countries and parts of the US have changed their attitudes refugees.
Opposition to accepting migrants rose after a fake Syrian passport of a man who may have arrived via a refugee route was found on the body of a suicide bomber.
In pictures: Paris attacks

Show all 25
Yet all the Paris attackers have since been confirmed as European nationals, with many of the refugees fleeing Syria attempting to escape Isis - the militant group which claimed responsibilty for the atrocity in France/
"But in Britain, attitudes to Syrian refugees have significantly hardened nonetheless," said YouGov.
"[...] Research from YouGov in France, conducted over a similar time period, shows no equivalent shift in opinion."
The percentage of British people who believe no more Syrian refugees should come to the UK has almost doubled from 14 per cent in September to 26 per cent in mid-November just after the attacks.
And only a fifth agreed that Britain should admit higher numbers of refugees from Syria - down from 36 per cent between September 3 and 4.
Twice as many French citizens - 40 per cent - believe political refugees from Syria should be allowed into France.
This was a slight drop from 45 per cent among the French on September 3 and 4.
The difference in opinions compares reactions immediately after September 2, when drowned three-year-old toddler Aylan Kurdi was photographed on a beach in Turkey, to immediately after the Paris attacks on November 13.
Before the attacks in Paris, David Cameron had announced on September 8 that the UK would accept 4,000 refugees a year for five years.
German leader Angela Merkel said in September that the country would accept 500,000 refugees annually for "several years", more than any other European country.
Join our new commenting forum
Join thought-provoking conversations, follow other Independent readers and see their replies