Café owner who threatened to tell off children 'overwhelmed' by support
'I received flowers and cards. It was so emotional.'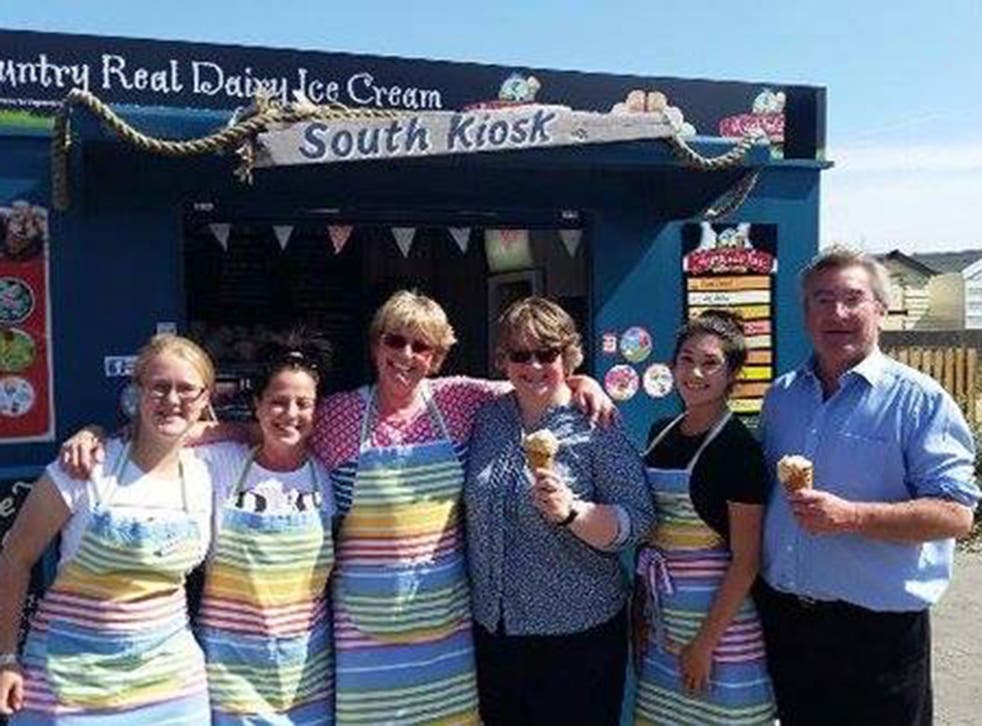 A café owner who warned parents she would give customers five minutes to stop their children's tantrums before stepping in herself, has said she has been "overwhelmed" by public support.
Kim Christofi, who runs the South Kiosk café in Suffolk sparked national debate after she wrote on the company's Facebook page that customers to her shop must be prepared to manage their toddlers' tantrums.
In a post which has since been deleted, she wrote: "Can we make ourselves perfectly clear to all parents who are too scared to discipline their children about tantrum screaming. We will give you five lenient minutes to ask the child to stop screaming and then we will ask the child ourselves.
"If that means you too having a tantrum about our having to speak to your child and hurling threats about not returning – that's really okay with us. We have a duty of care to the rest of our customers."
The post quickly went viral, sparking debate over whether Ms Christofi was simply ensuring her customers could enjoy a pleasant environment, or if she was unfairly shaming parents who might be struggling with difficult circumstances.
Comments on the post described the warning as "condescending" and "hideously insensitive". One user wrote: "I'll make sure my family (including my autistic daughter) never darken your doorway." Another added: "Having a tantrum is part of their development, the parents may be ignoring the child for a reason and I strongly suggest you get on with it."
However, Ms Christofi has said that responses to the post have been positive on the whole. She told the BBC she arrived at the café to find a queue of well-wishers: "I received flowers and cards. It was so emotional."
UK news in pictures

Show all 50
She said she had received some "nasty texts" and "unsavoury messages on Facebook" in the immediate aftermath of posting the warning online.
"I was apprehensive about opening [the café] but the support eventually filtered through and there was a queue of people, saying we've ever been here but we heard about your story and wanted to show their support. I'm very grateful."
Join our new commenting forum
Join thought-provoking conversations, follow other Independent readers and see their replies