Calais mayor says she will 'open border' to migrants trying to get to UK
She called David Cameron's attitude to the crisis 'mocking and contemptuous'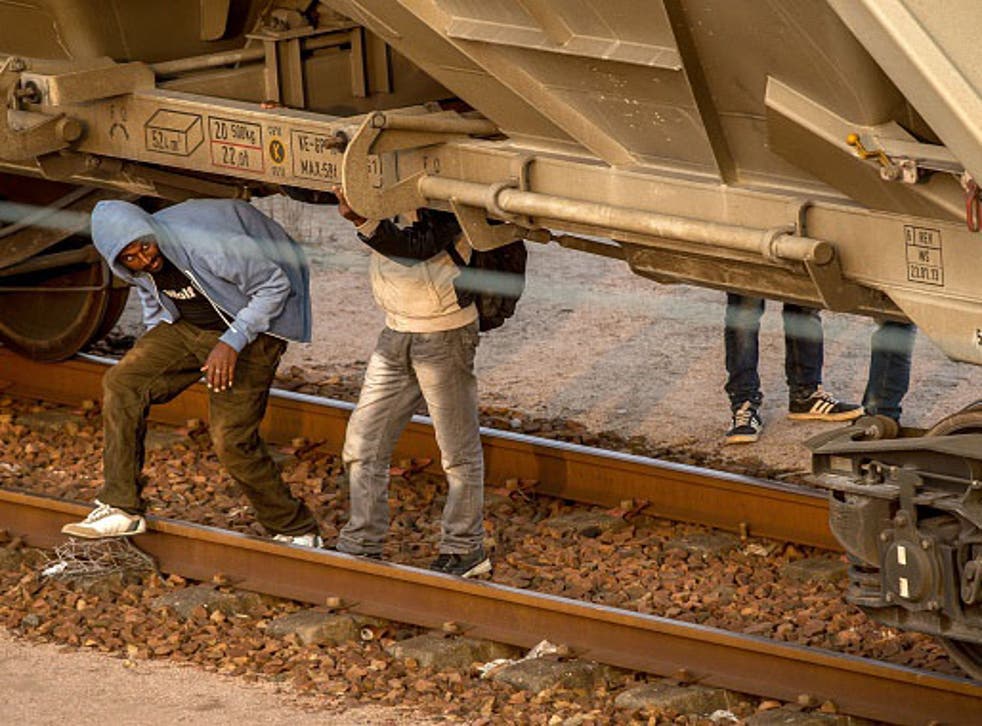 The Mayor of Calais has said she will renewed her threat to open French borders and allow thousands of migrants to get to Britain.
Natacha Bouchart attacked David Cameron's "mocking and contemptuous" attitude towards the crisis which has seen more migrants die between June and July than in the last six months of 2014.
"David Cameron is mocking us, he holds our territory in contempt and he is imposing his own laws on Calais.
"[President François Hollande] must thump the table, once and for all, on behalf of all of us, we must make this a diplomatic incident," she told the Telegraph.
She said if the British government continued to refuse to negotiate humanitarian issues and security they would be forced to open the borders.
She has previously called for the scrapping of the Le Touquet Treaty, which makes border controls the responsibility of France rather than Britain.
It comes as the mayor of another French border town Teteghem, near Dunkirk, told the BBC that the "English mafia" were involved in tracking migrants into Britain.
Franck Dhersin said violent people with British sounding accents are using guns and threats to force migrants onto lorries.
He said: "[The] cars are English and the owners are English."
A Syrian refugee, who wished to remain anonymous said: "The smugglers just want to make money from migrants. The smugglers are very violent."
In pictures: Calais crisis intensifies

Show all 20
A Home Office spokesperson said: "We are working closely with the French authorities to deal with the situation in northern France. The UK is playing a leading role in pushing for action through the EU and the UN to tackle the causes of illegal immigration and the organised trafficking gangs behind it that exploit migrants at each stage of their journey."