Can the Church finally embrace women bishops?
An Anglican conference this weekend to approve landmark legislation hangs in the balance after two decades of acrimonious debate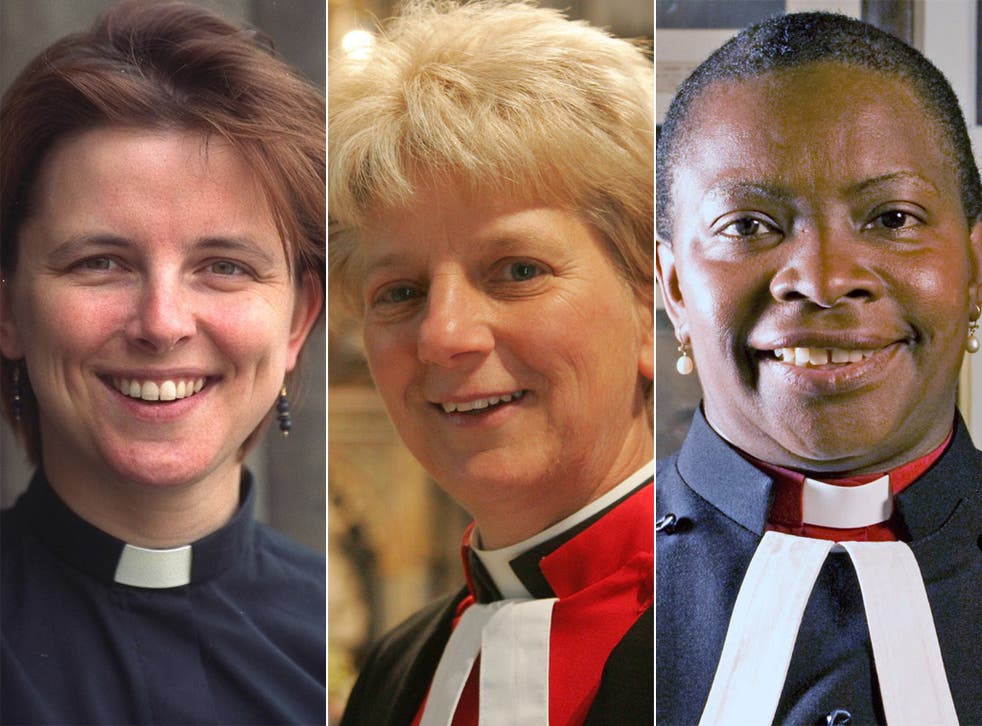 When the Church of England's General Synod passed legislation in 1992 finally allowing women to become priests, Christine Allsop was elated. She was one of more than 1,000 female deacons who desperately wanted the role and now their chance had come.
The first glass ceiling had been shattered. Surely it would only be a matter of time before the Established Church caught up with the rest of the world and allowed women into the highest ecclesiastical positions?
"Back then I don't think I realised it would be this difficult," says Allsop, now Archdeacon of Northampton. "I remember being interviewed about my feelings at that time and I rather optimistically said I thought we'd have women bishops in 10 years' time. Clearly that was over-optimistic."
Instead it has taken more than two decades to get anywhere near a point where female bishops are close to becoming a reality. And even now it could all come crashing down at the last minute. This weekend was supposed to have been the landmark moment that legislation approving women bishops was finally passed. The issue has crawled through the Synod at a glacial pace as the Church desperately tries to find some sort of compromise between those who are theologically opposed to the idea of female ecclesiastic leadership and those who cannot countenance discrimination.
Whenever the Synod has voted on the issue it has approved the creation of women bishops with minimal safeguards for the coalition of traditionalists, conservative evangelicals and Anglo-Catholics who are opposed.
A year ago the final hurdle was jumped and the legislation looked set to be completed at this summer's meeting. Those who were against women bishops would either have to live with the safeguards that had been promised or walk away.
But at the last minute the House of Bishops – led by the Archbishops of Canterbury and York – put a cat amongst the pigeons by introducing a series of amendments. Though subtle, they effectively introduce stronger legal safeguards for those who are opposed to women bishops. While few doubt that the bishops had anything but good intentions they have potentially wrecked the entire legislation.
Most of the traditionalists have said they will vote against it because it doesn't go far enough while many supporters of women bishops have said they will vote no because it effectively enshrines gender discrimination within British law. If the legislation is struck down it cannot be retabled until November 2015, at the earliest, meaning it could be another decade before we see women bishops.
"The House of Bishops has thrown us a curve ball," says Christina Rees, a prominent campaigner for female bishops and a General Synod member who now feels compelled to vote against the legislation. To understand why she and like-minded reformers have arrived at this position, you have to unravel the seemingly unbridgeable divides within the C of E.
England's Established Church prides itself on being a "big tent" which accepts multiple theological opinions. As society has modernised, so has the Church. The majority of its laity, clergy and bishops have consistently voted in favour of women bishops over the past five years.
Those opposed to women bishops say they are acting on their theological conscience which cannot be altered. They believe Jesus intended that only men could lead the Church. That doesn't mean women are inferior to men, they argue. It just means they have different roles to play.
In a recent blog post Alan Wilson, the Bishop of Buckingham, estimated that the only 2-3 per cent of the Church's electoral roll members were opposed to women bishops. "Something like 0.06 per cent of the population," he wrote. Their ranks were reduced further after a number of prominent Anglo-Catholics took up an offer from the Pope to defect to Rome last year. But because the Church of England tries to be a big family, their opinions must nonetheless be catered for.
Until recently the Synod voted for relatively simple interpretation of the legislation which would have brought in women bishops and allowed those who couldn't operate under them to be administered by a male bishop. Rather than create a two-tier legal definition of a bishop, it approved a voluntary code to ensure that any male bishop who was appointed to oversee a dissenting parish was "untainted" by any association with women.
But the dissenters felt this wasn't good enough and pressed for a specific clause in the law that ensures their bishops are untainted. Every time the argument came before the Synod, members voted in favour of the simpler original plan. When the plan went to the dioceses late last year, 42 out of 44 voted in favour, an overwhelming sign that most of the Church felt it was a good enough compromise. London and Chichester, the two dioceses that voted against it, were lost by a tiny margin of two and nine votes respectively.
Which is why many felt that the archbishops' last-minute amendment was an undemocratic wrecking ball.
"Women and pro-women bishops supporters have already had to make so many compromises," laments April Alexander, a General Synod member and expert on church legislation. "We have effectively had to sit there and create inherently discriminatory legislation. We do that and then we're told it's not discriminatory enough." The traditionalists smell blood. For the first time in years they have a realistic chance of voting down the entire plan, thanks to their theological foes. The Rev Rod Thomas, the chairman of Reform, the largest anti-women bishops voting block, has called on his supporters to vote against the Bill in its entirety. "There is clearly a desire on the part of some to see any provision for us as strictly temporary, despite the fact that we're simply seeking to follow the Bible's teaching about how God wants his Church to be organised," he says. "They hope we'll just leave.
"The [bishops] have tried to find a way through," he adds. "But their amendments have not succeeded in persuading our members that there is a secure future for those who cannot in conscience accept the oversight of women as bishops."
So what will happen this weekend? Although there is a chance it will all collapse there is a last-minute bid to find a compromise. A group of pro-women bishop voters are planning to table a motion which will adjourn the debate. It's a classic Anglican fudge which only puts off the argument for a later date. But it would pile pressure on the bishops to think again and either remove the new amendments or be prepared for women bishops legislation to fail next time it comes around.
For Christina Rees it is the least-worse option. But she worries that the Church's ongoing inability to end gender discrimination is doing it enormous damage in the eyes of the wider public. "It's turning into a joke," she says. "How many more reasons can someone try to find for not doing this?"
Vivienne Faull: Her career has revolved around firsts. She was the first woman paid by the Church of England to go through theological college and became one of the first deaconesses in 1982. She then became the first woman to ascend into the higher echelons of church hierarchy when she became the only female provost. She is currently Dean of Leicester Cathedral and one of just three serving in such a senior role – the others being Catherine Ogle (Birmingham) and June Osborne (Salisbury).
Jane Hedges: As Canon Steward of Westminster Abbey, she is one of the most senior female clerics in the Church of England. She is effectively in charge of administering to the one million tourists and pilgrims who visit the Abbey every year. She started her church career in Hampshire but quickly moved up the ladder in London. She became the first Anglican clergywoman to shake hands with the Pope, a man who describes female ordination as "a crime against the faith".
Lucy Winkett: Both media friendly and cerebral, the Rev Winkett started as a curate in Ilford, Essex, before becoming the rector of St James's Piccadilly, a church with a strong reputation for campaigning on progressive causes. Described by the Bishop of London Richard Chartres as "among the most talented priests in her generation", she is a regular on Radio 4's Thought for the Day and a founding member of the Christian think-tank Theos.
Rose Hudson-Wilkin: A charismatic and articulate priest who used to keep a cricket bat by her door to deal with aggressive midnight callers to her vicarage in Hackney, east London. She is often tipped as a natural ecclesiastical leader. She is as comfortable dealing with street gangs as she is administering in Parliament as Chaplain to the Speaker of the House of Commons.
Join our new commenting forum
Join thought-provoking conversations, follow other Independent readers and see their replies