Cardinal: Same-sex marriage is just as immoral as slavery
Leading Catholic sparks outrage with attack on 'grotesque' plans to allow gay couples to marry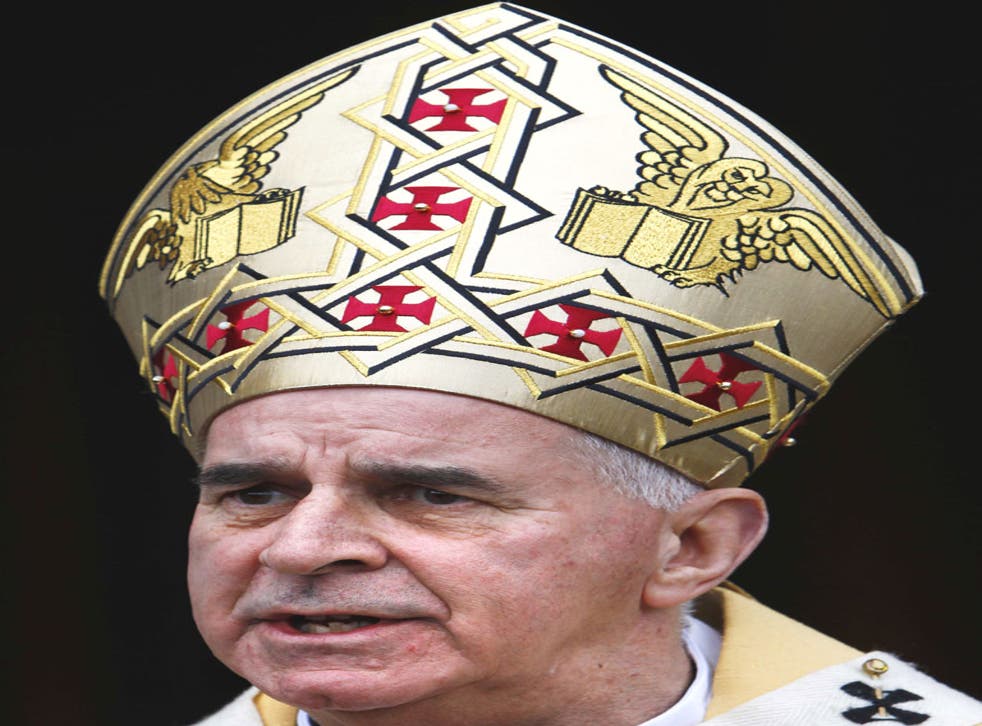 Supporters of gay marriage reacted with dismay yesterday after Britain's most senior Roman Catholic clergyman said plans to allow same-sex marriages were as morally questionable as reintroducing slavery.
Cardinal Keith O'Brien, the head of Catholics in Scotland, described gay marriage as a "grotesque subversion of a universally accepted human right" and said the Government's plan to reform marriage laws was "madness".
In a stinging response to the Government's assurances that no church would be compelled to conduct gay marriages, he wrote: "No government has the moral authority to dismantle the universally understood meaning of marriage.
"Imagine for a moment that the Government had decided to legalise slavery but assured us that 'no one will be forced to keep a slave'. Would such worthless assurances calm our fury? Would they justify dismantling a fundamental human right? Or would they simply amount to weasel words masking a great wrong?" The strength of the Cardinal's intervention caused outrage among gay-rights activists and supporters of same-sex marriages.
Ben Summerskill, from the gay-rights campaign group Stonewall, described the Cardinal's language as "insensitive beyond words".
"The increasingly shrill tone of what Cardinal Keith O'Brien is saying suggests that he believes he is losing the argument," he told The Independent. "I'm surprised that the Cardinal is now portraying himself as being in the vanguard of protecting children. There are hundreds of thousands of children who were abused by his church, a fact that was hidden for decades by institutional cover-up. And now he feels it necessary to rush to 'protect' the small number of children who might grow up with lesbian and gay parents in long-term, stable and loving relationships."
Margot James, the first openly lesbian Conservative MP, accused Cardinal O'Brien of "scaremongering" and using "apocalyptic language". She told The Andrew Marr Show: "It is a completely unacceptable way for a prelate to talk. The Government is not trying to force Catholic churches to perform gay marriages at all. It is a purely civil matter."
Later this month, the Government will launch its public consultation on gay marriage. Cardinal O'Brien's statement was published in The Sunday Telegraph.
Join our new commenting forum
Join thought-provoking conversations, follow other Independent readers and see their replies