Carlton Tavern developers ordered to rebuild historic London pub brick-by-brick
Pub survived the blitz but was demolished in April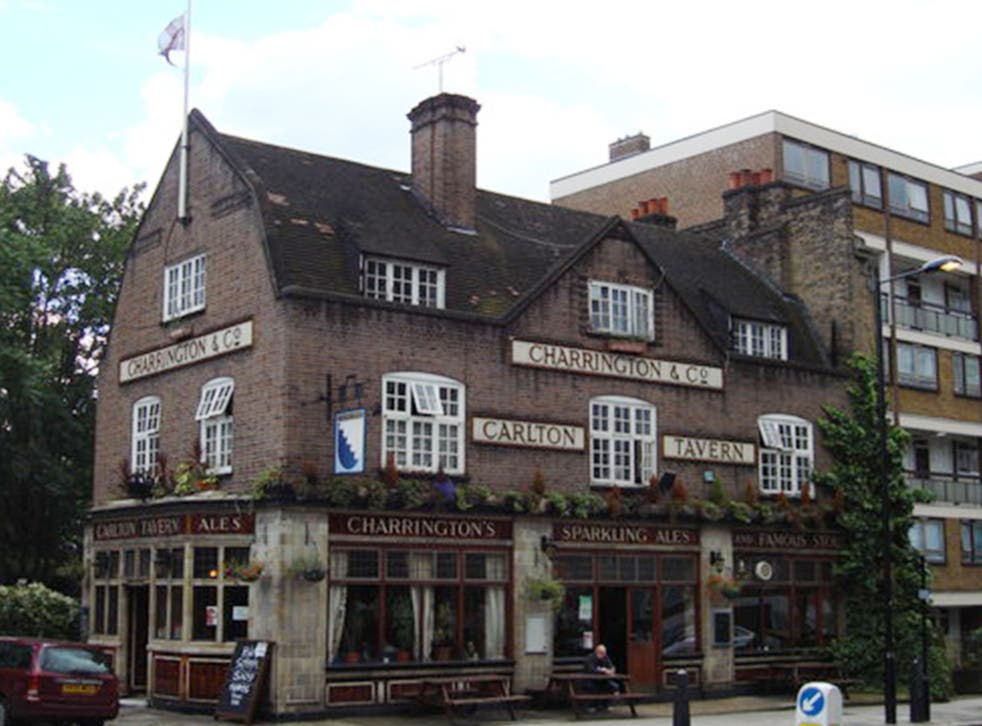 The developers who demolished a historic pub in north London without planning permission have been ordered to rebuild the entire building brick-by-brick.
Councillors in Westminster have ordered the Tel Aviv-based owners of the Carlton Tavern, CLTX Ltd, to rebuild the pub within 18 months after it was torn down on 8 April.
The decision was passed at the offices of Westminster City Council on Tuesday evening, the Evening Standard reports.
Conservative Maida Vale councillor Jan Prendergast condemned the demolition as "the lawless destruction of Westminster's heritage".
"I call upon the council to do all in its power to see the Carlton Tavern rebuilt exactly as it was," she said.
"We should ensure that some good, positive and lasting legacy comes out of the wanton acts of sheer vandals."
The committee heard that an application to bulldoze the pub and rebuild it with ten flats on the top floor was denied in January.
Historic England was then asked to assess the pub, which would give it a 56-day grace period before any demolition. Instead, it was demolished two days after new planning laws protecting it as a "community asset" became effective on 6 April.
The order may be the first instance of a local council ordering a building to be reconstructed from the ground up.
Cllr Robert Davis, deputy leader of Westminster City Council said: "I urged the committee to throw the book at them, and I am glad they have decided to do so. We cannot live in a city where unruly developers can just knock down buildings as and when they please.
"Westminster is home to the West End – not the Wild West."
John Walker, Westminster City Council director for planning, added: "After careful consideration of the planning issues surrounding the unlawful demolition of Carlton Tavern, the planning committee has agreed an enforcement notice be issued requesting the building be rebuilt. The council will not tolerate any apparent flagrant disregard of the planning system.
"Planning matters have to be decided on planning grounds alone, and it is in this context that members have agreed that this building of significant importance to the community must be rebuilt.
"Members have also resolved the site should be considered for inclusion within the Maida Vale Conservation Area and this will be looked at urgently as part of a wider review."
Join our new commenting forum
Join thought-provoking conversations, follow other Independent readers and see their replies