Cat café is coming to London after public donates £100,000 in a feline frenzy
Start-up donations spurred on by Independent article earlier this year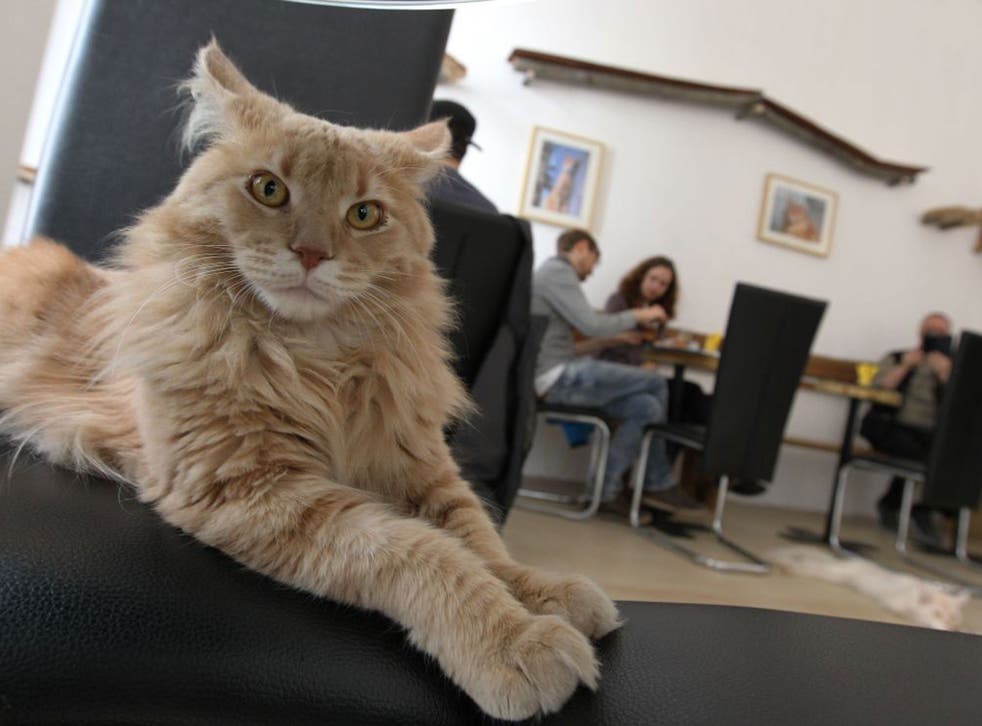 Britain's first cat café could be open within months after members of the public donated more than £100,000 to bring the Japanese idea to the UK.
The café – which will be staffed by between 10 and 15 felines – was overwhelmed with start-up donations after an article in The Independent about entrepreneur Lauren Pears' idea.
Today she revealed that she is now looking at prospective sites in the Old Street area of London with a view to opening in May – and has already found the café's cat stars.
Cat cafés are already popular in Japan, where dozens of establishments cater for people whose small apartments preclude owning a pet. Guests pay a fee to stroke the animals while they drink coffee.
Ms Pears, 30, who describes herself as "chief crazy cat lady", spotted a gap in the market in Britain. With landlords none too keen on tenants keeping animals in rented accommodation, and with increased financial pressures meaning not everyone can afford the food and veterinary care necessary to look after a pet, Ms Pears quickly found thousands of supporters for her fledgling business.
She has received more than 300 job applications and a further15 are sent in every day.
The money trickled in slowly, but after the article in The Independent at the beginning of this year, donations via her page on the crowd-funding website Indiegogo escalated. Promising visits to the café for £5, and offering VIP membership for £130, she accrued a fund of £25,000 by 11 February. Two weeks later, the total stands at £109,510. Of the 30 available £500 cat-sponsorship packages, 20 have been claimed.
The cats will be rescue animals from the Mayhew Animal Home in Kensal Green, north-west London, and Ms Pears claimed their welfare was at the forefront of her mind.
"We tried to figure out a solution where the cats don't get too stressed out which is why we've introduced the cover charge," she said.
"That way, people can stay as long as they like without feeling like they're against the clock which works for the cats because it takes cats a little time to get used to people."
But not all cat lovers are convinced. The animal welfare campaigner Celia Hammond said that she "wasn't comfortable" with the idea of using cats in this type of venture.
"The cats would be happier with a family and a home, rather than a changing group of people," she said, claiming she was worried that any cats who stray on to the road "wouldn't last very long".
"What would happen if there was a fire or if somebody broke in?"
Ms Pears responded: "We're going to have a volunteer programme so people who can't afford the cover charge can actually come in overnight and look after the cats."
Join our new commenting forum
Join thought-provoking conversations, follow other Independent readers and see their replies