Cats and dog suspected of spying on WWI trenches by British intelligence officers
'Two (2) cats and a dog are under suspicion, as they have been in the habit of crossing our trenches at night; steps are being taken to trap them if possible'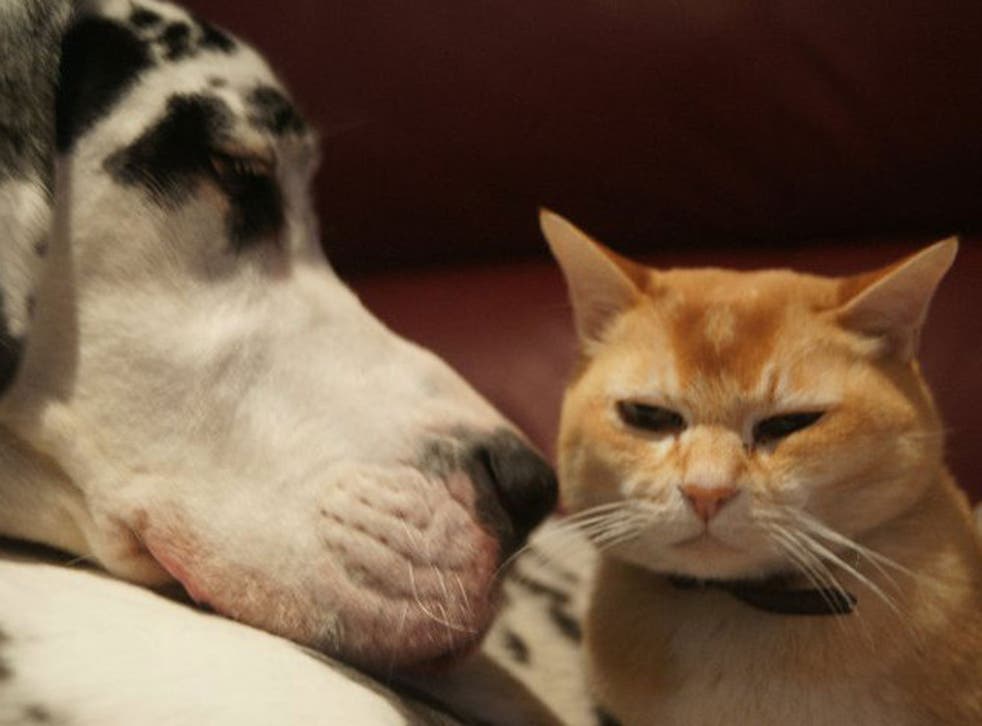 British intelligence officers in the First World War suspected two cats and a dog of spying for the Germans, in official army documents published by the National Archives today.
The three animals were observed repeatedly crossing British trenches, leading suspicious officers to believe the animals may have been planted by the Germans in order to relay messages across enemy lines.
The incident was recorded in an intelligence briefing from July 1915.
The report, prepared by officers from the 36th brigade of the 12th Division who were stationed in trenches on the Western Front states: "Two (2) cats and a dog are under suspicion, as they have been in the habit of crossing our trenches at night; steps are being taken to trap them if possible."
Sadly, the document does not state whether the animals were ever detained on suspicion of spying.
David Langrish, records specialist for the National Archives said: "The case of the dog and two cats, shows the level of suspicion amongst military units at this time.
"Every detail was of potential importance for the planning of further operations, and so every possible suspicion would have been reported."
The same report also detailed how British soldiers erected a board for their opponents to see, mocking them with news of the surrender of German South West Africa (Nambia) written across it.
The document said: "The enemy attempted to knock it down with rifle fire, and having failed, used very lurid language."
The "lurid language" could have been in relation to another incident recorded in the report where Germans sent a brown paper kites into British lines with a series of abusive messages written on them.
According to The Telegraph, they included: "Englishmen, how badly you shoot!… You Englishmen – we have wine, sausage, and meat – your Englishmen are hungry and thirsty… You stupid soldiers!"
The second batch of WWI diaries has been published by The National Archives in Kew, London, to mark this year's centenary of the start of WWI.
The diaries include examples of simple but effective tactics such as using 'dummy soldiers' operated by strings, alongside the use of advanced technologies such as the first (German) flamethrowers and the first (British) gas attacks.
The first batch was released in January. Nearly 4,000 unit war diaries have been published today, covering all four years of the war.
Join our new commenting forum
Join thought-provoking conversations, follow other Independent readers and see their replies