Census considering removal of sex question over discrimination against transgender and non-binary people
'We keep arguing that women have won everything they need to win. They haven't even won the right to exist,' says Germaine Greer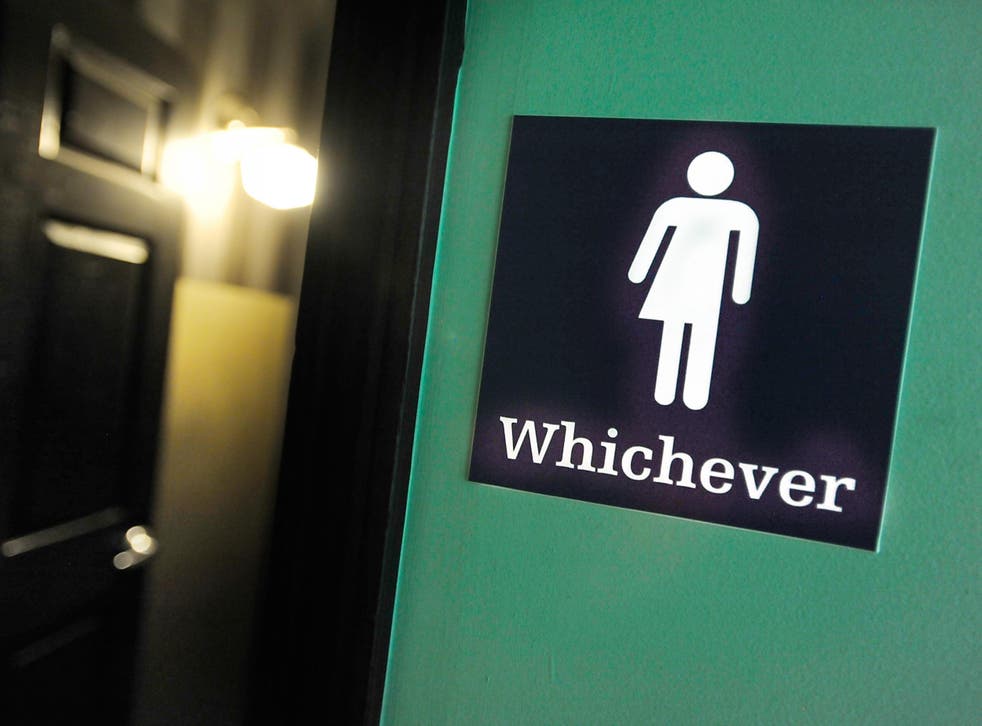 British citizens may not have to reveal their gender to the Government in the next census following a review.
The Office for National Statistics (ONS) has undertaken research as to whether the 2021 census should ask questions about people's gender identity as well as their biological sex.
This follows protests that asking about people's gender is discriminatory.
Germaine Greer, the academic and writer, told the Times she believes women are "losing out everywhere" because of a growing tendency to dismiss the importance of gender.
"I'm sick and tired of this. We keep arguing that women have won everything they need to win. They haven't even won the right to exist."
Ms Greer has previously been accused of "transphobia" after she said transgender women were not "real women" – a view that led to calls for her to be "no-platformed" at universities.
The consultation, carried out for the ONS by Ipsos Mori, found the existing census question requiring a simple choice between male and female is now "considered to be irrelevant, unacceptable and intrusive, particularly to trans participants, due to asking about sex rather than gender."
But the option to add a third choice of "other" was rejected by researchers as "irrelevant and intrusive" and thought to homogenise trans people into a category of their own.
The option to have two separate questions – one about biological sex and the other about gender identity – was also rejected.
The Census Transformation Report recommends the existing census question "should not be mandatory, for the benefit of particularly intersex and non-binary people who cannot choose male or female as a reflection of their current sex or gender."
It said: "We are aware that trans people themselves refer to their diverse identities and experiences in many different ways and that use of some terms is contested."
Of 1,085 responses to the consultation, 54 respondents raised gender identity in their responses, with 14 specifically requesting that gender identity be included as an additional topic in the census.
An online self-completion survey found that 0.8 per cent of approximately 10,000 respondents had transgender identities and that around half of this population – or 40 individuals – had undergone gender reassignment surgery.
If the proposals go ahead, the change would leave the Government without accurate data on the number of men and women officially living in the country.
Several prominent feminists including Greer, Fay Weldon and Jenni Murray, as well as a number of male commentators, have raised concerns that the recent move towards "gender neutral" or "gender non-binary" could have damaging consequences both for women and for society as a whole.
UK news in pictures

Show all 50
Stephanie Davies-Arai, a feminist activist, said: "Women's biological sex is being erased and that terrifies me. Once you stop gathering information, that skews everything for women."
The ONS told The Independent that no decision on the questions for 2021 had yet been made.
"The document referred to is an update on research ONS has been undertaking on potentially collecting information on gender identity as well data on sex," a spokesperson said.
"It does not contain proposed census questions and suggests further research is required.
"ONS has yet to formulate its recommendations for the 2021 census. Once it has done so, the Government will bring forward a White Paper, which will include the census questions."
The census takes place every 10 years, with the last one in 2011, and provides the Government with vital statistics about the country's shifting demographics.
The only optional question in the last census was on religion – with around four million people declining to answer.
Failure to complete the census is a criminal offence and can result in prosecution, with figures showing at least 120 people were convicted for not filling in the 2011 form.
Join our new commenting forum
Join thought-provoking conversations, follow other Independent readers and see their replies