Cereal Killer Cafe owners to set up branch in Dubai
Exclusive: Twins who found themselves at the heart of anti-gentrification protests launch expansion campaign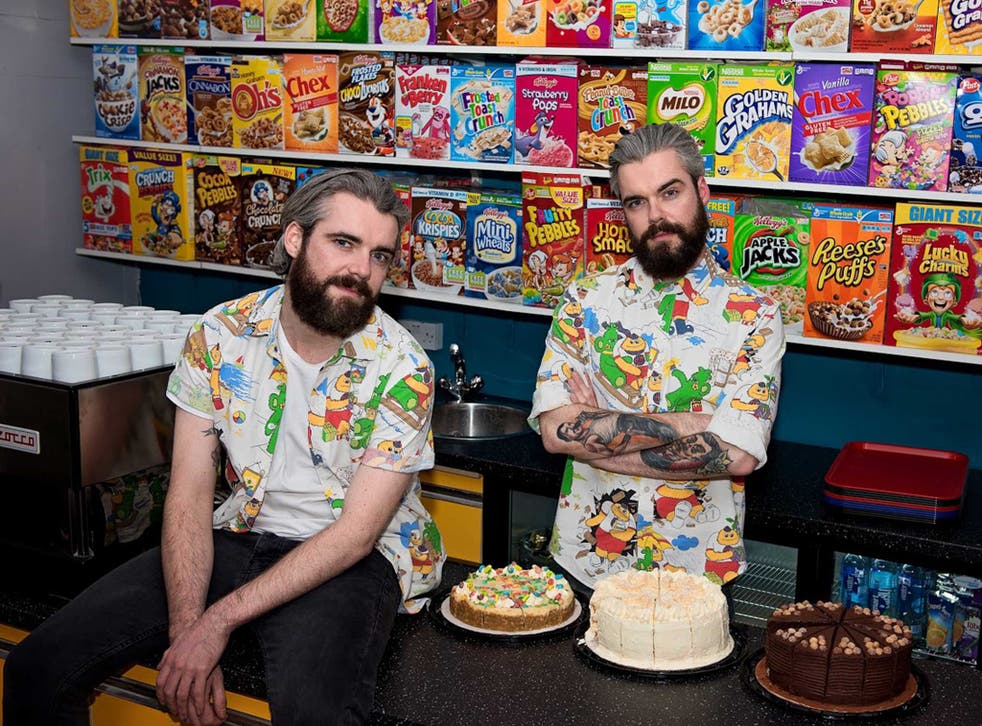 When Alan and Gary Keery decided to open a café in east London selling only cereal to the public they became objects of ridicule and even found themselves at the centre of an anti-gentrification riot as a mob of angry protesters singled out their premises.
Now, it appears the Belfast-born twins may have the last laugh as the Cereal Killer Cafe is to open an outpost in Dubai, The Independent can reveal – the beginning of what is poised to be a major international expansion campaign.
Currently the brothers, 33, run two Cereal Killer Cafes, both of which are based in London. The first outlet, on Brick Lane, east London, opened in December 2014; a second branch in Camden, north London, followed five months later, and this spring the Cereal Killer brand will go global. Alan Keery revealed there has been a "massive" amount of interest internationally from people wanting to open their own Cereal Killer Cafes, and confirmed a branch is set to open Dubai in May.
"We've had huge interest from across the Middle East about setting up branches out there," Alan said. "We get a lot of people coming in from the Middle East. One of the sheikhs of Dubai came into the café. They don't have a big drinking culture. We hang out in bars, they hang out in cafés. They're loving it because it's like a dessert."
Billed as the UK's first speciality cereal cafés, Cereal Killer stocks 120 types of cereal from around the world, 30 varieties of milk and 20 toppings. Prices range from £2.50 for a small bowl of All Bran Flakes to £4.40 for a large bowl of "speciality" cereal imported from the US. Whole, semi-skimmed and skimmed milk come free but a "premium" option such as bubblegum flavoured milk will be an extra 40p. Customers aren't just paying for the "meal" but the "experience" too, Alan claimed. Memorabilia from the 1980s and 1990s decorate the premises and are designed to take customers back to their earlier years.
However, the business is not to everybody's taste. Last year the "hipster" twins became the unwitting poster boys of east London gentrification, and came under attack for allegedly making the area unaffordable for poorer residents.
In September protesters targeted the Brick Lane branch, daubing red paint on the windows and forcing the staff and customers inside to barricade the doors as the mob outside lambasted the "no-good gentrifying rich hipsters". If anything, though, the riot helped boost trade. "We had a lot of people come in to support us after we were attacked. Business has been great," Alan said.
The proprietors are coy when it comes to disclosing takings but estimate they have served 150,000 customers since December 2014. With the licensing agreement for Dubai signed and entrepreneurs across the Middle East clamouring to open their own Cereal Killer Cafes, the Keery brothers are enjoying the fruits of their labour. "We're in talks with Jordan and Lebanon. They can use our name and our recipes and we'll share the tricks of the trade. It's all in our brand bible," Alan said.
Join our new commenting forum
Join thought-provoking conversations, follow other Independent readers and see their replies