Cervical cancer rises among young women as progress on deadly disease 'stalls'
'To be told I had cervical cancer took me completely by surprise. My mum accompanied me to the appointment and we just stared at each other in shocked silence,' says young woman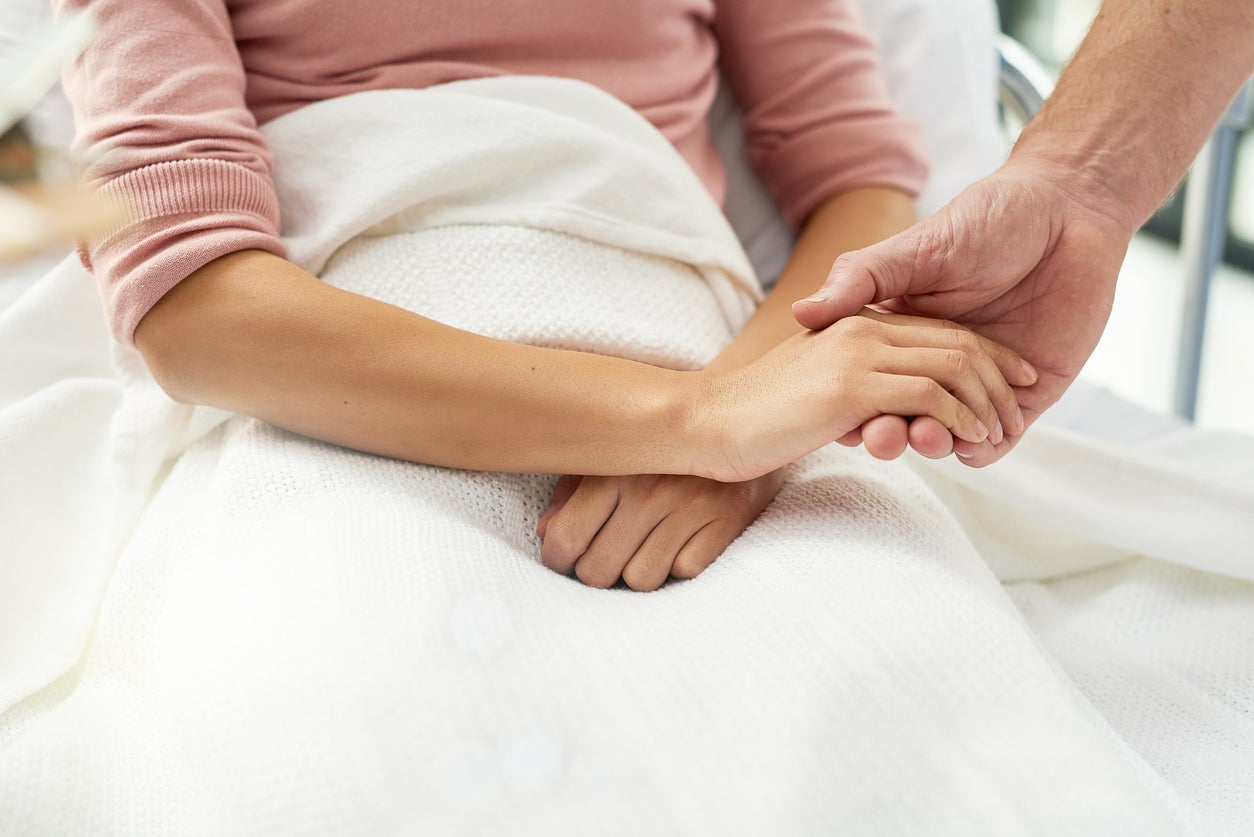 Cervical cancer has risen sharply among young women as numbers attending cervical screenings reached a record low, new figures reveal.
Data released by Cancer Research UK during cervical cancer prevention week found headway on tackling the deadly disease has been "stalling and stagnating" and the dearth of progress has been going on for a decade.
Among 25- to 29-year-olds, there has been a 54 per cent rise in cervical cancer rates.
Fewer than three-quarters of all women called in for a cervical screening take up the invitation – with attendance rates for screenings even lower among women of younger ages and living in more deprived areas.
Cervical screening, commonly referred to as a smear test, helps to pick up early signs of cell changes in the cervix that can turn into cancer.
Gem Sofianos, a 32-year-old whose cervical screening led to her being diagnosed with cancer, said: "I was young and healthy and hadn't experienced any symptoms, so to be told I had cervical cancer took me completely by surprise. My mum accompanied me to the appointment and we just stared at each other in shocked silence. It was a lot to take in."
Ms Sofianos, who still goes for regular screenings to ensure her cancer has not returned, said her cancer was found early on and she underwent surgery a month later.
The Londoner added: "The test takes just minutes and can save lives; I believe it saved mine. Had I left it a few more months, I might be facing a completely different battle with a very different outcome."
Research carried out by the charity found around four in 10 women who did not go to a cervical screening attributed their absence to embarrassment, while two in 10 were anxious it could hurt them.
Some said they were not exhibiting any symptoms or did not think they could be at risk of the disease, demonstrating an ignorance about cervical cancer.
Cervical cancer rates in Britain halved between the late 1980s and mid-2000s – thousands of cases of the disease have been prevented by research, creating tests.
Michelle Mitchell, Cancer Research UK's chief executive, said: "These figures show how research has protected thousands of people in the UK from cervical cancer, but they also highlight a worrying trend that shows progress is stalling and stagnating, which could undermine this success.
"Cervical cancer is one of the few cancers that can be prevented through screening, and now the disease is far less common in the UK. But these life-saving programmes can't help people they can't reach."
The vast majority of cases of cervical cancer are caused by the human papilloma virus (HPV) – an infection that around eight in 10 people in the UK will contract but can now be vaccinated against.
The HPV vaccine is now provided to children across the UK and expected to save many lives.
But a new report looking at the clinical trials of HPV vaccines to prevent cervical cancer has raised reservations over how effective the vaccine is.
The study, published by the Journal of the Royal Society of Medicine, assessed 12 published Phase 2 and 3 randomised controlled efficacy trials of the HPV vaccines Cervarix and Gardasil.
Researchers at Newcastle University and Queen Mary University of London discovered the trials were not designed to identify cervical cancer, which takes decades to develop.
Dr Claire Rees, lead researcher, said: "Trials may have overestimated efficacy by combining high-grade cervical disease with low-grade cervical changes that occur more frequently but often resolve spontaneously without progressing. We found insufficient data to clearly conclude that HPV vaccine prevents the higher-grade abnormal cell changes that can eventually develop into cervical cancer.
"Abnormal cell changes are likely to have been over diagnosed in the trials because cervical cytology was conducted at six to 12 months rather than at the normal screening interval of 36 months. This, too, means that the trials may have overestimated the efficacy of the vaccine, again because some of the lesions would have regressed spontaneously."
Professor Allyson Pollock, co-author of the report, urged women to attend regular cervical screenings. She said: "We have good evidence that cervical screening significantly reduces the risk of cervical cancer in women regardless of whether they have been vaccinated."
Join our commenting forum
Join thought-provoking conversations, follow other Independent readers and see their replies