Thousands of asylum seekers waiting to cross English Channel amid record small boat arrivals
Almost 9,000 migrants have reached the UK in small boats so far this year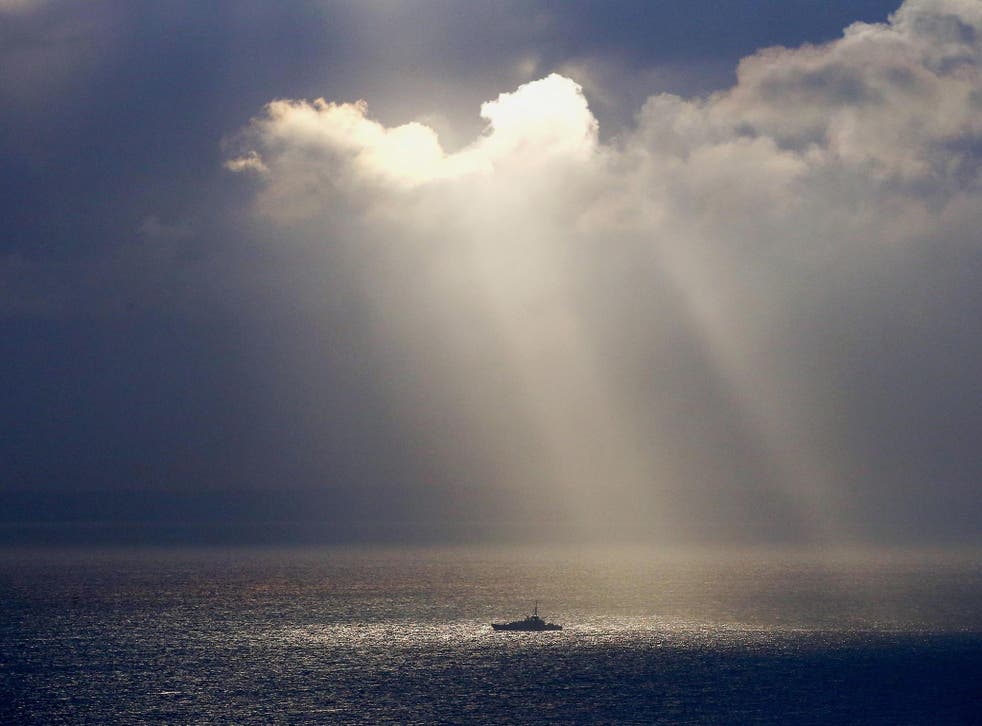 Thousands of asylum seekers are waiting in northern France for a chance to cross to Britain amid record arrivals on small boats.
According to Home Office figures, at least 2,000 migrants are currently massing around the Calais area.
Overall asylum applications to the UK have fallen, but small boat crossings have risen dramatically after the coronavirus pandemic caused a decrease in the freight and passenger traffic.
Almost 9,000 migrants have crossed the English Channel in small boats so far this year - more than the total for 2020 - and almost 400 asylum seekers were detained by British authorities on Sunday alone.
Authorities are concerned about a potential shift in tactics that may have been sparked by enforcement efforts around Calais, seeing migrants attempt longer and more dangerous crossings from areas including Boulogne-sur-Mer.
Officials have also been documenting the arrival of much larger inflatable boats than the small dinghies previously used, with a vessel landing last week carrying an unprecedented 83 passengers.
Some asylum seekers have said they were forced into flimsy boats with the threat of violence, after being promised safe passage by smugglers, while others have been exploited or made to work for gangs in France.
The government has been criticised for its response to the record crossings, with charities calling for it to set up more safe and legal alternatives while critics call for tougher action to stop the boats.
Priti Patel has announced an agreement to more than double the number of police patrolling French beaches, with the government to give France £54m.
"We are utilising all aspects of government to tackle this issue and our significant actions are having an impact," she said on Sunday.
"French authorities have already prevented over 7,500 migrants entering the UK this year, nearly treble the number for the same period in 2020, and earlier this week we signed a strengthened agreement to increase police patrols on French beaches, improve surveillance technology and enhance intelligence sharing."
Of the migrants prevented from reaching the UK this year, 2,700 were intercepted at sea and returned to France according to Home Office figures.
The government is looking at the legality and safety implications of pushing boats back towards France itself, but has not reached a decision.
French authorities do not forcibly intercept migrants at sea who refuse to be rescued or resist, and monitor the vessels' journey into British waters and notify the coastguard in those circumstances.
The Home Office has been pushing to jail asylum seekers who steer small boats as "people smugglers", but prosecutions have been limited by new Crown Prosecution Service (CPS) guidance.
The Nationality and Borders Bill, if enacted, would criminalise any migrant who reaches the UK on small boats by creating a new offence of knowingly arriving in the UK without valid entry clearance.
It would also make it easier to prosecute people for steering boats or assisting asylum seekers who arrive via irregular routes.
It is not possible to claim asylum in the UK from abroad, or apply for entry clearance overseas with the purpose of claiming asylum.
UK news in pictures

Show all 50
The UN Refugee Agency (UNHCR) has warned that the bill "would create a discriminatory two-tier asylum system violating the 1951 Refugee Convention and target bona fide refugees".
"The right to seek asylum is universal and doesn't depend on the mode of arrival," said UK representative Rossella Pagliuchi-Lor last week. "Under the Refugee Convention, states must grant asylum-seekers access to their territory and refugees access to their rights."
The government has repeatedly claimed that refugees should seek asylum in the first safe country they reach, but that is not a requirement under international law.
The UNHCR said refugees "should not be denied access to the rights in the Convention just because a country thinks that asylum should be sought elsewhere".
Last week, Ms Patel announced "strengthened" plans to resettle refugees from countries including Greece and Turkey, but it does not apply to those who have already reached France.
The UNHCR, which identifies people to be resettled, said resettlement was "only open to a tiny minority of eligible refugees" and "doesn't absolve the UK of its obligations towards those arriving spontaneously".
Join our new commenting forum
Join thought-provoking conversations, follow other Independent readers and see their replies