Cheryl James inquest 'cannot exclude' possibility someone else killed soldier at Deepcut barracks
Team of German ballistics experts give evidence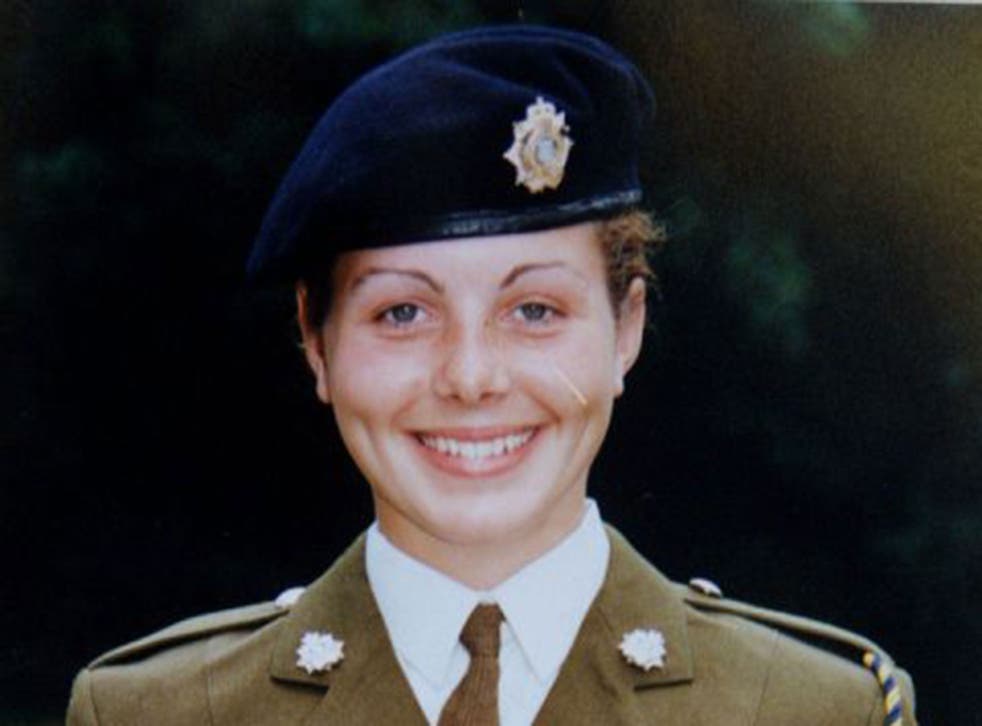 A specialist has told an inquest he "cannot exclude" the possibility someone else fired the rifle which killed Pte Cheryl James at Deepcut Barracks.
The 18-year-old recruit from Llangollen, North Wales, was found dead with a gunshot wound to the head in 1995 at the barracks.
While an inquest into the case recorded an open verdict, the Army maintained that she had killed herself.
Dr Bernd Salziger, a German ballistics expert, addressed the court through video-link, along with his colleagues Dr Thomas Liebscher and Dr Ludwig Niewoehner.
The team worked with British police on the case and produced a report in 2003, which suggested the possibility someone else was involved in Pte James' death could not be ruled out.
The team carried out experiments with pig skin and 5.56mm bullets, as fired by the same type of SA-80 rifle which killed Pte James, and used photographs from the scene to assist them.
Reflecting the team's findings, counsel to the coroner Bridget Dolan said: "The question of who actually fired the shot cannot be answered conclusively."
While the inquest was unanimous in accepting that Pte James had been shot at close range, Dr Salziger said: "It is possible that it was activated by somebody else but there are no grounds to contradict self-inflicted injury.
UK news in pictures

Show all 50
"Ballistics considers the distance from which the shot is fired and you also have to consider the direction from which a shot came from as well as other factors.
"But you cannot exclude that the weapon may have been held by another."
The inquest was told it would be possible for a shot from the rifle to have been fired by an index finger or thumb using "no undue effort."
The experts had also been puzzled as to why no exit wound had been found on Pte James, despite the very close range wound, with the bullet entering her head between her right eye and the bridge of her nose.
However, following their experiments, the team found it would be possible for the bullet to disintegrate inside the head and not cause an exit wound.
Three other recruits died in uncertain circumstances at Deepcut Barracks between 1995 and 2002.
Join our new commenting forum
Join thought-provoking conversations, follow other Independent readers and see their replies