Government spending on children at risk of neglect or abuse slashed by more than a quarter in five years
Experts warn youngsters in volatile households left to 'fend for themselves' as budgets for early intervention services and children's centres continue to fall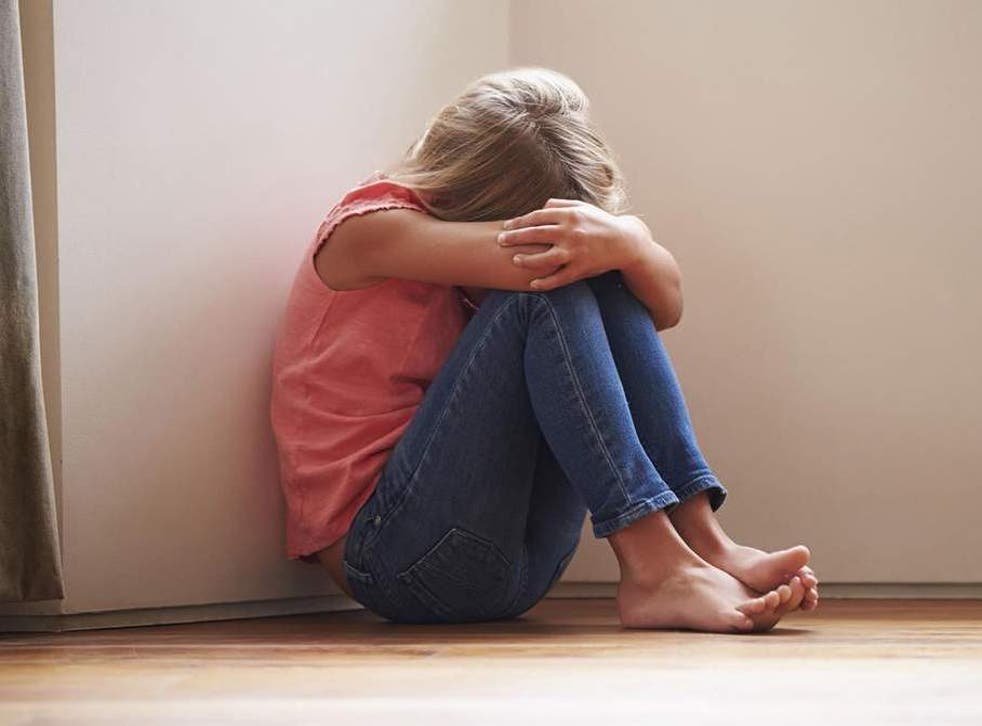 Government spending on children at risk of neglect or abuse has been slashed by 26 per cent over the past five years, new figures show, leading campaigners to claim they were being left to "fend for themselves".
Budgets for "early intervention" children's services, designed to help stop family problems such as abuse and neglect spiralling out of control, have dropped by £743m in the last five years, data from the Department for Education shows.
Over the same period, government spending on children's centres, such as Sure Start and other universal family services, has dropped by £450m - a decrease of 42 per cent.
Experts warned that the "crippling cuts" in government funding would have "devastating" and life-long consequences for some children facing household neglect and abuse.
It comes after the children's commissioner warned in July that that 2.1 million children needed help in England – although just 570,000 of them were receiving state support, as local authorities delivered critical children's services with "one hand tied behind their backs".
The number of children in care reached a record high last year, with 90 young people entering the care system each day, and there has also been a 108 per cent surge in child protection enquiries to local authorities, around half of which relate to domestic violence.
Local councils have routinely warned that they need more financial support from central government, warning that they face a funding gap of £3bn by 2025.
Responding to the latest figures, councillor Anntoinette Bramble, of the Local Government Association (LGA), said: "Children's services are under huge and increasing financial pressures, with many councils being pushed to the brink by unprecedented demand.
"Councils have done all they can to protect spending on children's services by cutting services elsewhere and diverting money, but despite this, they have been forced to cut the very services which are designed to help children and families before problems begin or escalate to the point where a child might need to come into care."
Shadow minister for children and families, Emma Lewell-Buck MP, also criticised the government for cuts, which she said had "made it impossible" for councils to deliver children's services.
UK news in pictures

Show all 50
She added: "Every pound the Tories have taken means a service lost to the families who most need the support. Even worse, the cuts have been targeted at the early help that is most effective at transforming lives."
Director of policy and campaigns at Action for Children, Imran Hussain, said: "Crippling cuts in government funding are putting councils in an impossible position, leaving them with no option but to cut budgets for vital early-help services that protect vulnerable children.
"We know from our own work that without the safety net of well-funded early help services like children's centres, thousands of children at risk of abuse, neglect or domestic violence are being left to fend for themselves until problems spiral out of control. This failure to act with the right help, at the right time, will inevitably have devastating consequences for some children that last a lifetime."
Mr Hussain called on the government to allocate additional, dedicated funding for children's services at next year's Spending Review, warning: "Without urgent action, we risk failing thousands more children across the country".
But minister for children and families, Nadhim Zahawi, said the government provided "more free childcare than has ever been the case before because we want every child to have the best start in life."
He added: "There are 1.3 million three- and four-year-old children benefiting from free early education and we have introduced 15 hours a week of free childcare for the most deprived two-year-olds, which almost 750,000 children have already benefited from. A recent report showed that formal childcare can have a real benefit on their early social and emotional skills. We are spending more than any other government on early years education and childcare – around £6bn a year by 2020.
"Local councils can and should decide how to organise and provide the services for families in their areas, because they are best placed to understand how to meet the local needs – whether this is through children's centre buildings or delivering services in different ways."
Join our new commenting forum
Join thought-provoking conversations, follow other Independent readers and see their replies