Christmas 2013: Google brings festive cheers to its page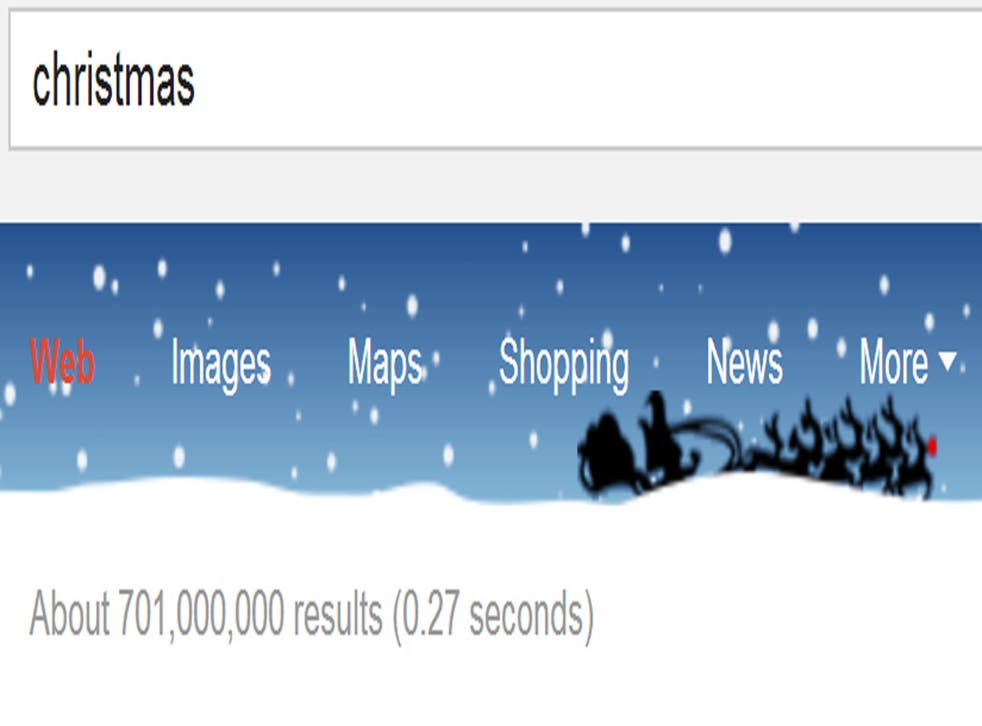 Those wacky folks at Google have got festive today, adorning the top of their page with a snowy woodland cartoon.
How do you find this image of festive cheer, you ask? All you have to do is use their site to search for "Christmas."
Father Christmas even makes an appearance, skidding along towed by Rudolph and the gang.
But what other delights await you if you search for our nation's (and many other nations') favourite holiday today?
Well, some guy set up a countdown to Christmas, so you know just how long you have to wait until the big day. That wait stood at 1 day, 12 hours, 31 minutes and 30 seconds at the time of writing.
You could also have your festive spirits dampened somewhat by the news that the heavy rain and winds battering Britain might bring disruption to all those travelling home for Christmas.
You could also read The Telegraph's report that a top NHS doctor has warned people against "misguided stoicism," saying if they feel ill they should get checked out, Christmas or no Christmas.
Or, you could just find out what Wikipedia has to say about Christmas. Apparently, it's "an annual commemoration of the birth of Jesus Christ and a widely observed cultural holiday, celebrated generally on December 25 by billions of people around the world."
So now you know.
Join our new commenting forum
Join thought-provoking conversations, follow other Independent readers and see their replies