Church of England accused of encouraging clergy to hide their sexuality
New proposals will "push LGBTI+ clergy back into the closet", says charity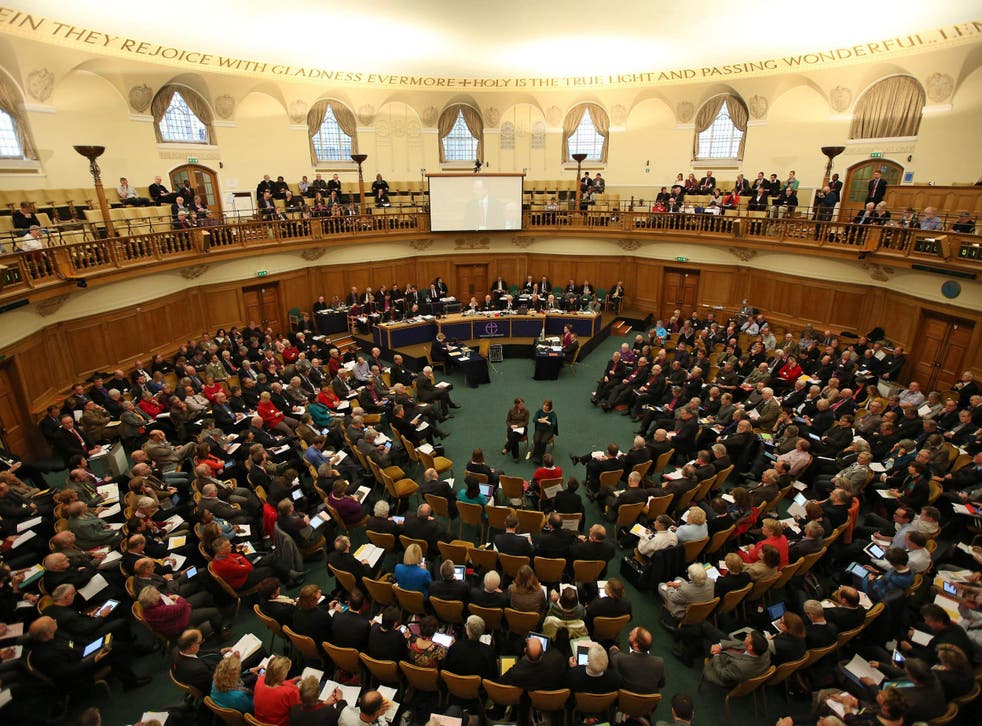 The Church of England has been accused of encouraging gay clergy to keep quiet about their sexuality.
Religious leaders have proposed asking gay and straight people the same lifestyle-related questions during their application to join the priesthood.
The proposal, by the House of Bishops, said asking gay applicants specific questions about their sexuality was "pastorally unhelpful".
But one charity that campaigns for gay rights within Christian institutions claimed the proposals would discourage people from being open about their sexuality and would result in a "Don't Ask, Don't Tell" policy.
The term is a reference to the former US military policy, scrapped in 2011, that prevented openly gay or bisexual Americans from serving in the forces but allowed them to do so if they did not reveal their sexuality.
The Lesbian and Gay Christian Movement wrote to the bishops to voice its opposition to the new proposals.
"You are proposing to formalise Don't Ask, Don't Tell among clergy in same-sex relationships," it said. "This essentially asks clergy to dissemble and keep the nature of their relationships hidden - far from equalising the situation between straight and gay clergy, it pushes LGBTI+ clergy back into the closet."
Tracey Byrne, the charity's chief executive, dismissed the report as a "missed opportunity".
World's most popular religions

Show all 7
He said: "LGBTI+ people who have participated in this process in good faith, at considerable personal cost, will feel angry and disappointed that there appears so little real change.
"Despite us knowing that many individual bishops favour a move towards a more gracious, compassionate and inclusive Church, collectively they've failed to deliver - promising only more reflection."
Church leaders denied they were advocating a "Don't Ask, Don't Tell" policy.
The Rt Rev Graham James, Bishop of Norwich, said: "The Church of England has always been suspicious of intrusive interrogation of its members, preferring to trust clergy and lay people in their Christian discipleship.
Orthodox church leaders meet after more than 1,000 years
"However, all clergy are asked at their ordination whether they will fashion their lives 'after the way of Christ'. We believe we should revisit how this is explored beforehand so the same questions are addressed to everybody without distinction. This is not Don't Ask, Don't Tell in any shape or form."
Current arrangements for asking applicants to the clergy about their relationships and lifestyle "are not really working very well", Mr James admitted.
The report also suggests the Church adopt a "fresh tone and culture of welcome and support" and interpret laws in a way that provides "maximum freedom" for gay people - but says there is "little support" for accepting gay marriage.
The proposals will be presented at a four-day meeting of the Church Synod beginning on 13 February.
Join our new commenting forum
Join thought-provoking conversations, follow other Independent readers and see their replies