Gay marriage: Church of England to offer prayers after weddings but no same-sex marriage for vicars
House of Bishops rules that marriage is still 'between one man and one woman'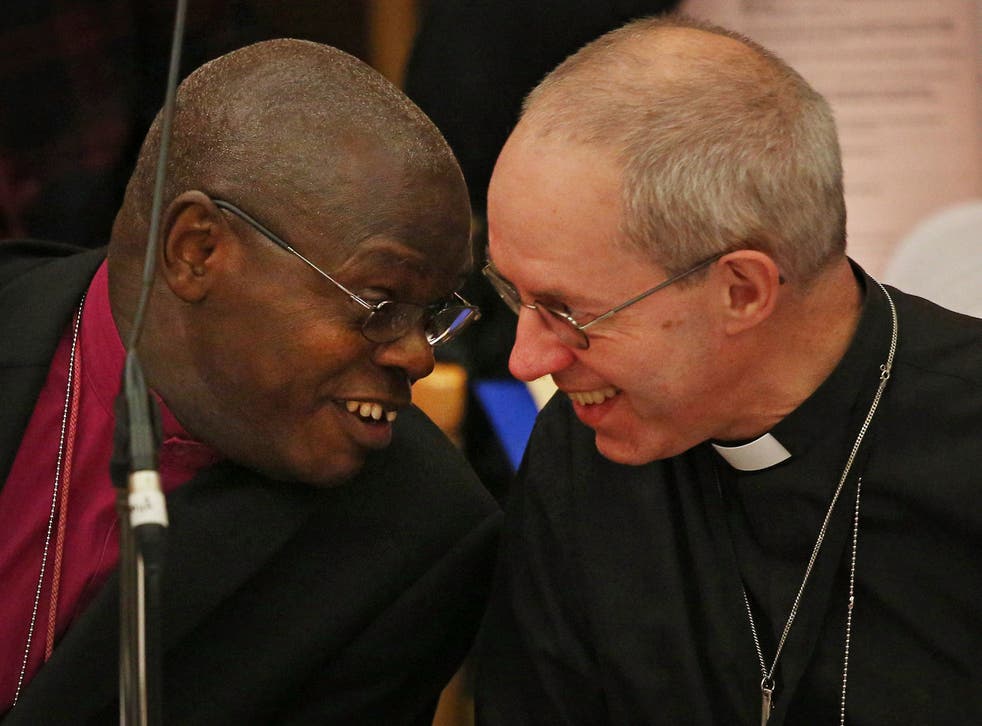 Gay couples will be able to have special prayers following their weddings but members of the clergy are banned from entering same-sex marriages when these become legal next month.
The Church of England issued its new pastoral guidance following a meeting of the House of Bishops to discuss the issue on Friday.
Despite condemning "irrational fear of homosexuals" and saying all were "loved by God", the document sent a clear signal separating the Church's concept of marriage and the new legal definition.
"We are all in agreement that the Christian understanding and doctrine of marriage as a lifelong union between one man and one woman remains unchanged," it said.
"It will continue not to be legally possible for two persons of the same sex to marry according to the rites of the Church of England."
Civil partnerships will still be performed and vicars have been warned that married couples must be welcomed to worship and not subject to "questioning" or discrimination.
Same-sex couples may ask for special prayers after being married but it will not be a service of blessing.
For members of the clergy the rules are more stringent, banning anyone in a same-sex marriage from being ordained or anyone already in holy orders to marry their partner, although they may enter into a civil partnership.
The guidance said getting married to someone of the same sex is "clearly at odds" with religious instruction and members of the clergy must "exemplify in their life the teachings of the Church".
In a joint statement the Archbishop of Canterbury, the Most Rev Justin Welby, and the Archbishop of York, Dr John Sentamu, admitted there were deep divisions within the Church about sexuality and marriage.
"The introduction of same sex marriage in our country is a new reality and has consequences for the life and discipline of the Church of England," they said.
"We believe that Christian understandings of sexuality have a vital contribution to make in our society's conversation about human flourishing."
The statement, issued alongside the pastoral guidance on Valentine's Day, confirmed their belief in gay marriage promoting "crucial social virtues" and said discussions would continue between the Church of England, Anglicans and other faiths and members of the gay community over the interpretation of scripture.
Join our new commenting forum
Join thought-provoking conversations, follow other Independent readers and see their replies