Church planning to remove pews to encourage people from other faiths to use it
Vicar of St Thomas Werneth in the Church of England diocese in Oldham, Manchester, told The Independent he wants to 'extend a welcome' to a wider flock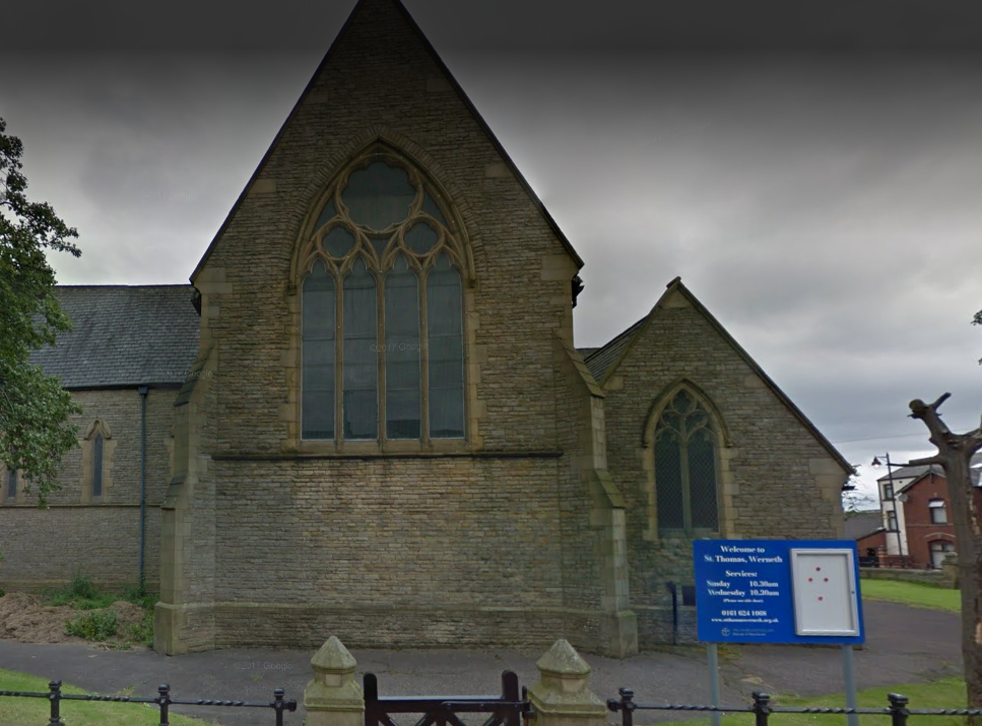 A protected church with a congregation of around 40 serving a "predominantly Muslim" area has been given the go-ahead to remove its pews to try and attract more locals, its vicar said.
Nick Andrewes said the Church of England St Thomas Werneth building, in Oldham, Manchester, was only used for two services a week, and he wanted to involve it more in the lives of the wider community.
He said that taking out the seating in the Grade II-listed structure would create the space to cater to a wider flock and attend to their spiritual and material needs in an area of "significant deprivation".
Mr Andrewes said: "It's not like it's a white, middle-class parish where there'll be lots of people coming to church."
He had appealed to the Chancellor of the Diocese of Manchester, Geoffrey Tattersall QC, to approve his plans to remove the pews to open up St Thomas Werneth to a wider flock.
The Victorian Society, which protects old buildings, had reportedly argued that the move would be "damaging" to the church.
But Mr Andrewes said he got the go-ahead after pointing out the pews dated from the 1970s and were not part of the original structure.
He added that when the seats were removed there would be space to offer facilities for locals, including English classes and a job club.
He told The Independent: "The area is 88 per cent Muslim. There's not a lot of Christians who live in the area, although that number is increasing, so as a sense of Christians we want to serve the community, and our biggest asset is this building, and it's a fantastic building.
"But the pews can only be used for two hours a week, so by removing them we want to open up and offer a range of services to the local community to address the substantial deprivation in the area, so as a Church of England parish our concern is for the people in the parish, with their spiritual and material needs."
He played down any concerns over the church looking to attract Muslims or people of other faiths.
UK news in pictures

Show all 50
"If people come along (to services) that's fine, but we're not out to convert people, just extend a welcome to whomever they are. So it is not controversial at all."
The church would replace the pews with 125 stackable chairs as well as eight new pews.
Mr Andrewes said he was currently trying to raise £300,000 for the refurbishment of the church, which would include removing the pews along with other extensive building work. He hoped to have the money raised through sources including his congregation and grants by next year.
It came as a report last year found that the Church of England had lost 100,000 worshippers in the previous decade, and the numbers had fallen on average 11 per cent a year since 2005.