Church of England tells same-sex married clergyman Canon Jeremy Pemberton to stop leading services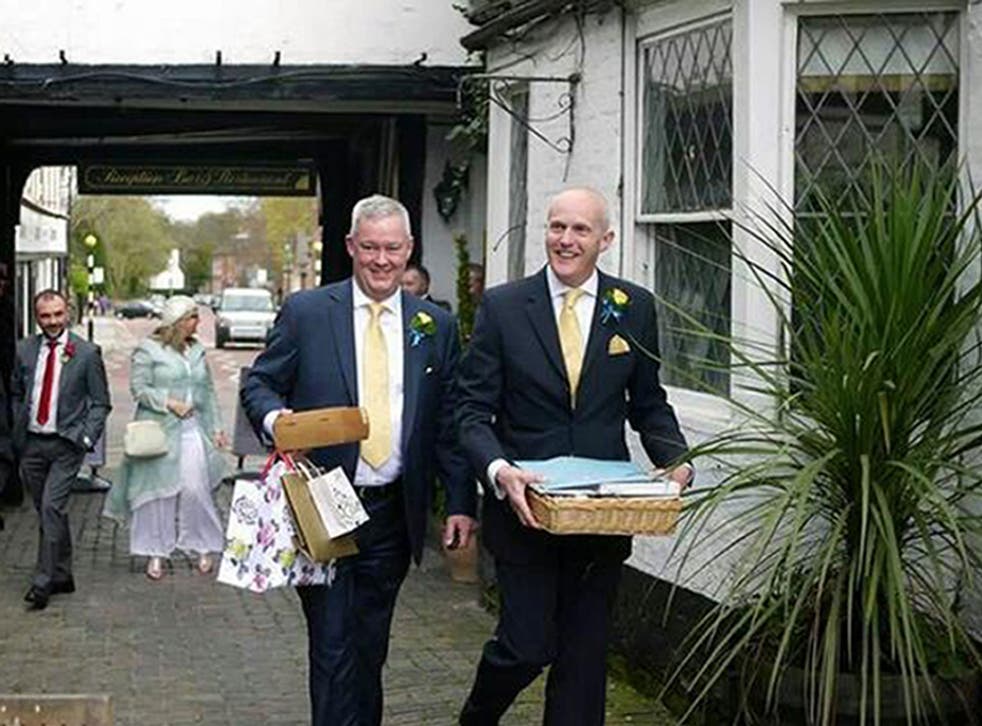 The first British clergyman to enter into a gay marriage in defiance of the Church of England's guidance has been told to stop leading services.
Canon Jeremy Pemberton, who earned plaudits from LGBT campaigners when he married his long-term partner in a civil ceremony in April, also warned of a backlash over the showdown. The ban means he will no longer be able to work as a priest in Nottinghamshire although he will continue his work as a hospital chaplain in Lincoln.
Mr Pemberton, a former missionary, declined to comment on the move.
The Rt Revd Richard Inwood, Acting Bishop for Southwell and Nottingham, announced the disciplinary move saying Anglican teaching required "modelling" by clergy in their lives.
"In view of this I have spoken to Jeremy Pemberton and subsequently written to him to tell him his permission to officiate in the Diocese of Southwell and Nottingham has been revoked," he said.
The warning came as it emerged that a second priest, the Rev Andrew Cain, vicar of St James church in West Hampstead, London, had also married his same-sex partner on Saturday. He used Twitter to describe the treatment of his colleague as "shameful news".
Rev Cain said: "They know their actions are wrong and the CofE is moving and will move. Foolish and wrong."
However, Simon Sarmiento of Inclusive Church, said: "If the bishops continue to take disciplinary action against clergy getting married they must expect a backlash."
Join our new commenting forum
Join thought-provoking conversations, follow other Independent readers and see their replies