Coach crash driver admits he may have fallen asleep at the wheel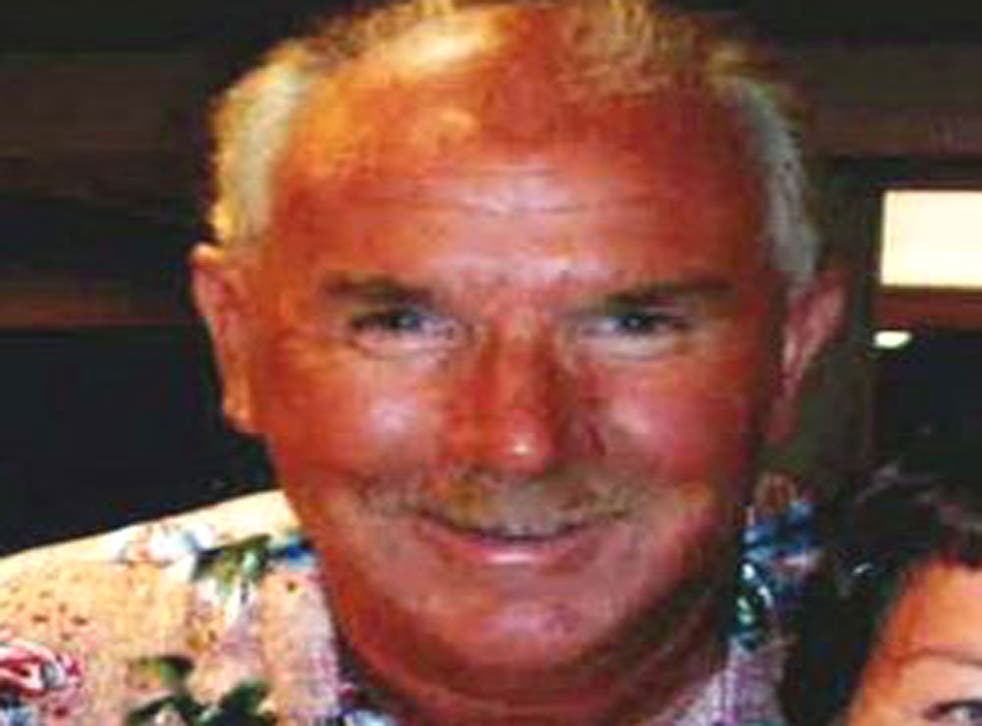 The driver of the British coach which crashed while carrying schoolchildren home from an Italian ski trip has admitted to French investigators that he may have dozed off at the wheel.
Derek Thompson, 47, will tonight appear before an investigating magistrate in a private hearing at Chalons(circ on a)-en-Champagne in northern France to be formally accused of manslaughter.
The coach careered off the motorway into a broad, ten feet deep ditch in the early hours of yesterday morning, killing a 59 year old teacher and injuring 11 people, six seriously. A 13 years old girl, named only as Suzie, is still very ill in a children's hospital in Paris tonight but her life was said to be no longer in danger.
The local public prosecutor, Christian de Rocquigny, said last night: "Witnesses who were driving nearby saw the vehicle veering constantly towards the ditch. The tachograph reveals unexplained variations in speed in the nine minutes before the crash."
"The driver at first denied falling asleep under questioning but then admitted that it is possible that he dozed off."
Tributes continued to be paid yesterday to Peter Rippington, the maths teacher from Alvechurch Church of England Middle School in Worcestershire, who died in the crash. Bryan Maybee, chairman of the school governors, read a statement outside the school gates earlier today, saying that Mr Rippington - known affectionately as Mr Ripps or Mr Ripp – was a "dedicated and inspirational teacher" who would be "sadly missed by all those who knew him."
The coach carrying 29 children and 18 adults veered off the A26 motorway near Reims at around 2.45am local time yesterday. The school party was returning to the West Midlands from a half-term ski break at Pila, in the Val d'Aosta in northern Italy. The vehicle tumbled down a three metre high embankment into a broad drainage ditch and turned onto its side.
French investigators today said that all the adults and children on the coach were wearing their seat belts. Otherwise, they said, the injury or death toll could have been much higher.
The coach-driver, Mr Thompson, tested negative for alcohol and drugs. No other vehicles are believed to have been involved, The accident happened in cold but fine weather.
Mr Thompson is to appear before an investigating magistrate tonight to be "mis en examen" or formally accused – a step short of a charge - of "manslaughter" and "involuntarily causing bodily harm".
The magistrate will then gather all the evidence, both for and against him, and decide whether he should be tried. The coach tachograph, recording speeds and driving times of the two drivers on board, will be central to the investigation. Mr Thompson will be released on bail pending these enquiries.
Mr Rippington's wife Sharon and daughter Amy were also injured in the crash. A statement from the Rippington family said: "We, as a family, are devastated at the tragic loss of Peter, a wonderful husband, father, son, brother, son-in-law, brother-in-law, uncle, friend and teacher. We are still extremely concerned about the health of his wife Sharon, who was injured and is still recovering in hospital in France."
Staff and children who were well enough to travel arrived home from France by train last night. The chairman of the governors, Mr Maybee, said: "We continue to wish for the swift recovery and safe return of those who are currently being treated for injuries abroad.
"The headteacher…joins me in praising Peter Rippington for all he has done for the school and local community over the years and her thoughts, as are mine, are with his family at this tragic time."
Join our new commenting forum
Join thought-provoking conversations, follow other Independent readers and see their replies