Commuters condemn travel chaos on London railways, after 'hour long delays' at London Bridge
News of delays follows hot on the heels of research which revealed that Britons pay up to six times more for a train journey than commuters elsewhere in Europe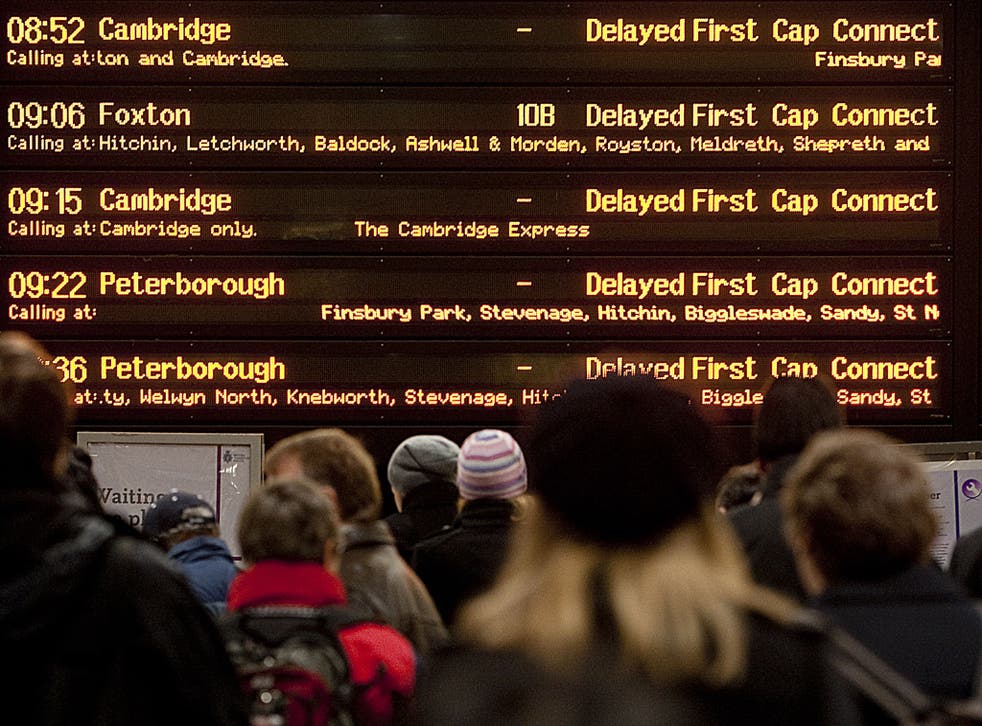 It's only been three days since Britain went back to work for the new year, but commuters are already expressing their frustration at railway delays.
Customers were reportedly delayed by up to an hour today on their journey in to work, after travel ground to a halt at London Bridge.
In a statement posted to their website, National Rail said that the delay was due to a broken down train between London Liverpool Street and Enfield Town/ Cheshunt.
Shortly after, they also tweeted that trains to and from London Waterloo were being delayed due to a signalling problem.
On Monday, it was revealed that railway fares are up to six times as expensive for Britons as they are for people elsewhere in Europe. London remains the most expensive city in which to travel in the world.
In the UK, the average worker spends 13 per cent of their monthly wages on rail fare, compared to 2 per cent for a similar journey in Italy, 3 per cent in Spain and 4 per cent in Germany.
On the same day, protests were held at more than 60 UK train stations to highlight the rising fares. Labour leader Jeremy Corbyn and Green leader Natalie Bennett joined campaigners at King's Cross.
Commuters took to Twitter this morning to vent their anger at the delays, with one observing: "We send people to space yet we can't get a train from outside of London into London Bridge."
The Independent has contacted National Rail for comment.
Join our new commenting forum
Join thought-provoking conversations, follow other Independent readers and see their replies