Commuters face chaos as the big return to work gets under way
Warnings of long delays and overcrowding as the Paralympics prove busier than the Olympics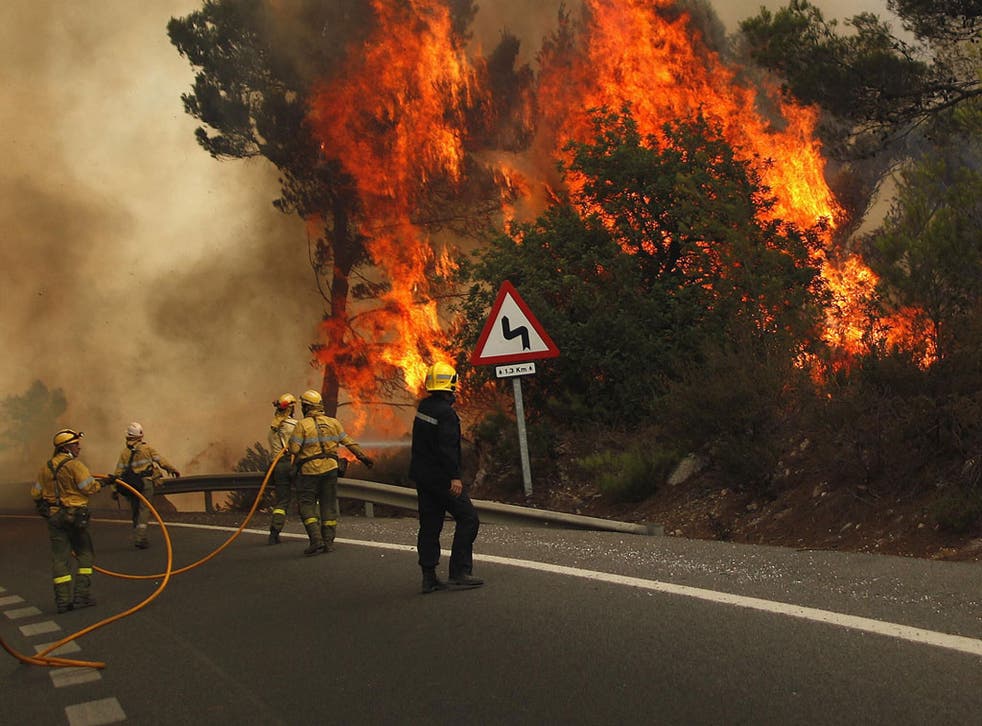 Prophecies of transport gridlock in London, the prospect of further lightning strikes at Europe's biggest airline and tax rises in Mediterranean countries signalled a dismal start to autumn today for business travellers and holidaymakers seeking September sunshine.
As many schools in Britain start back, and businesses wake up after the August lull, Transport for London is advising that today will be exceptionally busy as commuters jostle with spectators heading for the Paralympics. At London Bridge and Waterloo Underground stations, passengers have been warned to expect to wait more than half-an-hour to board Tube trains between 8am and 10am.
To the surprise of forecasters, the Paralympics has proved busier than the Olympics on some routes to the Games venues. Yesterday train operator Southeastern tweeted: "We've just had the busiest morning on the HS [high-speed] service so far, with 26,000 people using the Javelin service to the Olympic Park".
Travellers seeking to escape to Spain, the most popular destination for UK holidaymakers, for some autumn sunshine will find the prices of everything from car rental to restaurant meals have increased.
The principal rate of VAT increased this weekend from 18 to 21 per cent. A 1 per cent increase also took effect in Israel. Meanwhile, Milan has become the latest Italian city to impose an accommodation tax. The rate of €3 per person, per night for hotels must be paid in cash, at check-out.
The wildfires threatening the resort of Marbella on Spain's Costa del Sol appear to be under control. David Speakman, chairman of the Travel Counsellors organisation, travelled through the area yesterday.
He told The Independent: "Along the autopista to the airport, the charred trees and fields of the foothills run from about Ojen to Mijas Costa. The main tourist resorts of Benalmadena, Torremolinos and Fuengirola are unaffected. The fires got about as near to Marbella town as the Don Carlos hotel but were mainly on the foothills at the back of the resorts."
Most of the 26,000 passengers affected by the short-notice strike by Lufthansa cabin crew on Friday have now reached their destinations. Almost 200 flights to and from the German airline's Frankfurt hub were cancelled, including six transatlantic departures.
The airline said: "Flight operations at Frankfurt airport are mostly back to normal." It warned, however, that the union involved, the Independent Flight Attendants Organisation (UFO), may call further strikes at short notice.
After three years of a pay freeze, cabin crew are demanding a 5 per cent increase. Lufthansa has offered 3.5 per cent and indicated it will continue to seek lower costs.
While most flights to and from British airports were operating normally last night, the Malaysia Airlines arrival from Kuala Lumpur touched down 15 hours late at Heathrow. From Gatwick, two transatlantic flights, Sunwing to Toronto and BA to Orlando – were more than six hours late.
Passengers returning from Ibiza to Belfast yesterday arrived two hours late after their aircraft landed en route at Stansted. EasyJet flight 6652 touched down at the Essex airport "for refuelling".
One piece of good news for British travellers: the £5 cut in the price of an adult passport takes effect today, reducing the cost to £72.50. But that is still more than four times the £18 fee that applied 15 years ago.
British travellers pay more for a travel document than do Canadians, for whom the fee is C$87 (£56). But Americans face significantly higher fees: $165 (£104) for a first passport, $140 (£88) for renewals.
Australia is believed to have the highest fees for a major country, with a standard passport costing A$233 (£151).
Join our new commenting forum
Join thought-provoking conversations, follow other Independent readers and see their replies