Convicted sex offender with links to notorious paedophile group appeared on Jimmy Savile show
Keith Harding, who was convicted of sex offences in 1950s, appeared on Jim'll Fix It Christmas episode in 1980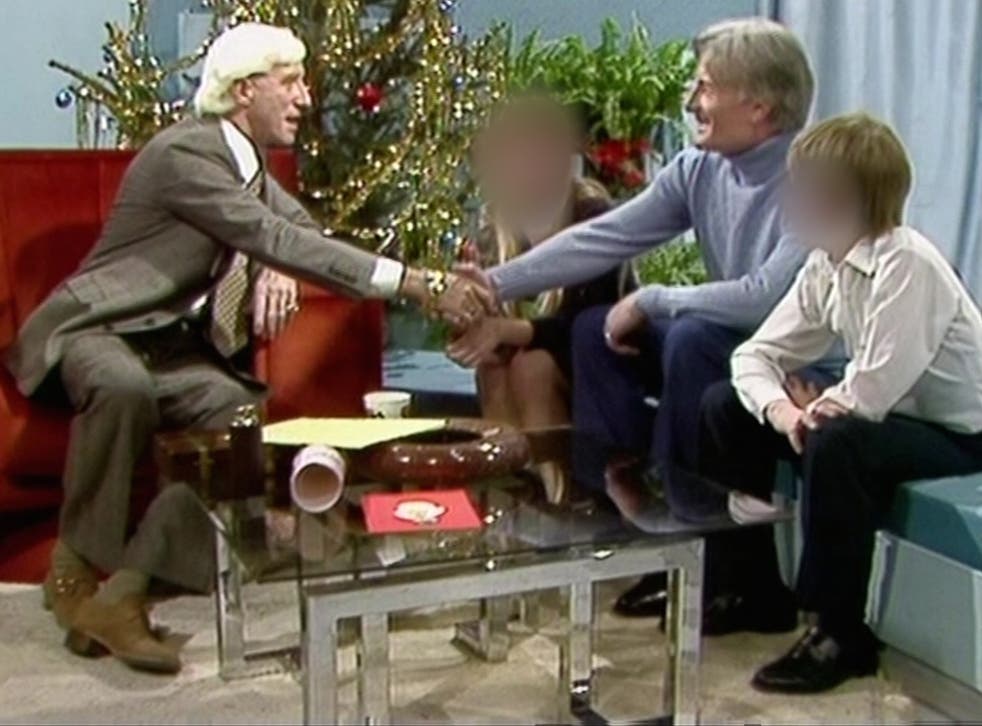 A convicted sex offender with links to a notorious paedophile campaign group appeared as a guest on the Jimmy Savile's Jim'll Fix It on a Christmas episode alongside children.
Keith Harding, a British antiques expert who restored items for royalty and who was involved in the Paedophile Information Exchange (PIE) group, appeared on the show in 1980, BBC News has revealed.
Harding, who died in June this year, was convicted for sex offences nearly thirty years earlier in the 1950s. He was labelled a "schedule 1 offender" after he was found guilty of indecent assault against four children aged eight and nine.
The label of a "schedule 1" offender means his convictions will have stayed on his file for life, and it has not been established why he appeared on Savile's show.
Despite his convictions, Harding was later given the Freedom of the City of London and became a member of the Worshipful Company of Clockmakers, which saw him introduced to business and political figures. He later ran a music box museum in Gloucestershire which was regularly visited by children.
BBC News has seen confidential social services reports from 1995 confirming Harding's involvement with PIE, which campaigned for the age of consent to be reduced to four.
Jim'll Fix It presenter Savile has since been found to be one of Britain's most prolific sex abusers. The on-going investigation into Savile's wide-ranging abuse of victims aged between five and 75 was recently revealed to have been extended within the investigation of the health service, after 12 more NHS Trusts became embroiled in fresh abuse allegations. The number of NHS organisations now undertaking investigations related to Savile is 41.
Harding was enlisted on the programme to fix a 13-year-old girl's music box, and the girl and her younger brother appeared on the programme. But the feature is understood to have been a "set up" by the programme's production team.
The girls' younger brother, named Dean, who is now in his 40s, said the production team approached the family and asked the girl to write a letter asking for the music box to be fixed, instead of her having written in herself.
"She was asked to write that letter. The way it came about was that my uncle was asked by his then girlfriend, who was a researcher at the BBC, if anybody in the family had a music box. Obviously the letter must have been done after the facts," Dean told BBC News.
Richard Scorer, who is from the legal firm Slater & Gordon which is representing the near 200 alleged victims of Savile's sexual abuse, said the information about Harding is "extremely troubling" and that it is "precisely" the kind of allegation that the Government child abuse inquiry should be investigating in detail.
The BBC responded to the news with the statement: "Today's BBC has appropriate safeguards in place to protect children and young people.
"Dame Janet Smith is making an impartial and independent investigation into the historical culture and practices of the BBC, which will identify lessons to be learned from the Savile period."
Join our new commenting forum
Join thought-provoking conversations, follow other Independent readers and see their replies