Counsellors 'told women having an abortion could turn them into sex abusers and increase chance of cancer'
Undercover reporter told there was an 'increased statistical likelihood of child abuse' after a termination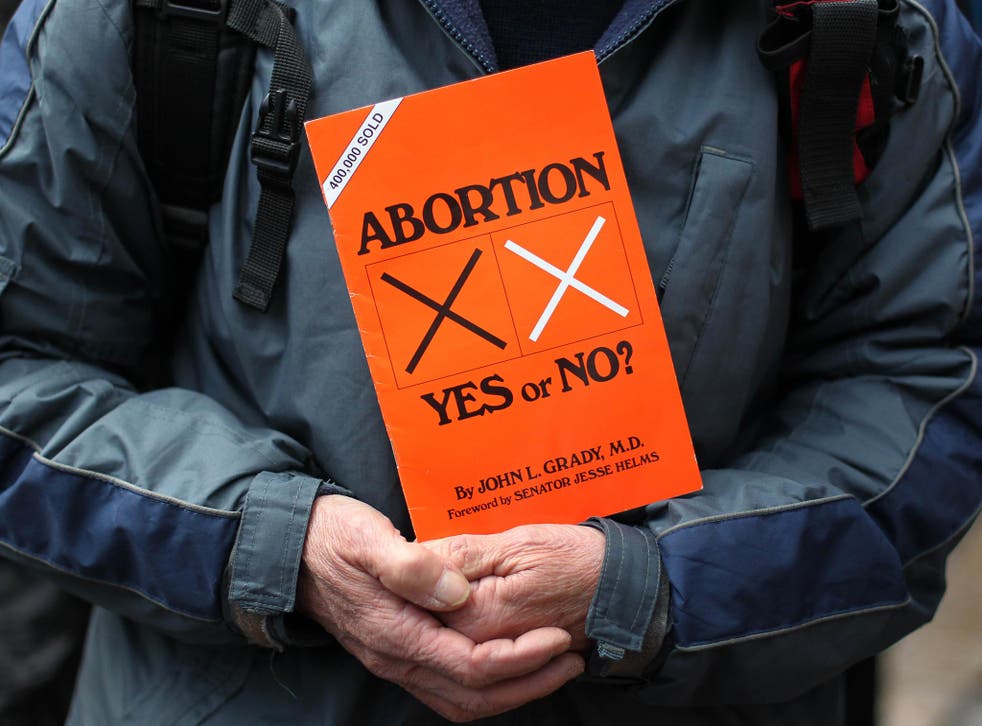 Women are being given false advice by unregulated counsellors that having an abortion can turn them into child sex abusers and increase the risk of breast cancer and sterility, according to an undercover investigation.
Reporters from The Daily Telegraph, posing as women considering abortions, went to two Crisis Pregnancy Centres, CLWC in London and APAS in Luton, and secretly filmed the advice they were given.
One reporter was told at CLWC that there was "an increased statistical likelihood of child abuse" after an abortion because this broke "natural barriers that are around the child that you don't cross".
"There's a statistical increase. I'm not saying it's many people, it's still a very low percentage, but it seems like there is a correlation between the two," she added. She then confirmed she meant sex abuse. "I think it's just because it can really confuse relationships with children."
The counsellor, named as Annabel, also said there was a risk of sterility.
"As with any operation you know you are introducing something from outside the body into the inside of the body and there's always a risk but with abortion there's also a particular risk of, obviously the instruments that are used are sharp and they can cut the wall of the womb", she said.
"I mean one of the studies; the study that we tend to use is, it says that you're 25 per cent less likely to be able to carry a future pregnancy to term."
An APAS counsellor said there was a link between an abortion and breast cancer.
"All them cells in your breasts that were going nicely forward getting prepared to make milk, they are all sent in reverse and that's when it starts mutating," she said.
Dr Kate Guthrie, of the Royal College of Obstetricians and Gynaecologists, said there was no scientific evidence that women were more likely to abuse a child or get breast cancer as a result of having an abortion.
The risk of sterility from an abortion in Britain was "very, very low" and it was "absolutely wrong" that women were 25 per cent less likely to carry a pregnancy to term, she added.
A Conservative MP, Dr Sarah Wollaston, a former GP and member of the Health Select Committee, said: "Women who go to a centre which purports to give impartial advice that is fundamentally anti-abortion in its stance, but doesn't openly say so, is totally unacceptable. Now is the time for the Secretary of State [Jeremy Hunt] to order a review of the whole abortion counselling process."
A Department of Health spokesman said: "It is vital that any woman considering an abortion is offered impartial and non-judgmental counselling, accurately advising her of all her options, so that she can make an informed decision."