Court of Protection: Press will still need judge's permission to attend hearings
Exclusive: It had been hoped the secret court would become more transparent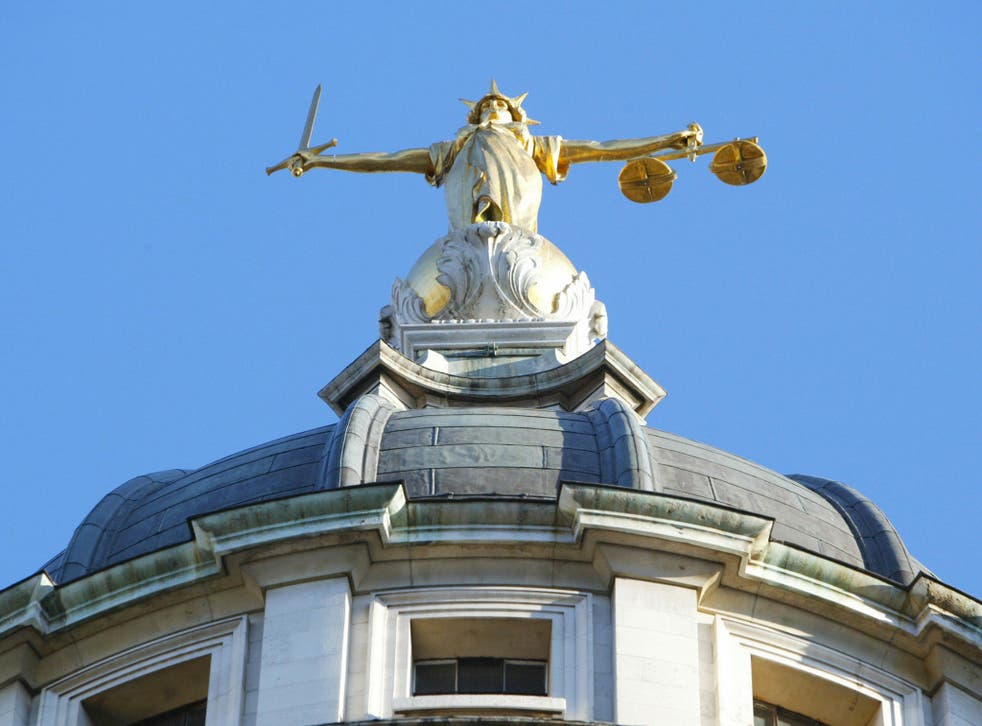 Cases heard at Britain's most secretive court will remain largely closed to public scrutiny after the Government decided not to change the law which obliges the media to apply in advance if they would like to attend.
It had been hoped that new rules governing the Court of Protection would increase transparency by bringing it into line with the family courts, to which the media are now given access without needing to make any kind of formal application.
But the updated regulations, which come into force on 1 July, retain the presumption that Court of Protection hearings should "generally be in private". It is feared that this may result in sensitive cases of enormous public interest never coming to light.
Among a number of notable cases heard by judges sitting at the court was that of Wanda Maddocks, who was secretly jailed for five months after attempting to remove her elderly father from a care home, where the court had previously ruled he must stay.
Media organisations who wish to cover Court of Protection cases will continue to need a judge's permission to attend, which can only be granted if they fill in an application form and pay a fee.
The development is particularly surprising because the court's most senior judge, Sir James Munby, has previously spoken out in favour of greater transparency.


No formal consultation was held on the new rules. The changes were approved by Simon Hughes, the former Liberal Democrat Minister for Justice and Civil Liberties, earlier this year but were only recently made public.
The Court of Protection was created in 2007 under Labour's Mental Capacity Act and has sweeping powers to decide the fate of adults who are judged not to have the mental capacity to make their own decisions. Unlike almost any other court it is not required to allow the press or members of the public to listen in to proceedings, to protect those involved.
The Independent has been campaigning for media access to the court since 2009 and has since succeeded in attending numerous hearings.
Mark Neary, who fought with the court to be reunited with his autistic son, Steven, after he was illegally placed in a care home by Hillingdon Council, said having members of the press present at hearings had been "reassuring" and not intrusive in any way.
"This fear that the person at the heart of the case will be 'played' by the press is a massive exaggeration. That didn't happen to us at all," he said.
He added that the publicity surrounding his case gave other families in similar situations the confidence to come forward, allowing other cases of similar public interest to be reported.
Judges sitting at the Court of Protection are obliged to notify the media if they are hearing a case involving life and death decisions or serious medical treatment such as an enforced abortion. But in practice, the media are only told when the judge applies reporting restrictions – by which time some of the hearings may have passed.
The Ministry of Justice insisted that the court was becoming increasingly transparent and confirmed that there would be no legal repercussions if someone whose case was being heard by the Court of Protection discussed it with journalists or MPs.
An MoJ spokesperson said: "The Court of Protection deals with the affairs of some of the most vulnerable people in our society. These new guidelines will make the court more open and transparent. In the past, individuals needed authorisation to pass on any information about private proceedings. Now, information which meets certain criteria can be passed on to third parties, including MPs and journalists. These changes will increase transparency and bring the Court of Protection into line with the Family Court."
Court of Protection: Famous cases
• The first Court of Protection case ever reported was that of Derek Paravicini, a severely disabled piano player known as the "human iPod" for his ability to play any song he heard almost immediately. The court ruled that his family should be entrusted with the control of his musical career.
• In 2014, the court ruled that surgeons should perform a hysterectomy on a mentally ill 36-year-old woman, after concluding that she was unable to make decisions about her treatment on her own.
• A pregnant woman with severe mental health problems was allowed to have an abortion by the court in 2013 after she claimed that she would kill herself and her unborn daughter if she could not go ahead with a termination. The 37-year-old was almost 23 weeks pregnant at the time.
Join our new commenting forum
Join thought-provoking conversations, follow other Independent readers and see their replies