Coventry police tweet pictures of themselves inside unlocked homes to highlight burglary risk
The police have since taken down the photos that earned them harsh criticism on Twitter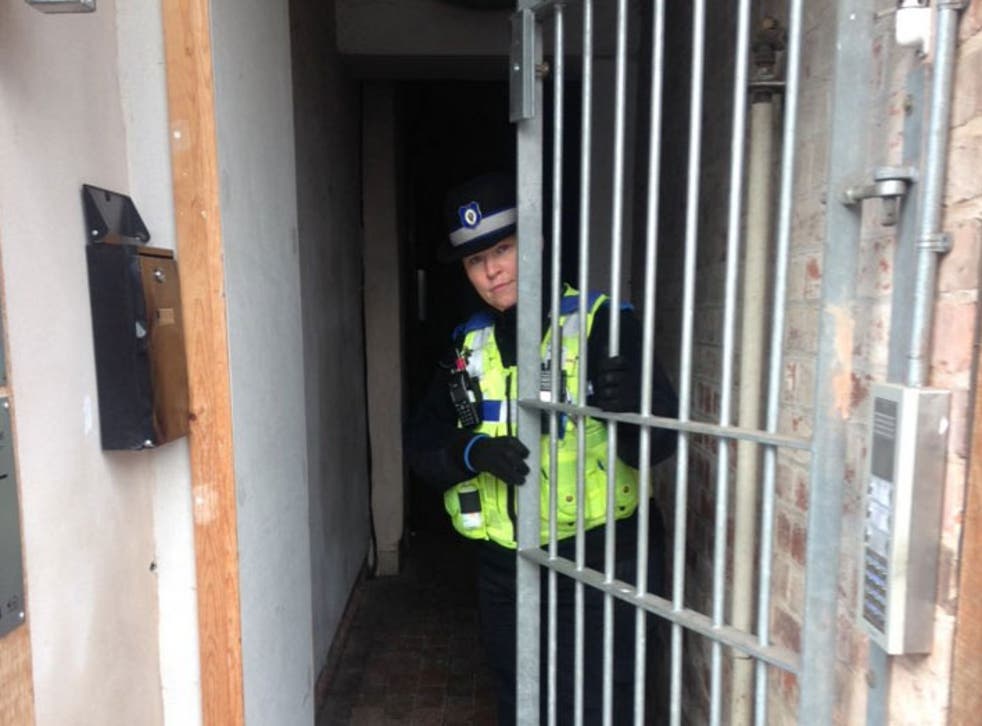 Coventry police have come under fire on Twitter for an unconventional social media campaign in which patrolling officers tweeted pictures of themselves inside homes that had been left unlocked.
The force's #stoleninseconds campaign has seen Coventry police officers patrolling streets searching for open windows and unlocked doors to highlight the risk of burglary to residents.
Two photos, which have since been taken down, show a police officer standing inside a person's hallway, while another shows an officer entering a home through a side or back door. Other photos, which are still on the force's Twitter feed, show them standing by unlocked gates to communal areas and pointing out easily accessible open windows.
Coventry police said it has not received any official complaints, but the tactic has not been received well by residents on Twitter, who have hit back at seeing pictures of police officers posting pictures of themselves inside people's homes without permission.
"Pretty sure 'wandering in to make a point' would receive a very dim view from the IPCC," one person tweeted, while another said: "If you enter my home like this, don't be surprised if I use reasonable force when I hear you".
The force responded to complaints on Twitter, stating: "Thanks for all the feedback on one of the burglary prevention tactics. We'll review based on feedback #socialmediasuccess ?"
In a statement, Coventry Police Chief Inspector Helen Kirkman, said: "A significant proportion all burglaries in this area − in excess of 25 per cent − are 'walk-in' offences committed by opportunists taking advantage of properties left unsecure.
"Neighbourhood police teams have been on patrol to deter such offences, look for suspects, and to offer crime prevention advice to residents. If they find a door or window left open I think people would want officers to check everything is OK at that address and not to just walk on by.
"We have had very positive feedback from residents…they are grateful for officers pointing out what they've found and the advice they're offered.
"We encourage our police teams to be proactive and creative in their use of social media to engage with the public and get messages across. We haven't received any complaints from residents but obviously we will take on board social media comments."