'No meaningful parliamentary debate or scrutiny' of Covid laws, says former government legal chief
Changes made at 'short notice' left police scrambling to enforce law, Sir Jonathan Jones QC says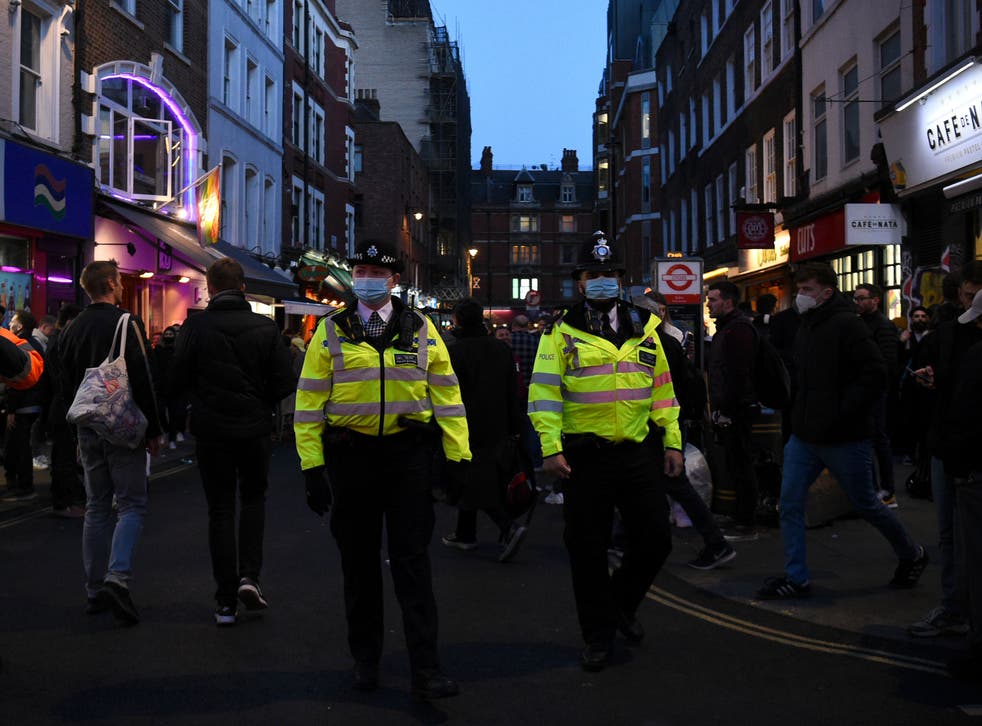 The British government's former top lawyer has called for urgent changes to the way coronavirus laws are made after a year without any "meaningful parliamentary debate or scrutiny".
Sir Jonathan Jones QC, who resigned as head of the Government Legal Department in November over the Brexit withdrawal agreement, said the continued use of emergency powers was bypassing MPs.
He told parliament's Justice Committee that unprecedented laws had not been debated or even laid before the House of Commons before coming into force.
"Although that is understandable in the heat of the pandemic and the legislation does provide for an emergency procedure, the question is whether that should become the default," Sir Jonathan added.
"In the course of the whole year the ability for parliamentary scrutiny has been substantially eliminated. That's not desirable and it's not what would have been intended when creating these exceptional powers."
Sir Jonathan said the practice meant that there had been "no meaningful parliamentary debate or scrutiny before laws come into force", and that by the time changes were retrospectively debated by MPs it was often "too late" because new changes had been made in the meantime.
Statutory instruments under the Public Health Act, known as the Health Protection Regulations, have been used to tighten and ease restrictions since the first lockdown.
Since March 2020, the regulations have diverged across England, Wales, Scotland and Northern Ireland and changed more than 60 times in England alone.
They have allowed the government to create new criminal offences, punishable by arrest and fines of up to £10,000 for breaking unprecedented restrictions on gatherings, movement and travel.
Sir Jonathan said many of the changes had been made at "very short notice", meaning that police and lawyers did not have the chance to read and understand the details of new laws before they came into force.
"Consistently through the pandemic we have seen regulations being drafted and published sometimes immediately before they're due to come into force, sometimes a matter of hours and sometimes a couple of days," he told MPs. "This makes life very difficult for those who want to find out what the law will be."
Key moments from past year of lockdown
The former civil servant said that major changes had been foreshadowed by announcements by ministers, but it was "no good" for police and lawyers to rely on press conferences.
"It's very common to see people simply not knowing where to find the law, or whether it's been published a matter of hours before changes come into force," he added.
"It's fundamentally part of the rule of law that you can find out what the law is and what's expected of you."
Sir Jonathan said the rushed procedures had caused confusion over what the law said at various points, gaps between legislation and government guidance, and different approaches by different police forces.
"It may be that some of those lessons are being learned but the government is still relying on the emergency procedure," he told MPs, accusing ministers of falling into "bad habits".
"In the future we should try to reverse those habits and allow more time and more debate."
He called for the government to find a way of making coronavirus laws that would "allow parliament to have a meaningful say before an instrument comes into force or at least very soon afterwards".
Earlier on Tuesday, a watchdog said that senior police officers were "frustrated" about the lack of notice given ahead of new coronavirus laws and had been unable to provide timely and clear guidance.
HM Inspectorate of Constabulary said that police officers could only be instructed on how to enforce new laws once the government had published the legislation in full, but some forces "first heard of certain changes at the 5pm daily televised government briefings".
London lockdown 2

Show all 39
"Sometimes what was announced was only guidance and wasn't followed up with legislation and associated advice," said the report.
"This caused some operational difficulties and created confusion among officers and staff."
A recent survey by the Police Federation, which represents more than 130,000 officers in England and Wales, found that only one in ten thought that Covid-19 laws were "clear".
There have been numerous high-profile incidents where police officers appear to have wrongly fined people for breaking government guidance, rather than the law itself.
HM Inspectorate of Constabulary noted that the Health Protection Regulations had extended from 11 to 123 pages over the past year, and it was "hard to keep up with them" even for police.
"Their difficulty was made worse by a widespread confusion in relation to the status of government announcements and statements by ministers," it added.
The report cited social distancing, "staying local", "essential travel" and once-a-day exercise as examples of government guidance that had never been law.
Inspectors added: "Ministers may create criminal offences only if authorised by parliament to do so - they may not do so by the simple expedient of demanding action from a podium or behind a lectern.
"It is essential that the police are seen to be enforcing the criminal law, and not appearing to act as the coercive agents of ministers … nothing must be allowed to be done which leads the public to believe ministers can criminalise actions by edict then enforced by the police."
Join our new commenting forum
Join thought-provoking conversations, follow other Independent readers and see their replies