Cow gets its head stuck in garden chair, Northamptonshire Fire Service Twitter followers respond with witty puns
'Not a clever moooove!' said one Twitter user...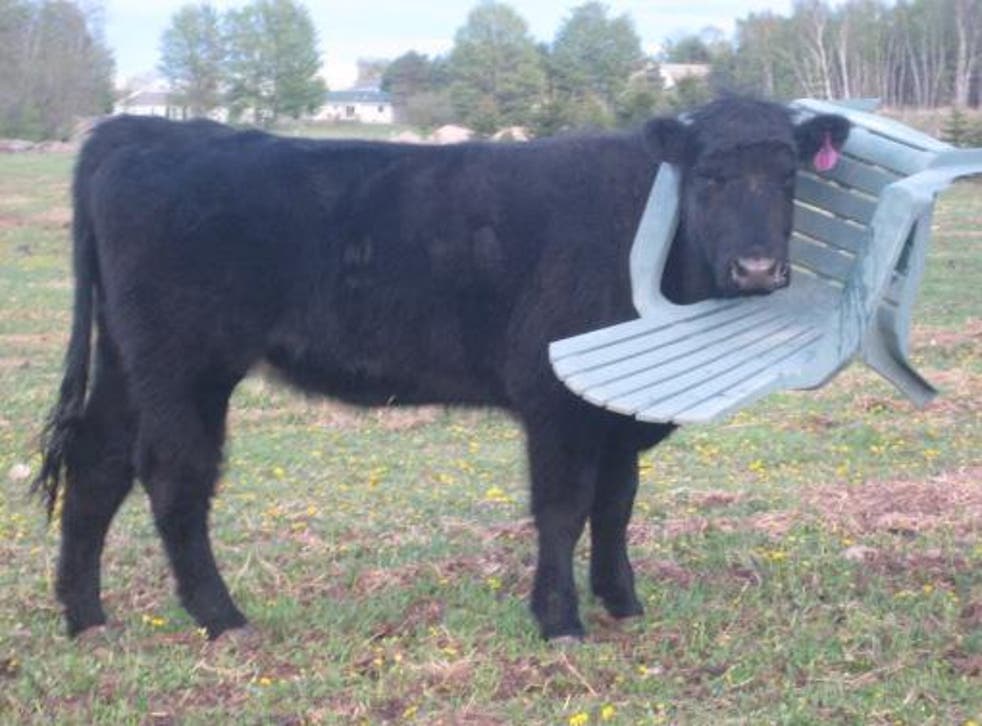 Firefighters have been called out to a field in Northamptonshire after a cow got its head stuck in a chair.
Officers from the Mounts and Wellingborough branch of the Northamptonshire Fire Service were alerted at around 8am on Friday morning to a cow who had its head wedged in the arm of a green garden chair, near Boughton.
The force explained in a tweet that the cow was able to free itself from the seat without any help from a firefighter.
The details surrounding how the chair appeared in a field, or how the cow became stuck, remain unclear.
Amused Twitter users who saw the fire service's tweet about the incident couldn't resist responding with a wave of puns and jokes.
Join our new commenting forum
Join thought-provoking conversations, follow other Independent readers and see their replies