Cronut inventor Dominique Ansel to open first bakery in London
The Cronut pastry was launched in 2013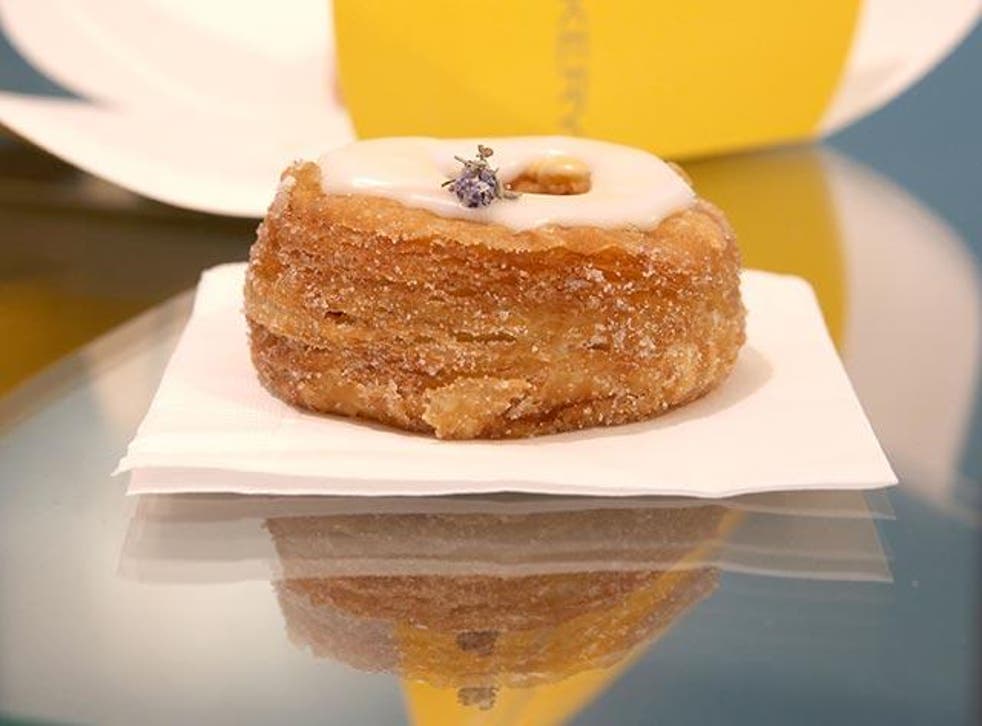 The inventor of the Cronut – a croissant and doughnut hybrid – is set to launch his first bakery in London.
Dominique Ansel announced that his eponymous bakery will open at some point in 2016 on Instagram by posting an image of one of his famous pastries decorated with a Union Jack flag.
The chef said he was "thrilled" about his new venture.
"Growing up so close to London, I never had a chance to visit until I was much older and immediately fell in love with the blend of cultures and the spirit of the place [sic]."
"I'm so grateful at the chance to share a little of what I do with you all," said Mr Ansel.
The Cronut, trademarked to the Dominique Ansel Bakery, was created in May 2013. According to the chef's website, the pastry is made with laminated dough and once cooked, it is rolled in sugar, filled with cream and finished with glaze. Each Cronut takes three days to make and there is a different flavour available each month.
Currently, Cronuts set pastry fans back $5.50.
Other treats bound to appear on the London menu include cheesecake, madeleines, arlettes and s'mores.
In 2015, Mr Ansel opened a bakery in Tokyo and launched a Cronut flavoured with Hokkaido milk honey and Yuzu lemon curd.
Join our new commenting forum
Join thought-provoking conversations, follow other Independent readers and see their replies