Curious children ask 73 questions each day - many of which parents can't answer, says study
Children's inquisitiveness said to peak at four, leaving almost half of parents feeling hopeless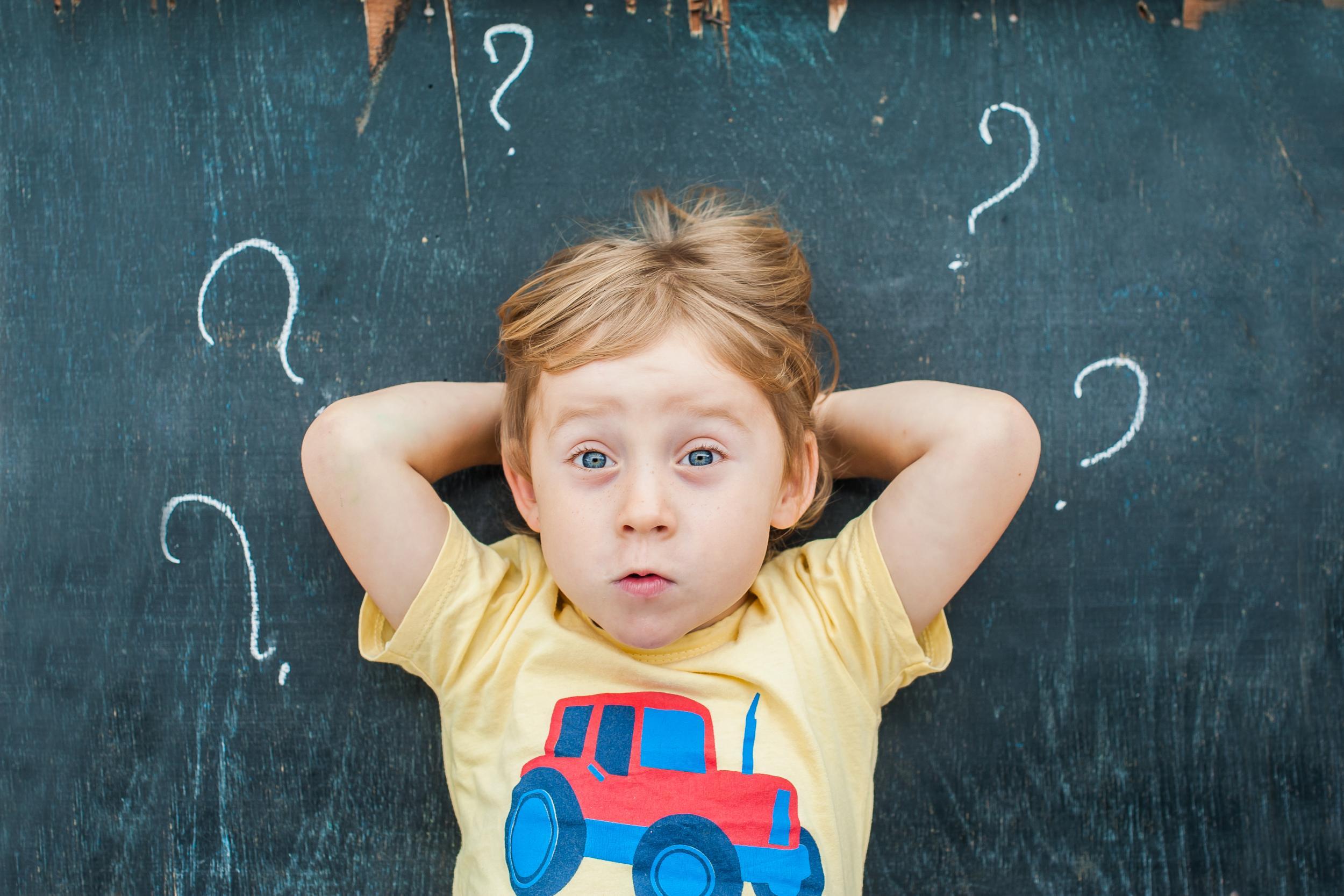 Curious children ask a staggering 73 questions every day ... half of which parents struggle to answer, according to a study.
Researchers found amid the bombardment of who, why, what, when, where and how many parents end up turning to Google for answers, or making one up on the spot.
The study also revealed children's inquisitive nature peaks at four-years-old for both boys and girls, to the despair of mothers, fathers and carers.
And that leaves a staggering four in ten feeling hopeless following the constant onslaught.
With questioning beginning as early as 6am and not letting up until bedtime, a total of 14 hours of questioning, parents' despair is unsurprising.
While fathers field the most questions, mothers deal with 413 on average each week.
The 10 best parenting books
Show all 10
Unsurprisingly, almost one third of the 1,500 mothers and fathers polled said the constant interrogation is exhausting, but four in ten did admit their child's interest in the world around them made them proud parents.
Kids from the capital proved the most inquisitive, as Londoners admitted their children ask an average of 93 questions each day – almost four questions every waking hour.
To help parents deal with some of their children's more challenging questions, Tots Town at Argos has teamed up with child psychologist Dr. Sam Wass - and creating a series of videos that address these topics with the help of Tots Town; a range of playsets that helps with developmental play.
"As children grow up it's natural to be curious about the world around them. As parents it's easy to forget just how much of our children's knowledge comes from what we tell them. But it can be tough to address the trickier topics - such as money and bedtime," Dr. Wass said.
"Using educational and visual aids such as toys can help to soften the difficulty of broaching trickier subjects. Expressing complex thoughts and ideas through familiar items can often help children's understanding."
Jackie Donnelly, Brand Manager, Tots Town at Argos, added: "Toys allow children to grow their imagination and play an important part in childhood development. Tots Town playsets are perfect for educational play and are a fantastic means for children to learn and grow in a creative and fun way."
Chad Valley Tots Town has launched three videos, each one using role play to explain questions parents find most challenging. Questions include 'What does 'we can't afford it' mean?' 'Why can't I stay up as late as you?' and 'Why do I have to go to school?'
While a curious mind may be the obvious culprit for relentless questions, half of parents noticed the questions increase when their child overhears adult conversations.
A respective 46 per cent attributed it to other children, and their children's wild imaginations.
Parent's top 10 most challenging questions include:
1. Why do people die?
2. Where did I come from?
3. What is God?
4. How was I made?
5. What does "we can't afford it" mean?
6. Is Father Christmas Real?
7. Why do I have to go to school?
8. When you die who will I live with?
9. Why is the sky blue?
10. Why can't I stay up as late as you?
Available exclusively at Argos, the Chad Valley Tots Town range has been designed with educational play in mind, aimed at 18 months-3-year-olds.
South West News Service
Join our commenting forum
Join thought-provoking conversations, follow other Independent readers and see their replies