Cyclist brings UK's first private prosecution for dangerous driving
Prosecution says driving instructor Aslan Kayardi didn't just break the Highway Code rules but 'shattered them'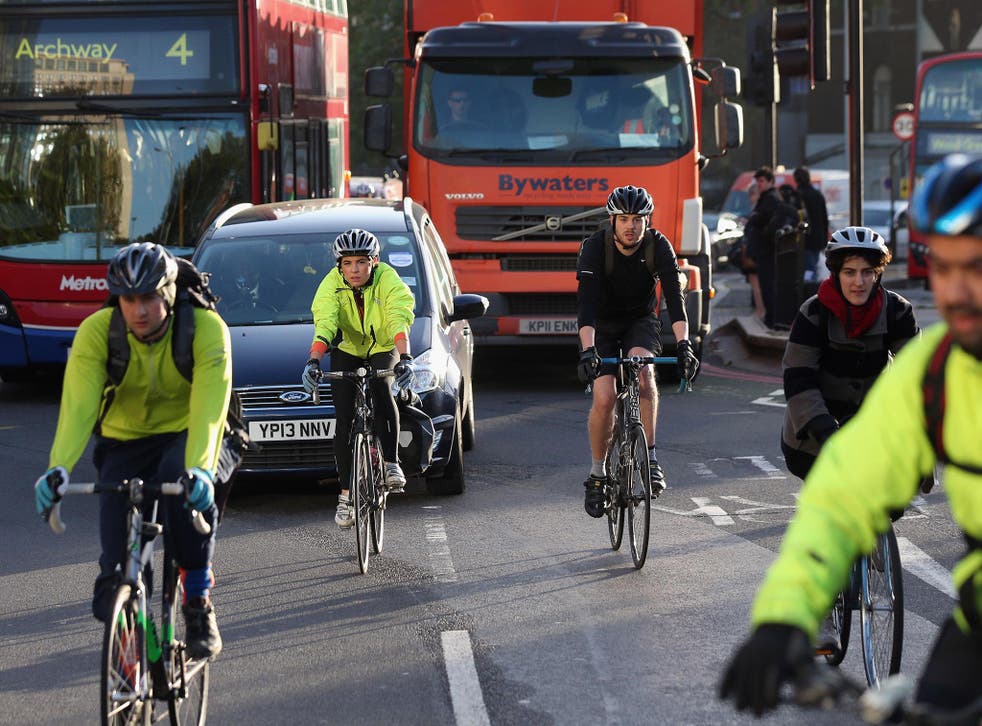 A cyclist who was nearly knocked off his bike after a sports car driver overtook him closely at speed has brought what is believed to be the UK's first private prosecution for dangerous driving.
Barrister Martin Porter brought the case after police declined to take action, Isleworth Crown Court heard on Monday.
Driving instructor Aslan Kayardi didn't just break the Highway Code rules but "shattered them" when he overtook Mr Porter, said Mr Ellis Sareen for the prosecution.
Mr Kayardi, who denies the charge, is accused of passing the experienced cyclist an "arm's-length" away while travelling at more than 50mph in a 30mph zone.
The cyclist told the court he felt "highly endangered and alarmed" when it happened during rush-hour traffic on the A315 Hounslow to Staines road in February 2015. He admitted he brought the private prosecution after the Metropolitan Police declined to take action, despite the fact he recorded the incident on a camera on his handlebars.
The recording showed the cyclist being "blown" towards the kerb by the wake of the car as it passed him. A monitor that the 53-year-old cyclist was wearing showed his heart rate rose suddenly, even though his work rate slowed.
Paul Croft, a consultant accident investigator, told the court he calculated the speed of Mr Kayardi's Audi car was more than 50mph in the 30mph zone. He estimated the car was between 60 and 80cm away from the cyclist when it overtook.
UK news in pictures

Show all 50
After catching up with the Audi at red traffic lights, the cyclist challenged his driving, but Mr Kayardi denied speeding or driving dangerously and accused the cyclist himself of riding dangerously.
Mr Jake Taylor suggested to the cyclist he was pursuing a personal campaign in bringing the private prosecution.
Mr Porter, a senior QC, admitted he acted in many civil cases for cyclists or families of riders. He denied he was "scapegoating" Mr Kayardi.
"Mr Kayardi may have been unfortunate in his victim, but I brought the case because I felt endangered at the time," he said.
"I'm perhaps well placed to deter very bad driving."
The case continues.
Join our new commenting forum
Join thought-provoking conversations, follow other Independent readers and see their replies