Cyclist involved in collision with lorry near London's Blackfriars Bridge
Massive protest due to take place at Bank junction tonight to remember two cyclists who were killed within 36 hours of each other last week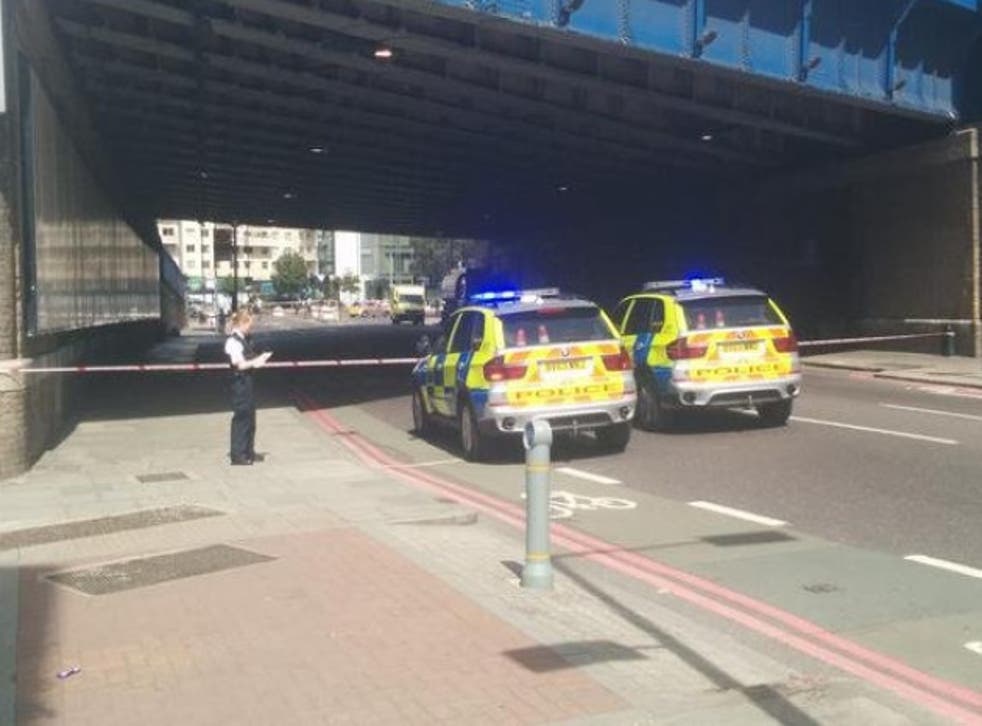 A cyclist has been involved in a crash with a lorry near Blackfriars Bridge in London this morning - on the same day a protest highlighting the dangers of cycling in the capital is due to take place..
The young woman – who is believed to be in her 20s – was treated by paramedics at the junction of Southwark Street and Blackfriars Road at around 10am.
Police said her injuries were initially life-threatening but have now said she is stable.
An eyewitness, who did not want to be named, told the London Evening Standard: "The cyclist was lying in the middle of the road facing back towards the junction.
"She seemed to be in the recovery position, but maybe that's how she fell. She was conscious – as far as I could tell – but not moving and obviously in pain.
"A couple of people had gone to her aid and more people were stopping. Her bicycle was about five metres further back towards the junction and looked pretty trashed to me.
"A fuel truck had stopped just under the bridge in the middle of the road – I assume that this is what she collided with."
Police have closed off the road and are carrying out further investigations at the scene.
Cycling safety in London is increasingly under great scrutiny. Eight people have now been killed in the city since the beginning of the year. Six of the victims have been female and all accidents involved collisions with lorries.
Around 500 cyclists are expected to bring the Bank junction to a standstill this evening in protest of two young cyclists who were killed within 36 hours of each other last week.
26-year-old Ying Tao and 60-year-old Clifton James will be remembered at the demonstration which is being organised by Stop Killing Cyclists.
Join our new commenting forum
Join thought-provoking conversations, follow other Independent readers and see their replies