David Cameron to announce plan to power UK by harnessing Iceland's volcanoes
The PM is expected to launch a feasibility study in Reykjavik on Thursday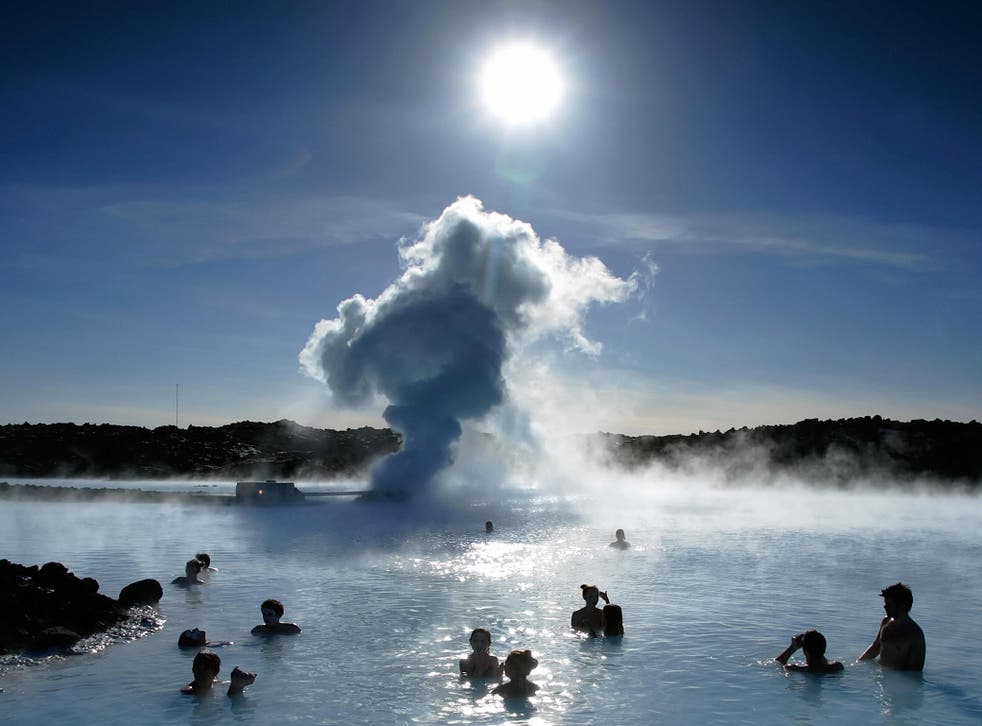 David Cameron is poised to launch an ambitious project that could see Britain harnessing the power of Iceland's volcanoes within the next 10 years.
The plan would involve the construction of 750 miles of undersea cabling, allowing the UK to exploit Iceland's long-term, renewable geothermal energy.
Teeming with volcanic activity, Iceland reportedly meets around 95 per cent of its own electricity needs using geothermal sources - but its remote location has made exporting it almost impossible.
British officials told the Press Association that the new "UK-Iceland Energy Task Force" had been set up to examine the feasiblity of the scheme and told to report back in six months.
The announcement came last night after Mr Cameron held meetings with his Icelandic counterpart, Sigmundur David Gunnlaugsson, ahead of the Northern Future Forum summit in Reykjavik.
And while the Icelandic cabling project would come at a multi-billion pound cost to the Treasury, British officials said it could provide a significant part of Britain's future energy security.
Mr Cameron is the first Prime Minister to visit the Icelandic capital in an official capacity since Winston Churchill in 1941.
He will be meeting with leaders from Scandinavian and Baltic states, and is expected to use the summit primarily as a platform to push for Britain to stay in the EU.
Join our new commenting forum
Join thought-provoking conversations, follow other Independent readers and see their replies