David Cameron's No 10 staff accused of 'obsessive control' of PM's image by regional newspaper editor
No 10 have strongly denied claim that newspaper was asked to seek approval before publishing images of Mr Cameron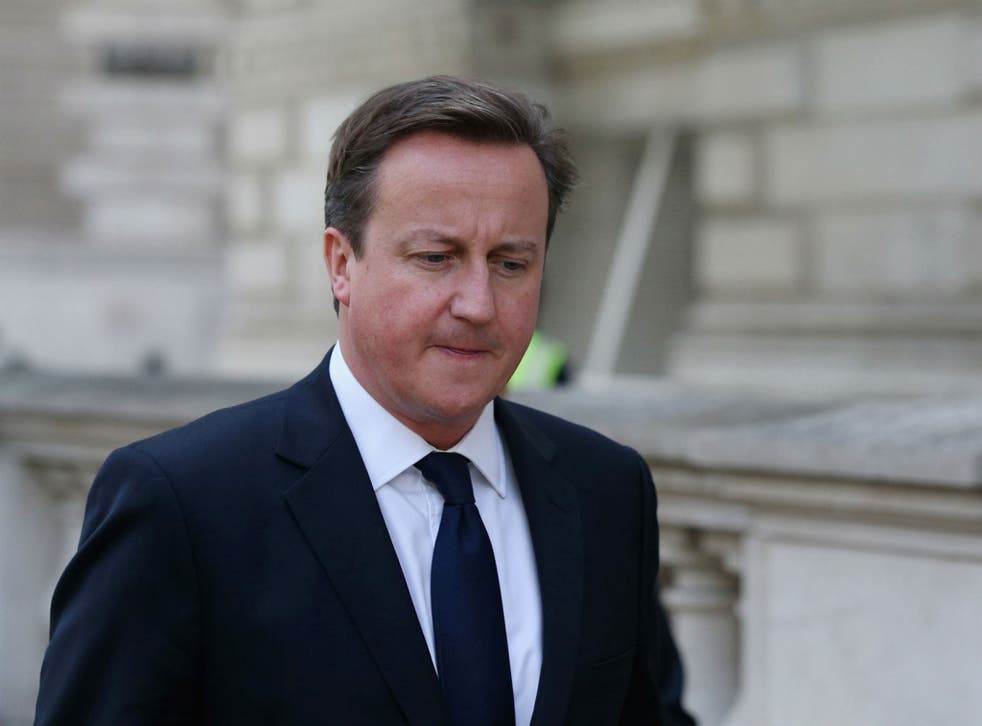 David Cameron's staff have been accused of "absolutely obsessive" control of his image by a regional newspaper editor.
Simon O'Neill, the editor of the Oxford Mail, alleges staff were told they would not be allowed to publish images of Mr Cameron opening a charity café in Whitney on Friday, which they had been invited to cover by the PM's constituency office, until the photographs had been approved by Number 10 staff.
Mr O'Neill claims that his staff felt "bewildered and insulted" by Mr Cameron's staff after a series of interventions over the publication of images of the Prime Minister.
The newspaper later ignored the alleged request and published images of Mr Cameron in their Saturday spread.
Mr O'Neill claims it is the latest in a series of incidences that have seen the PM's image staff managed to a "ludicrous" degree.
"There is an absolutely obsessive Number 10 control of Cameron and his image, and everything he says and does is stage-managed to a ludicrous degree," he told Hold the Front Page.
Mr O'Neill says it is particularly ridiculous given that the stories covered are "good news" pieces.
"We've had problems for some time now and staff are bewildered and they feel insulted by it because they're just trying to do their job," he continued.
During the general election, Mr Cameron and the Conservative party were criticised for their treatment of local newspapers, after reporters and photographers complained that they lacked access to candidates.
A spokesperson for Number 10 Downing Street denied the Oxford Mail's claims, telling The Independent that it was "categorically untrue" that they had requested approval of the images.
Join our new commenting forum
Join thought-provoking conversations, follow other Independent readers and see their replies