Defra considering labelling British food to pinpoint its source
For purchased meat, we could see 'Born, Raised and Slaughtered in Wales' – or Scotland, England or Northern Ireland – on packaging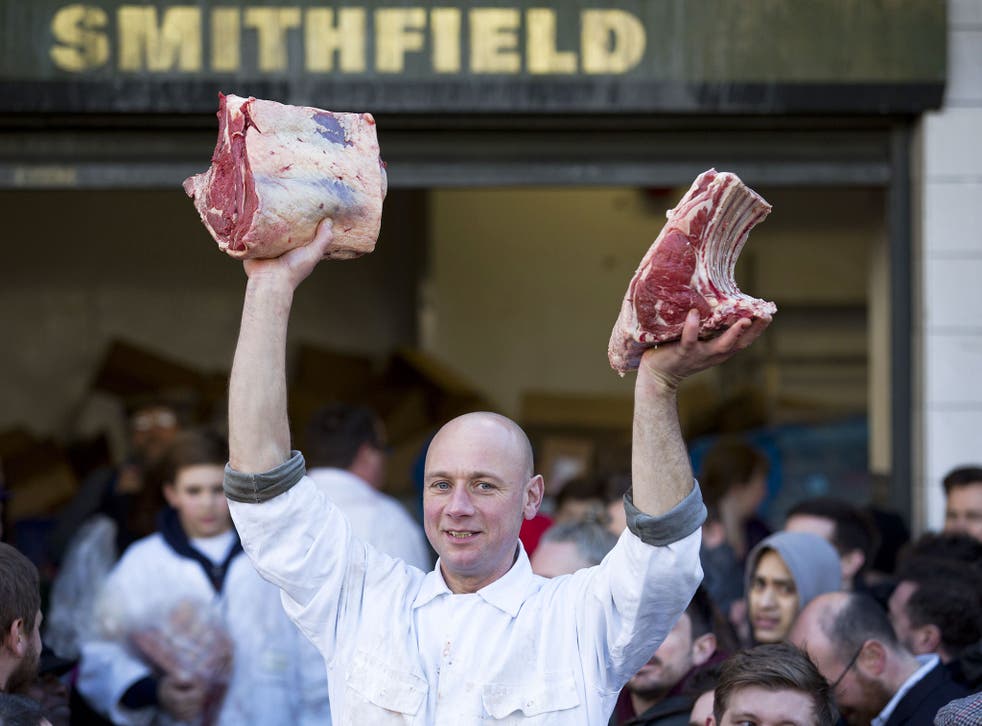 British meat would show more detailed labelling under proposals being discussed by the Government.
At the moment, all UK-produced meat is labelled "Born, Raised and Slaughtered in Britain", but government officials have been in discussions with the food industry over whether to state which part of the UK the meat was produced.
This means we could see "Born, Raised and Slaughtered in Wales" – or Scotland, England or Northern Ireland – on packaging. Labelling of dairy products, such as cheese and butter, with the information "Made from British milk" is also under consideration.
Speaking to the Independent on Sunday at a European Commission (EC) conference, held in the opening week of Expo Milan, Stephen Pugh, head of food labelling at the Department for Environment, Food & Rural Affairs, said: "We want to see voluntary labelling of dairy products."
Alcoholic drinks should have similar nutritional information as non-alcoholic drinks, he said: "It's a public health issue. People are not aware of the number of calories they intake when they drink alcohol."
Eric Marin, deputy head of the EC's food fraud unit, said that the framework to tackle fraud put in place in Europe following the horsemeat scandal "has to be delivered at the international level" if we are to limit incidents, such as the recent contamination of spices with nuts that led to the recall of ground cumin in the UK and Canada.
"We live in a globalised world," he said. "This is the internationalisation of food. More and more we will have this widescale fraud over the world. We have to be vigilant and exchange information."
Spices were a "high-risk sector" because they are expensive and very easy to contaminate, he said.
Ladislav Miko, acting director general for the EC's health and consumer unit, opened the conference with the warning that "one of the biggest threats in the world today" is resistance to antibiotics due to overuse. About 25,000 people are estimated to die every year due to resistance to antibiotics.
Earlier, the conference hosted a debate about the controversial use of genetically modified organisms (GMOs) in Europe. While only one GM crop is cultivated in Europe their use in animal feed is widespread. In 2013, the EU imported 32m tons of soybean to feed livestock, 90 per cent of which was GM protein.
Top 10 restaurants in the UK from Yelp

Show all 10
Lots of flavours
Whether you fancy a top chef coming to cook at your house, or writing a restaurant review for The Independent on Sunday, now's your chance to bid for an exciting, money-can't-usually-buy food experience.
The charity Action Against Hunger, which works to end child malnutrition around the world, is holding its third annual week-long Auction Against Hunger from 14 May and there are 30 prizes.
Aspiring restaurant reviewers will also be able to bid online for the opportunity to join Lisa Markwell, the editor of this paper, for a meal at a London restaurant. The winner will get to sample the menu, then write a review that will be published in the IoS.
You can place your bids online from midday on Thursday 14 May by going to hotdinners.com/auctionagainsthunger.
Join our new commenting forum
Join thought-provoking conversations, follow other Independent readers and see their replies