Judas Iscariot was misunderstood, claim Church of England clerics
'What Judas did is not OK but I think he holds up a very important mirror to our own human condition' - Rev. Kate Bottley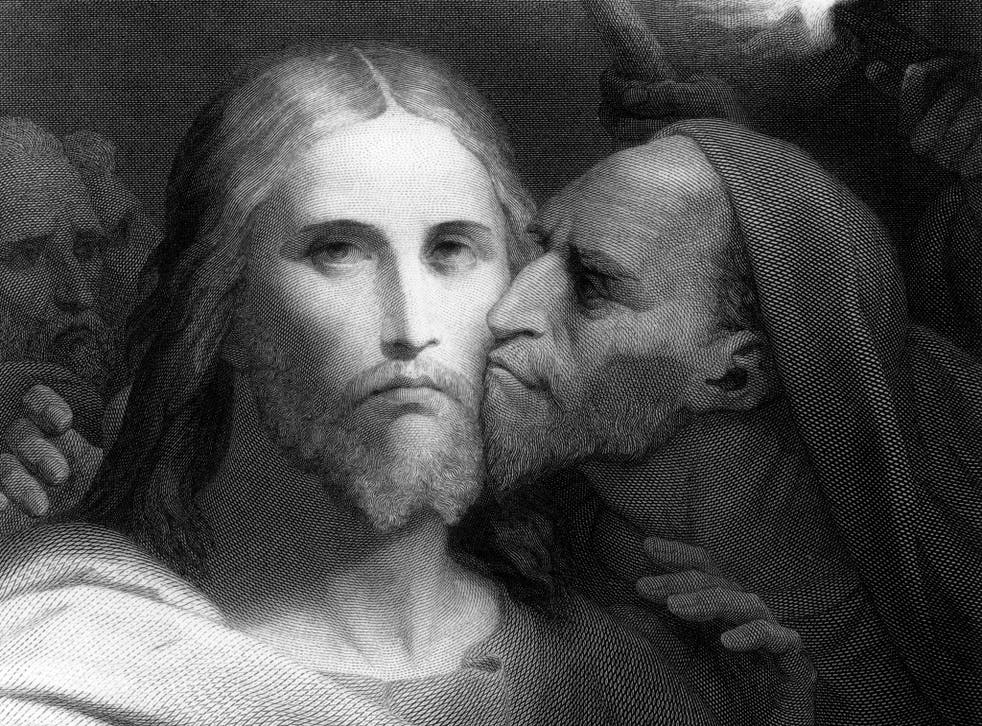 Judas Iscariot was misunderstood, let down by Jesus, and probably just a little bit messed up.
That's according to prominent figures of the Church of England, who have argued the character of the much-maligned disciple needs re-evaluatng.
Judas betrayed Jesus by identifying him to Roman soldiers with a public kiss in return for 30 pieces of silver.
Canonically, Judas then kills himself by hanging from a tree.
Rev. Kate Bottley, better kown for her appearances on Googlebox, has investigated his life and legacy for an upcoming BBC documentary.
She said: "This is not to say 'Oh Judas, he's all right really', what we are saying is perhaps there is something else to this character than that kiss and that betrayal.
"I don't think any of the other disciples were whiter than white – we just probably didn't hear about it because they were all human and we are all a bit messed up."
She added: "Up until that moment of betrayal, Judas seems no better or worse than any of the other disciples.
"But he has been defined by the worst thing he did.
"What Judas did is not OK, but I think he holds up a very important mirror to our own human condition."
According to the Bishop of Leeds, the Rt. Rev. Nick Baines, Judas was a determined revolutionary who had hoped to force Jesus to instigate a popular uprising against Roman rule in Palestine.
Speaking to the Radio Times, he said: "I feel a bit sorry for Judas.
"He's not just another one of those characters in the well-known story of the crucifixion of Jesus; rather, he has gone down in history as the ultimate traitor, the cheap and nasty greed-merchant who sells his friend and his soul for a few quid.
"Well, it's a bit more complicated than that.
"Judas had invested himself in the revolutionary leadership of Jesus of Nazareth … only to find himself let down.
"Trying to force the hand of the Messiah didn't work and, instead of provoking the ultimate uprising against Roman rule, the glorious leader simply let himself get nailed without resistance.
"No wonder Judas got upset."
In The Footsteps Of Judas will be shown on BBC One at 9am on Friday March 25.
Join our new commenting forum
Join thought-provoking conversations, follow other Independent readers and see their replies