All UK dogs must now be microchipped as new laws come into force
More than a million dogs in the UK are yet to be microchipped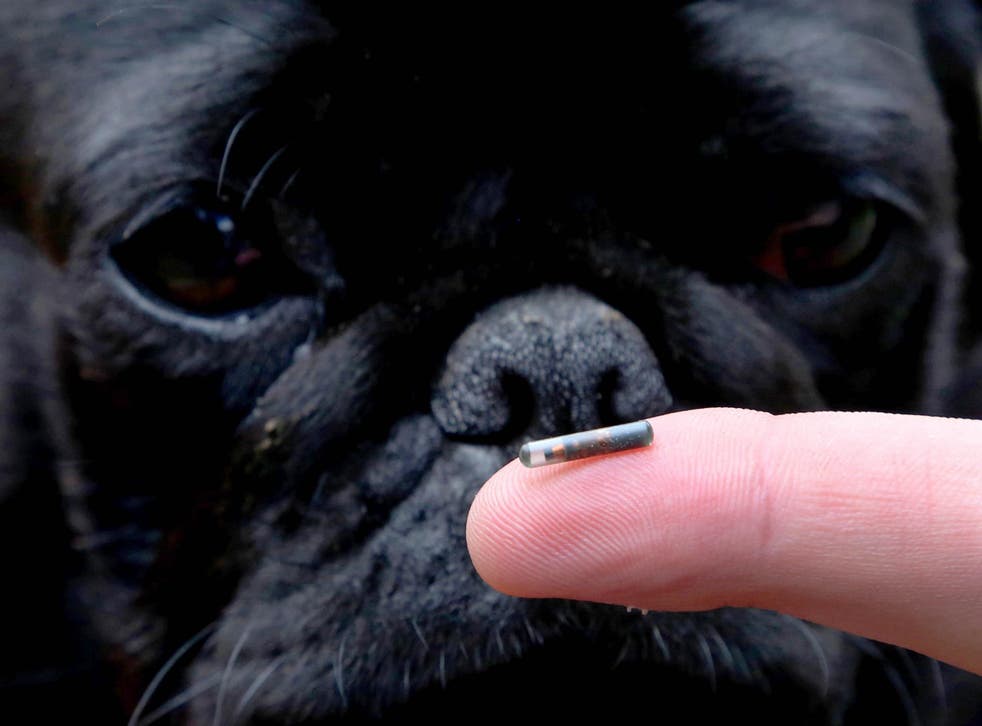 A new law has come into force requiring all dog owners to microchip their pets or face a fine of up to £500.
Every pet dog in the UK must be microchipped by the time it is eight weeks old, otherwise its owner could be face prosecution by their council.
It is hoped the measure will help combat the illegal dog trade, as well as reducing the number of strays. Northern Ireland, which has already made microchipping compulsory, has seen lower numbers of stray, lost and abandoned dogs.
More than a million dogs in the UK are not microchipped, it is estimated, representing around one eighth of all British dogs.
Owners will be given 21 days to act if a local authority discovers a dog without a microchip.
The microchip used is approximately the size of a grain of rice, inserted under the loose skin on the back of the dog's neck and gives the pet a unique 15-digit code.
If a local authority or shelter picks up a dog after it has been stolen or become lost, the microchip can be scanned and matched to their owner's contact details.
Owners are required to update the microchip if their contact details change, and the government says people buying a new pet should ask for proof it has been chipped.
George Eustice, the minister for animal welfare, said: "We are a nation of dog lovers and we want to make sure they stay safe.
"Microchipping our dogs will not only reunite people with their lost or stolen pets, but also help to tackle the growing problem of strays roaming the streets, and relieve the burden placed on animal charities and local authorities," he said.
"Microchipping is vital for good dog welfare and a simple solution for responsible pet owners to provide peace of mind and ensure your much-loved dog can be traced."
Popular dog breeds then and now

Show all 10
According to the Dogs Trust, 28 per cent of lost dogs were reunited with owners in 2015 thanks to their microchips.
Councillor Simon Blackburn, chair of the Local Government Association (LGA)'s Safer and Stronger Communities Board, said the new law would free up public money spent looking after strays.
He said: "Councils will of course take a proportionate approach to enforcing the new law, but owners can help by ensuring they get their dogs chipped as soon as possible.
"The new microchipping law will improve animal welfare by helping councils return even more stray dogs to their owners while reducing the huge cost to the public purse and the number of owners paying mounting fees for unplanned stays in kennels."
Join our new commenting forum
Join thought-provoking conversations, follow other Independent readers and see their replies