Thousands of non-British women who have experienced domestic abuse in UK refused help
Exclusive: 'When I decided to report it to the police and spoke to a social worker, I was told that I could not get accommodation for me and my daughter, so all I could do was stay in the house with him,' says domestic abuse victim with EU family permit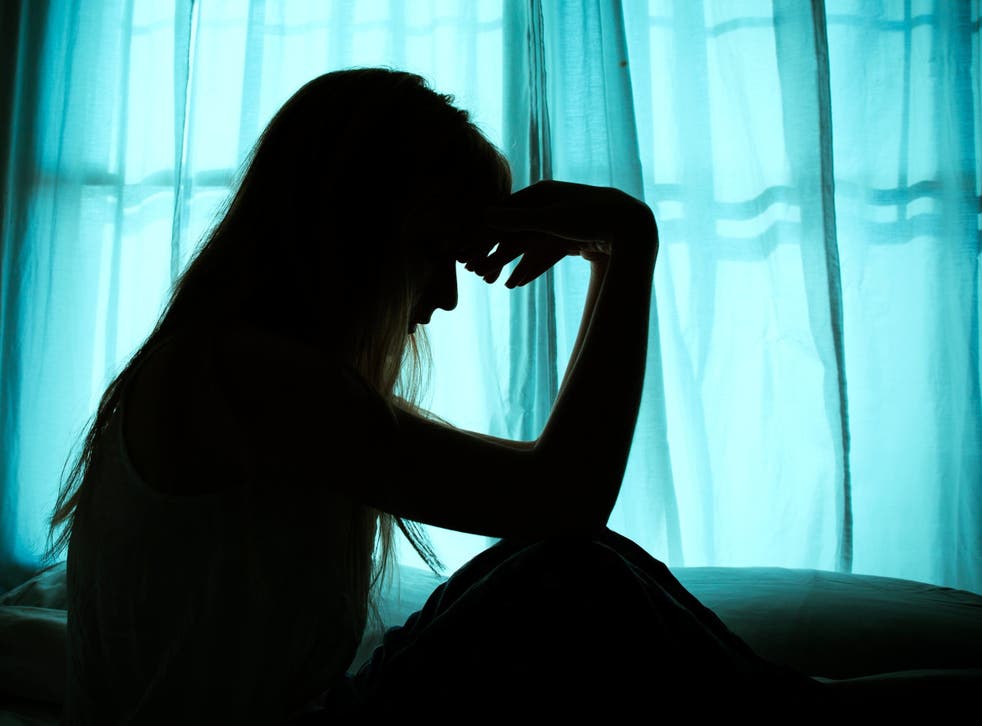 Thousands of non-British women who have experienced domestic abuse in the UK are being refused help by authorities, The Independent can reveal.
Campaigners say these women, many of whom are from the European Union, are being blocked from entering refuges, pushed into homelessness and driven back into the arms of abusive partners.
Figures from Women's Aid show a third of 2,531 women who contacted domestic abuse services in 2017-18 did not have access to public funds – meaning they are denied support to leave their partners and refused refuge space.
But experts say these figures represent the "tip of the iceberg" and there are far more women who have endured domestic violence being denied support.
Amnesty International UK say there are likely to have been thousands of women affected and the current system is failing migrant women by letting them "slip through the cracks".
UK news in pictures

Show all 50
Karla McLaren, the organisation's government and political relations manager, said: "These findings are shocking but likely just scratch the surface of the problem. Many women in the most vulnerable situations – those with insecure immigration status or too fearful or unable to seek help – are unable to access refuges, are afraid to report to the police and are barred from accessing the financial help they need to escape abuse."
MPs have hit out at the landmark draft domestic abuse bill for failing to protect migrant women – with campaigners warning perpetrators are using their immigration status as a "weapon to abuse" them, and many abused women are not seeking help due to fear of deportation.
Illary Valenzuela-Oblitas, of the Latin American Women's Rights Service (Lawrs), said they have encountered 400 women who have experienced domestic abuse in the UK in the past 10 months, and added that 110 of these women were black ethnic minorities who were either EU nationals or who had EU family permits.
She said: "There are thousands of women who are in precarious positions who are not reaching the services in the first place. The Home Office tell us that if you have no access to public funds or insecure immigration status that overrides your right to safety.
"Women with no access to public funds are becoming homeless and destitute – even if they have children. They might go to social services but they could have their children taken away. Social services are calling immigration officials to be in the same room while they are interviewed about domestic abuse. Austerity and hostile environments disregard the lives of migrant women."
She noted that under section 17 of the Children Act 1989, public authorities have a legal obligation to secure the welfare of children and their families to access safe and adequate accommodation, especially in situations of domestic abuse. But she said migrant women and their children are "continuously being denied this right and told to 'consider leaving the country or face homelessness'".
The campaigner said she had come across many women from Spain, Italy and Portugal who were being denied support despite experiencing domestic violence. Migrants who do not have access to public funds are not able to access support like benefits or social housing – with domestic abuse provision included under this.
Ms Valenzuela-Oblitas said women were often denied access to public funds for "arbitrary reasons" – with those who have tourist, student and dependency visas most vulnerable to being refused access.
"If migrant women with EU passports are being denied access to refuges and vital support, one can only imagine how these discriminatory rules put migrant women with more precarious visas at higher risk of multiple and repeated forms of abuse," she added.
A woman, who has an EU family permit and asked to remain anonymous, said: "He knew I wanted to leave his emotional abuse but I had nowhere to stay, no friends' sofa and a daughter with me to take care of.
"I felt manipulated by him, so for many years I had to put up with it and shut up. He threatened me, calling me 'illegal' every time I wanted to leave the house."
She said he called the Home Office to tell them we were no longer together and she received a letter from them saying she would be deported.
The woman, who was helped by Lawrs, added: "When I decided to report it to the police and spoke to a social worker, I was told that I could not get accommodation for me and my daughter, so all I could do was stay in the house with him. All I wanted is for my daughter to have a better life. I know that migrant women like me feel the same – we only want to start a new life feeling safe."
While guidance is already in place for police forces to support domestic violence victims, they often share data with the Home Office. As a result, the victims can be treated as suspects by immigration officials. The government suggests some victims of domestic abuse "may be best served by returning to their country of origin and, where it is available, to the support of their family and friends".
Nicki Norman, acting co-chief executive at Women's Aid, said: "We want to see the domestic abuse bill ensure that every survivor, regardless of her immigration status, can access the protections and support she needs to rebuild her life free from fear and abuse."
Pragna Patel, director of Southall Black Sisters, said: "'Hostile' laws and policies on immigration continue to trap migrant women in cycles of abuse, exploitation and destitution. Freedom from violence and torture is a basic human right, it cannot be dependent on status. We call on the government to do the right thing and match its rhetoric on violence against women with the reality."
Join our new commenting forum
Join thought-provoking conversations, follow other Independent readers and see their replies