Domino's branch caught buying Aldi wedges for 59p and selling for £3.49 per portion
A staff member was spotted buying the wedges from a branch in Linlithgow, West Lothian
Heather Saul
Wednesday 02 July 2014 12:44 Comments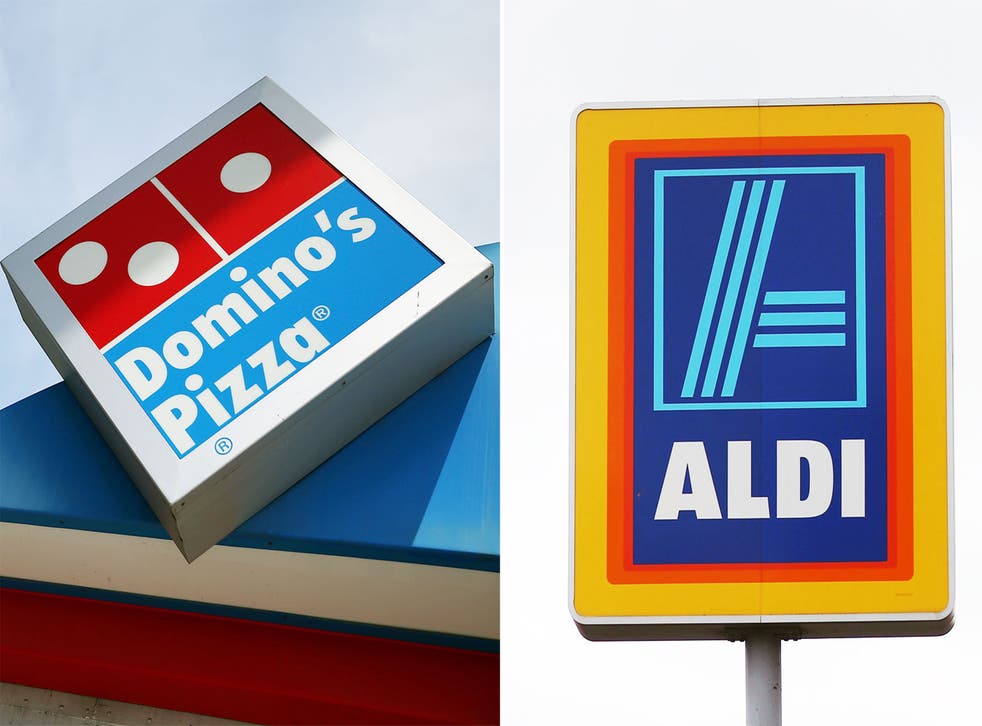 The Domino's Pizza chain has defended its food standards after a member of staff was seen purchasing bags of 59p wedges from Aldi to sell in one of their branches for £3.49 per portion.
An employee from a branch in Linlithgow, West Lothian, was seen buying the items in his uniform at a nearby Aldi supermarket.
The customer who witnessed the purchase and took a picture of the transaction told The Daily Record: "I am a regular customer of Domino's Pizza and was surprised to see a staff member buying potato wedges from Aldi.
"I had a bit of a chuckle – but it's really cheeky flogging Aldi products as their own."
Staff initially claimed the wedges were for their own use, according to the paper, but later admitted they had run out of their own brand of wedges, blaming the shortage on "big sporting events being in full swing".
A spokesman for Domino's told The Independent: "Very occasionally stores are in an unfortunate situation where some products may run out.
"Domino's Pizza has extremely rigorous food standards for all of their products in order to maintain the high level of quality that customers expect.
"Our franchisees agree to purchase the product from approved suppliers and we do not advocate this as a solution. We have spoken to the store to ensure ordering has been adjusted to fully cover this busy period and that our customers get Domino's wedges."
Register for free to continue reading
Registration is a free and easy way to support our truly independent journalism
By registering, you will also enjoy limited access to Premium articles, exclusive newsletters, commenting, and virtual events with our leading journalists
Already have an account? sign in
Join our new commenting forum
Join thought-provoking conversations, follow other Independent readers and see their replies