Driver avoids impounding by reversing car from a parking enforcement tow truck
The unknown motorist storms into the car in Waltham Forest, east London, and backs it off into the street below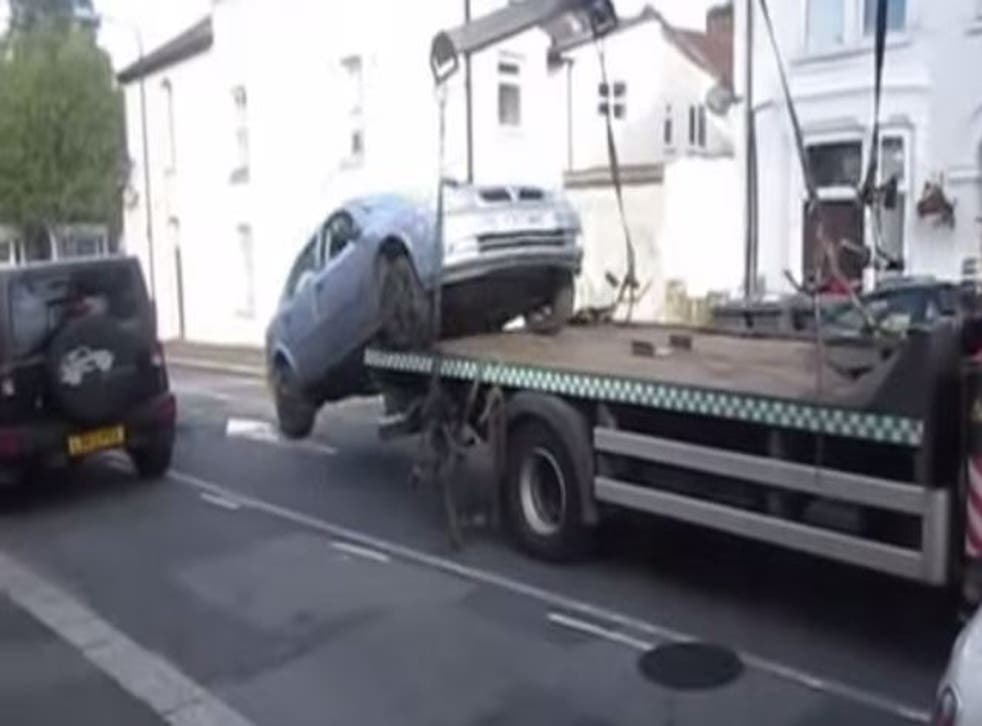 A man who angrily reversed a car off a tow truck – astonishingly without writing the thing off – has been criticised by a council for his "extremely dangerous" manoeuvre.
The driver tried to remove the silver Vauxhall Astra from the grip of a parking enforcement firm, by starting the engine of the car and simply reversing it off the back of the truck as it hadn't yet been secured.
See the video below
In the footage, he can be seen storming up to the vehicle, which had been parked illegally on a street in Waltham Forest, east London, before driving it off in an effort that appears to have succeeded as the car simply bounces back into action.
Waltham Forest Councillor Clyde Loakes said: "The man had an utter disregard for anyone on the street and what he did was extremely dangerous."
"You can see kids and other members of the public milling around in the foreground of the video and thank goodness none of them were in the immediate vicinity or he could have killed someone."
The incident happened at roughly 8am on 29 August on Hazelwood Road in Walthamstow and was captured on film by parking enforcement officers.
It was reported to police, with four officers attending the scene, however police are no longer involved as it is considered a civil matter.
According to the Daily Telegraph, neither the motorist nor the car has yet been traced as it is thought that the car is not registered to the person seen driving it.
"When you see the video you can't help being shocked by his actions," Mr Loakes added.
Join our new commenting forum
Join thought-provoking conversations, follow other Independent readers and see their replies