London woman dies in possibly the first drone-related accidental death
Scotland Yard said officers were investigating reports of a drone being flown near Wandsworth Prison when the crash occurred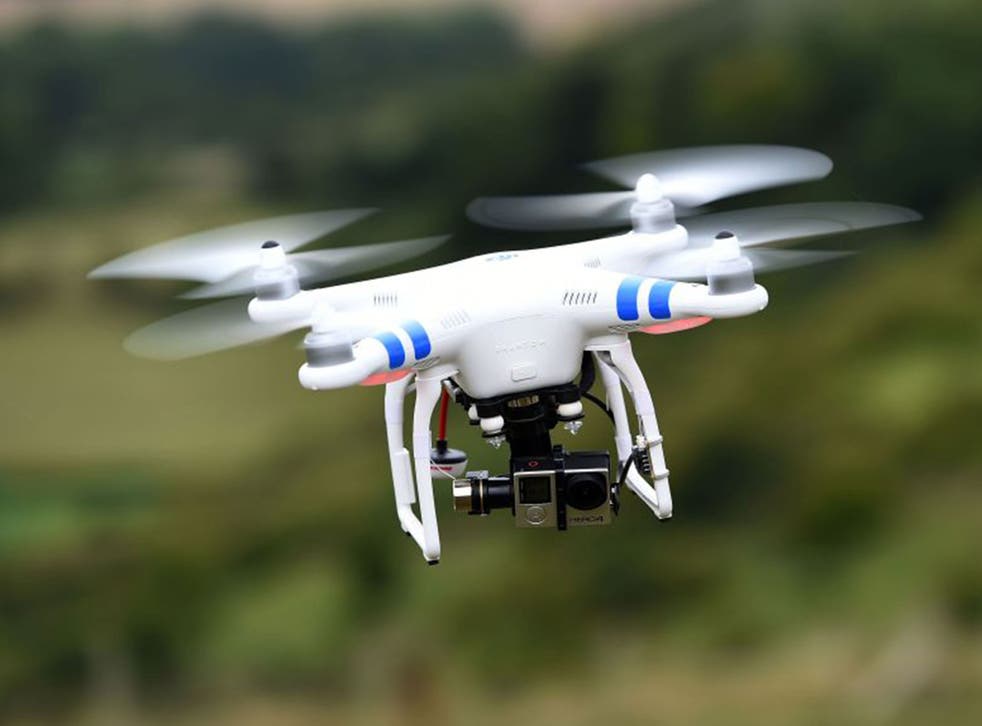 A young woman died in a car crash Tuesday after her vehicle was followed by police investigating reports of a drone being flown near Wandsworth Prison in London.
The incident may be the first fatality linked to the non-military use of drones.
Scotland Yard said police were called to a road near the jail just after 3am Tuesday morning, to investigate reports of a drone being flown near the prison grounds.
In a statement, Scotland Yard said: "Officers arrived and a car was seen to leave the scene. Officers followed the vehicle and at 3.10am it was seen to have been involved in a collision in Ashcombe Street at the junction of Wandsworth Bridge Road."
"At this stage, it is believed no other vehicle was involved the collision. The London Ambulance Service and London Fire Brigade attended.
"One occupant of the car, a woman in her 20s, was pronounced dead at the scene."
Police said the driver of the car, a man thought to be in his 20s, is now in critical condition in a west London hospital.
The accident comes a day after The Independent reported that police are having to investigate a fourfold rise in the number of reports of suspicious activity involving shop-bought drones.
Everything you need to know to fly domestic drones legally
It also follows incidents of drones being used to smuggle contraband including so-called 'legal high' drugs to prison inmates.
It is not yet known, however, why the drone was being flown, and its presence near the prison may have been coincidental. No arrests have been made following the incident, which is now being investigated by the Independent Police Complaints Commission (IPCC).
Scotland Yard said in its statement: "Police are in the process of informing next-of-kin. Formal identification awaits.
"A post-mortem examination will be scheduled in due course.
"The Met's Directorate of Professional Standards and the Independent Police Complaints Commission were informed.
"The IPCC is carrying out an independent investigation."
Artists in Pakistan target drones with giant posters of child victims

Show all 5
Although the incident may be the first fatality linked to the non-military use of drones, the unmanned aerial vehicles have previously been involved in accidents leading to serious injury.
Last November Oscar Webb, an 18-month-old toddler from Stourport-on-Severn, Worcester, reportedly had his eyeball sliced in half by the propeller of an out-of-control drone.
In April a British Airways passenger jet was hit by what was suspected to have been a drone as it flew in to land at Heathrow Airport.
Flight BA727 from Geneva landed safely with no injuries to the 132 passengers and five crew, but Chief Superintendent Martin Hendy, of the Metropolitan Police's aviation policing command, said the incident showed "the very real dangers of reckless, and sometimes malicious use of drones".
The death toll from the military use of drones now runs into the thousands.
In July, the US government said that in 473 military airstrikes between 2009 and 31 December 2015, most of them involving drones, 2,372 to 2,581 terrorist "combatants were killed.
The US government said between 64 and 116 civilians were killed in the same period – a tally that was immediately criticised as an underestimate.
The Bureau of Investigative Journalism in London, which tracks attacks by US drones, estimates that a maximum of 633 civilian lives have been lost in Pakistan alone since 2009.