'Dumping grounds for the poor': High levels of unemployment, drug addiction and teenage pregnancy leave British seaside towns locked in culture of 'poverty attracting poverty'
Britain now spends almost £2 billion-a-year on welfare payments in once-thriving seaside towns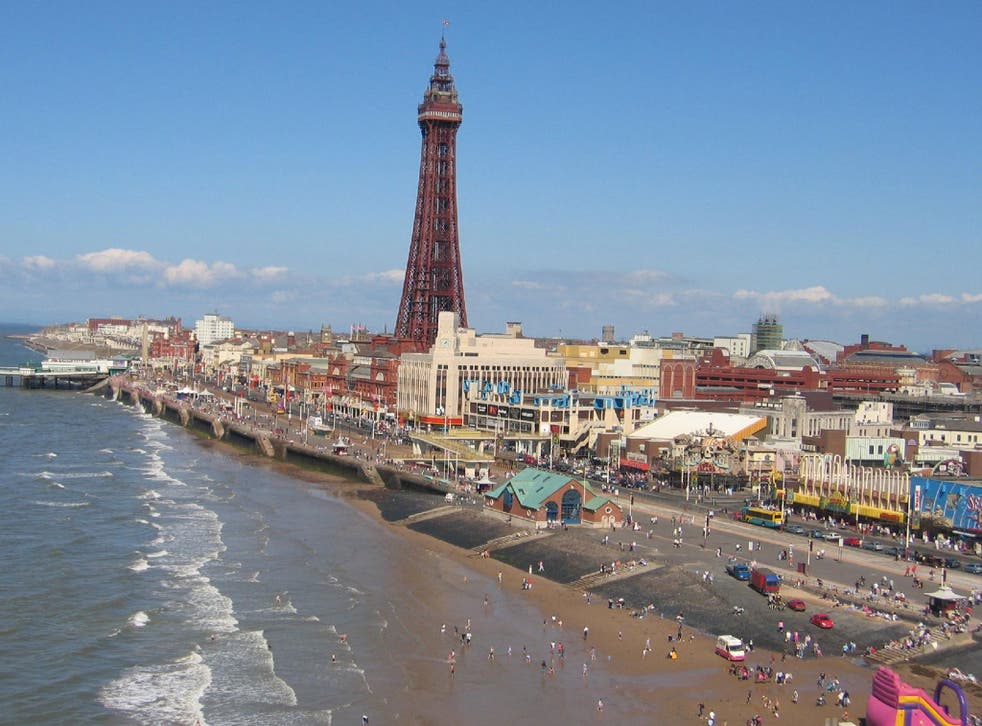 Seaside towns around Britain have become "dumping grounds" for the poor and vulnerable, leading to high levels of unemployment, drug addiction and other social problems, according to new report.
Britain is now spending almost £2 billion-a-year on welfare payments to people of working age who live in once-thriving seaside towns, leading to a culture of "poverty attracting poverty", according to the Centre for Social Justice think tank.
With holiday-makers deserting British beach resorts in favour of overseas breaks, some seaside towns are suffering "severe social breakdown", with high levels of school failure, teenage pregnancy, lone parenting, and worklessness.
In turn, the cost of living in these towns is being driven down as wealthier residents leave and those on low incomes are attracted into the area. Councils in wealthier areas also see the deprived seaside towns as a low-cost option for placing vulnerable people, like children in care.
Of the 20 neighbourhoods across the UK with the highest levels of out-of-work benefits, seven are in coastal towns that once attracted millions of holiday-makers, said the CSJ report.
The report, entitled Turning the Tide, called for action to revive the fortunes of seaside towns like Rhyl in North Wales, Margate in Kent, Clacton-on-Sea in Essex, Great Yarmouth in Norfolk and Blackpool in Lancashire.
In one part of Rhyl, two-thirds of working-age people are dependent on out-of-work benefits, while 41 per cent of adults in Clacton have no qualifications, said the report.
Of the 10 wards in England and Wales with the highest rates of teenage pregnancy, four are in seaside towns - the highest rate is in Great Yarmouth - said the report. In some neighborhoods, more than 40 per cent of families with children are fatherless. Blackpool local authority has the highest rate of children in care in the whole of England - 150 per 10,000 population - far exceeding the English average of 59.
The report said: "Whilst each town has its own particular problems, a recurring theme has been that of poverty attracting poverty. As employment has dried up, so house prices have fallen and so less economically-active people - such as single-parent families and pensioners - have moved in, seeking cheaper accommodation and living costs.
"Similarly, vulnerable people - such as children in care and ex-offenders - have been moved in as authorities take advantage of low-cost housing as large properties have been chopped into HMOs. Many parts of these towns have become dumping grounds, further depressing the desirability of such areas and so perpetuating the cycle."
CSJ director Christian Guy said: "Living standards in some of the UK's best-known coastal towns have declined beyond recognition and locals are now bearing the brunt of severe levels of social breakdown.
"We have found inspiring local people, services and charities working hard to turn things around, but they are struggling to do this alone.
"Some of these areas have been left behind. We must ramp up efforts to revive Britain's coastal towns, not just for visitors but for the people who live there."
The CSJ recommended measures to improve skills in seaside towns and devolve greater powers to local level.
Additional reporting by Press Association
Join our new commenting forum
Join thought-provoking conversations, follow other Independent readers and see their replies