DVLA reveals list of banned number plates – censoring combinations including OM63 WTF, SL14 AGS and BU63 GER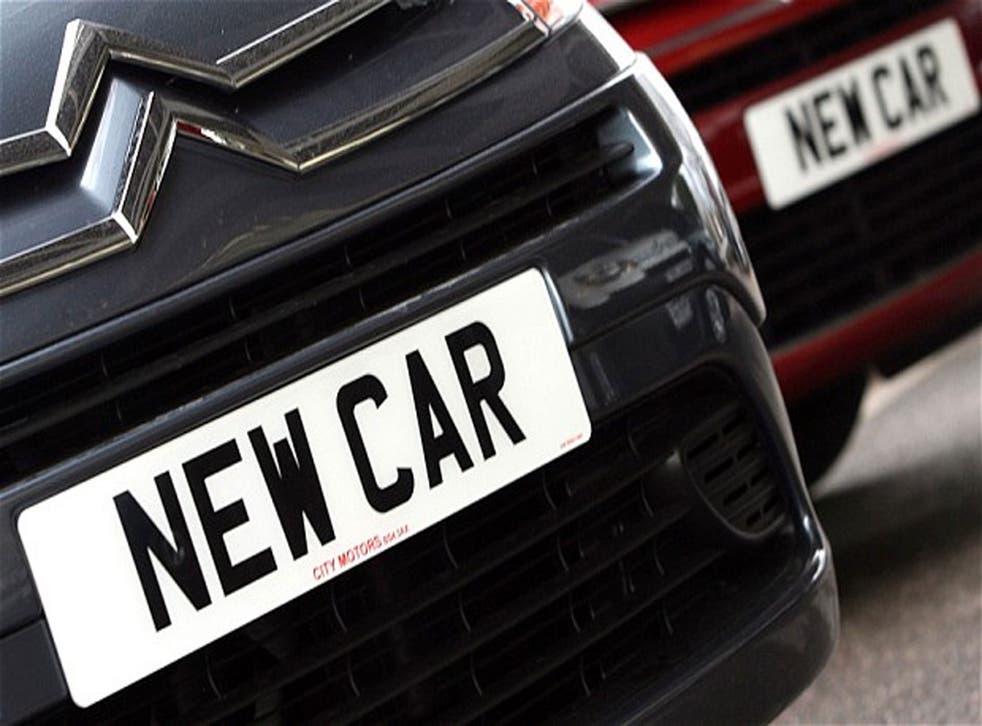 The DVLA has revealed a list of personalised licence plates it has banned for being in 'poor taste' – barring drivers from taking to the road in a vehicle adorned with plates spelling out rude words or controversial statements.
Staff sorted through thousands of possible combinations from the most recent '63' plate to come up with the list. The resulting troublesome combinations will be banned from March next year, when the DVLA's '14' plates come into use.
Personalised plates beginning with the letters PR, SH and SL have proved the most problematic for the '14' plates, with variants including PR14 CCK, SH14 TTY, SL14 AGS, SK14 NKY and SP14 STK among the first to be barred.
The fact the number "14" in the new plate can be made to look like the letters "I", "A" or "H" is the root of the problem as a large number of potentially controversial terms or phrases feature these letters.
Other '14' plates that will be blocked before ever coming in to use include, J14 HAD, TR14 DDS, AL14 LAH, CR14 PLE and BU14 SHT.
The DVLA has taken the opportunity to take a look back at plates from the current "63" registration period, which began in September. The numbers 6 and 3 can, of course, be made to look like a "G" and "B", which also opens up the potential for offensive combinations.
Among the "63" plates to be banned by the DVLA in March are: FA63 HAG, HU63 NOB, BU63 GER, FA63 GTT, and NO63 END.
Other barred combinations include PU63 RTY, OR63 ASM, , OR63 YYY, SO63 OMY, LU63 FER and a large number of plates beginning VA63.
A DVLA Spokesperson said: "The vast majority of registration numbers are made available but we have a responsibility to ensure that the combinations used do not cause offence.
"We try to identify combinations that may cause offence and having considered the appropriateness of these registration numbers we have withdrawn them as they could cause offence or embarrassment on the grounds of political or racial sensitivities or are in poor taste".
Join our new commenting forum
Join thought-provoking conversations, follow other Independent readers and see their replies