A&E, cancer and maternity units facing widespread closure as part of NHS 'modernisation' plans
Dozens of England's 163 acute hospitals will have vital services, such as cancer, trauma and stroke care, axed under the new initiative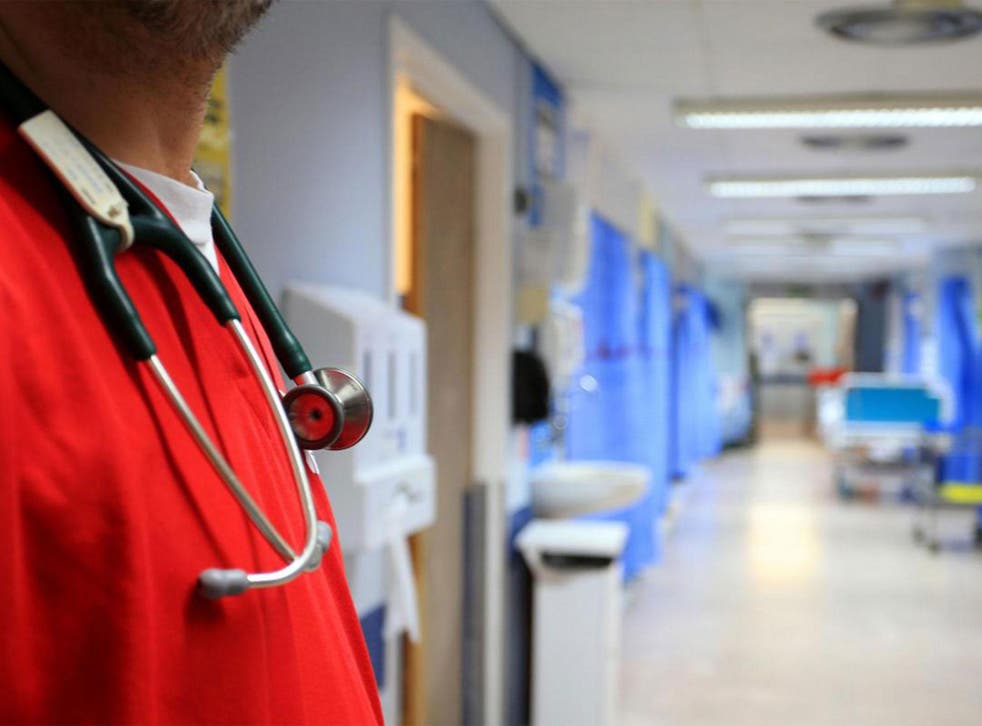 Local hospitals risk losing thousands of beds as part of new NHS plans to centralise key services across England.
Pregnant women could face travelling long distances to their nearest maternity ward and a number of A&E units are set to be downgraded or closed, according to The Guardian, which conducted analyses of 24 NHS regional plans.
However, the plans have been met with growing opposition from campaign groups, councillors and some MPs, who are concerned of the potential impact on access to urgent care.
Of England's 163 acute hospitals, dozens are now set to have vital services, such as cancer, trauma and stroke care, axed under the plans.
The plans will aim to rationalise and manage services more effectively, as part of increasing efforts to streamline budgets to help save the NHS £22bn by 2020 as agreed under the current Parliament.
The initiative will hope to improve patient care and tackle the chronic understaffing suffered by the NHS.
Clinical leaders, including Professor Sir Bruce Keogh, NHS medical director, believe centralising some services would benefit patients as doctors would see more of the same cases and gain expertise in treating them.
However, campaigners from We Need West Cumberland Hospital Group in Cumbria, who are fighting the hospital's A&E unit being downgraded, believe the new plans put patients' lives at risk.
"Centralisation of services won't work in Cumbria," Annette Robson, a campaigner from the group told the Guardian.
"We are not asking for specialist services. We are asking for basic provision of a 24/7 A&E and a consultant-led maternity unit in Whitehaven.
"If they go, there is no doubt that lives, including those of mothers and babies, will be lost on the 40-plus mile journey to Carlisle from Whitehaven."
While many of the plans don't explicitly detail their implications, those that do cite extensive cuts to beds across acute district general hospitals, including 535 in Derbyshire and 400 each in Devon and West Yorkshire, and 30 per cent of hospital beds in Bristol, North Somerset and South Gloucestershire.
South-west London will also be affected by the plans which make clear five acute hospitals – St George's, Kingston, Croydon, Epsom and St Heliers – can no longer be sustained.
Health Secretary Jeremy Hunt has backed the plans. However he confirmed that local NHS and council leaders would be taking key implementation decisions.
Conservative MP Dr Daniel Poulter, a former health minister, said he feared any potential for improving quality of patient care could be eclipsed by a drive to make cost savings.
"Given that the NHS is often seen through the prism of hospital services changes and closures in marginal seats, the political consequences of how the plans are being forced to operate will soon be all too apparent," he told The Guardian.
The NHS at 60: has the dream been matched by reality?

Show all 19
However, Professor Chris Ham, chief executive of the King's Fund think tank, said the cuts would allow patients to access a higher standard of care.
"The public may be understandably concerned about travelling further to access A&E care. But in many cases that will be a price worth paying for a higher standard of care, and the same would apply to maternity services. Overall this is a painful process that the NHS has to go through," he said.
An NHS England spokesperson defended the plans as necessary modernisation.
"Our NHS has constantly adapted to improve services for patients, taking advantage of new opportunities and making common sense changes in areas that really matter to patients – making it easier to see a GP, providing more specialist services in people's homes, speeding up cancer diagnosis and offering help faster to people with mental illness," a spokesperson said.
"We are talking about steady incremental improvement, not a big bang, tackling things doctors and nurses have been telling us for years. By continuing to adapt to a changing world, the NHS will be able to secure a better service for future generations".
Join our new commenting forum
Join thought-provoking conversations, follow other Independent readers and see their replies