Ebola outbreak: Britain stages emergency drills as RFA Argus prepares to deploy to Sierra Leone
The eight-hour drill will take place in unknown locations across the country and will include an emergency Cobra meeting chaired by Health Secretary Jeremy Hunt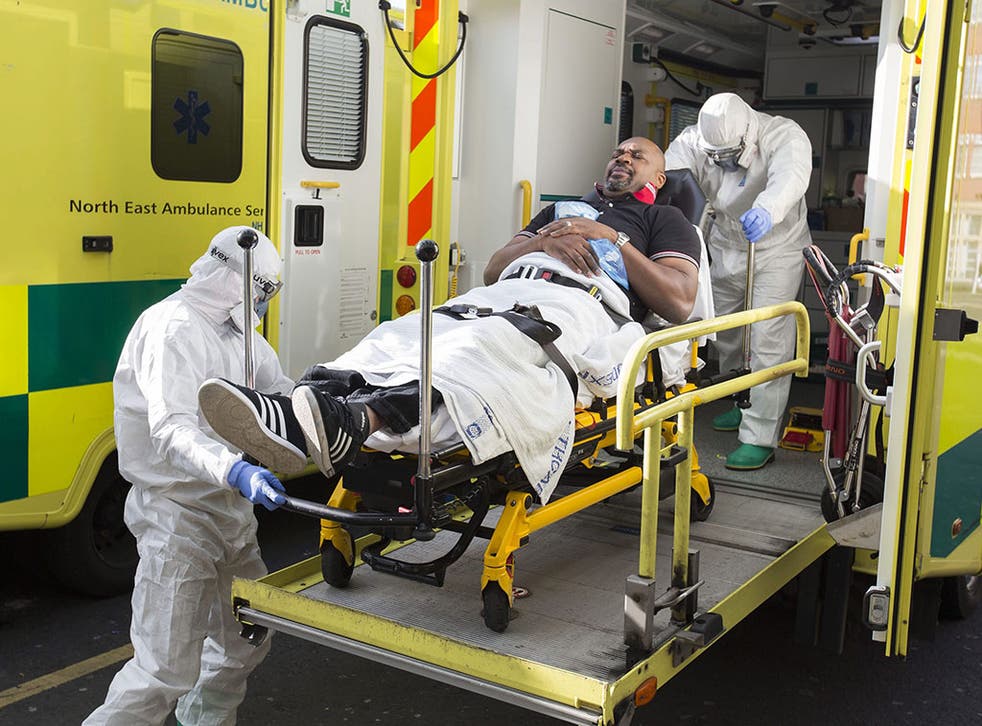 As concerns mount over the possibility on an Ebola outbreak in Europe, Britain is undertaking an eight-hour drill today to test its readiness capabilities, as aid ship RFA Argus arrives in Cornwall ahead of its trip to Sierra Leone.
In preparation for a national emergency, health professionals and government ministers will stage the test in a number of unnamed locations.
This will include a simulated Cobra meeting headed by Health Secretary Jeremy Hunt to "learn any wider resilience lessons" the Department of Health (DoH) says, in addition to actors playing out symptoms of the deadly disease for healthcare workers.
A DoH spokeswoman said: "The public can be assured that we have been planning our response to an Ebola case in the UK for many months now since the outbreak started in West Africa. It is vital that we test these plans in as realistic a situation as possible - with real people.
"It is important to remember that the overall risk to the public in the UK continues to be very low, and the UK has some of the best public health protection systems in the world with well-developed and well-tested systems for managing infectious disease."
In pictures: Ebola virus

Show all 62
Meanwhile, Britain's casualty vessel RFA Argus, which has a fully-equipped 100-bed hospital on board, will be making its way to Sierra Leone to help combat the spread of Ebola as part of the Ministry of Defence's Operation Gritrock.
The ship arrived in Falmouth, Cornwall, today, ready to be loaded and along with 750 military personnel will be posted to west Africa next week.
The MoD is also sending three Merlin helicopters, as well as engineers and aircrew to help facilitate the movement and training of healthcare workers on the ground.
Defence Secretary Michael Fallon said on Thursday: "At the heart of the package is the commitment to provide more than 750 personnel to help with the establishment of Ebola treatment centres and an Ebola training academy."
Britain's emergency drill comes on the same day that five US airports begin screening passengers travelling from the three worst-hit West African nations of Liberia, Guinea and Sierra Leone.
New York's John F Kennedy airport will start the extra measures today, escorting anyone who began their journey or made a stop in one of those three countries, to a quarantined area of the airport of evaluation.
Four other airports will begin the same procedures next week.
Prime Minister David Cameron yesterday defended his decision to do the same at Gatwick airport, Heathrow airport and Eurostar terminals, saying the measures were approved upon "medical advice".
David Mabey, Professor of Communicable Diseases at the London School of Hygiene and Tropical Medicine, has said that screening would be a "complete waste of time".
Additional reporting by agencies
Join our new commenting forum
Join thought-provoking conversations, follow other Independent readers and see their replies