Ebola outbreak: First Briton to contract deadly virus now in London hospital isolation unit
William Pooley will not be treated with experimental drug used on the two Americans who have now recovered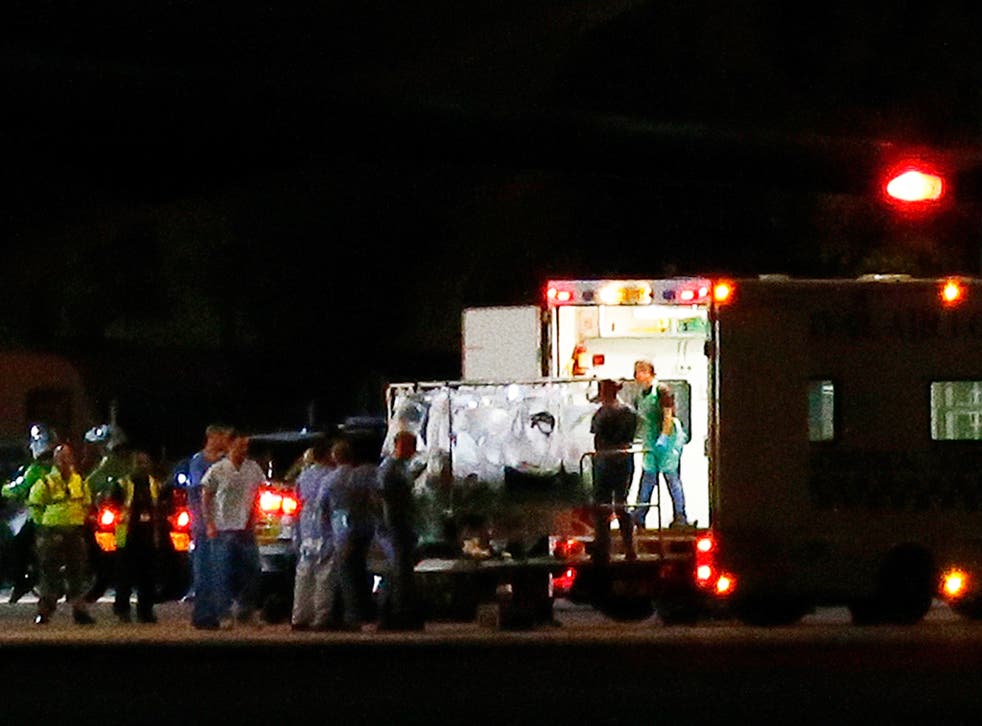 The first British person known to have contracted the deadly Ebola virus has been flown to London and is being treated by doctors.
He has been named as William Pooley, 29, a nurse who had travelled to Sierra Leone as a volunteer to help care for the victims of the Ebola outbreak. He was identified by Dr Robert Garry, an American scientist who worked with him at the Kenema Government Hospital in the south-east of Sierra Leone.
A specially equipped military aircraft flew Mr Pooley from Sierra Leone's main airport in Lungi to the UK on Sunday, landing at the RAF base in Northolt, where he was then transferred under police escort to the Royal Free Hospital in Hampstead, London.
In pictures: Ebola virus

Show all 62
The hospital has Britain's only high-security infectious-disease unit, and Mr Pooley, who is described as "not currently seriously unwell," is being treated in a specialist isolation unit containing a tent made of plastic and rubber that separates the patient from medical staff while ensuring he can be observed.
A ventilation system attached to the unit means the air inside the tent is cleaned before being released into the atmosphere.
The Ebola outbreak has killed nearly 1,500 people since March, when the first reported cases from Guinea spread across the country and borders into Liberia and Sierra Leone. There is no cure for the disease and the current fatality rate is believed to be at 90%.
Despite the recovery of the two American humanitarian workers, who were flown back to the States after contracting Ebola in Liberia, Mr Pooley will not be treated with the same drugs.
The Americans were treated with an experimental drug in hospital in Atlanta. The drug is yet to be tested through full clinical and human trials, and it is not known to what extent the drug treatment contributed to the pair's recovery.
ZMapp, the American manufacturer of the experimental treatment, said the supplies of the drug have been exhausted since the later treatment of three African doctors in Liberia, but the Department of Health said it is attempting to source any remaining doses available.
Professor John Watson, deputy chief medical officer, insisted that "the overall risk to the public in the UK remains very low".
Join our new commenting forum
Join thought-provoking conversations, follow other Independent readers and see their replies