Ebola in UK: Doctor who flew home with sick Scottish nurse sounds alarm over 'disorganised' Heathrow screening
Doctor who flew back with infected nurse says screening process is 'inadequate', while Chief Medical Officer suggests stronger precautions are necessary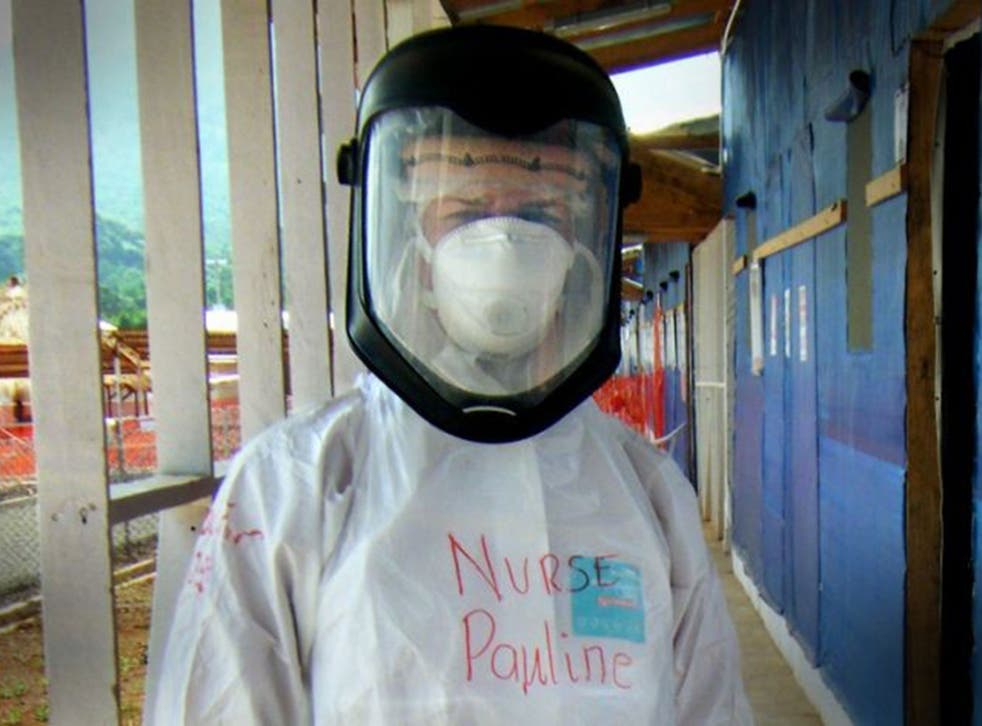 Serious doubts about Britain's screening measures for Ebola have been raised by the revelation that British nurse Pauline Cafferkey was cleared to fly home to Glasgow after telling medics at Heathrow she feared she had symptoms of the disease.
Chief Medical Officer Professor Dame Sally Davies was among those to raise concerns when she questioned whether the measures should be "more precautionary".
Dr Martin Deahl, a doctor who sat next to Nurse Cafferkey on the flight into Britain after five weeks treating Ebola victims in Sierra Leone, described the screening system as "disorganised" and staff as "inadequately prepared".
Public Health England (PHE) said its procedures would be reviewed after it was revealed Ms Cafferkey informed medics on arrival at Heathrow she was worried she had the disease but was then cleared to join a British Airways flight to Glasgow.
While waiting for a connecting flight to Glasgow she raised fears about her condition and was tested a further six times in the space of 30 minutes. She is now being treated in a specialist unit at the Royal Free Hospital in London.
Dame Sally said: "She was cleared to travel because she didn't have Ebola symptoms including a raised temperature. It does raise a question whether we should be more precautionary. The risk of raised temperature when she came back appears to have been very low.
"That's why we look at what we do all the time to see should we have been more precautionary, is it in the public's interest? Is it in the patient's interest?"
She added that she doubted it would "have made much difference" but concerns about the screening deepened as Dr Deahl questioned the effectiveness of Heathrow's screening process.
"We were identified as having come from Sierra Leone and escorted by a Border Agency officer to a suite of rooms just off the arrivals hall," he told Sky News. "We waited to have our so-called health check.
"The rooms were very small, the staff were small in number and seemed inadequately prepared."
Dr Deahl said they were to be given thermometers and a kit to check their temperatures every day for the next three weeks.
However, they ran out of the equipment, "so half of us didn't get that kit", he said. "Mine is supposed to be couriered over today. That bit of it did seem disorganised."
He also questioned Public Health England (PHE) guidance on Ebola.
Health workers who have been in direct contact with patients suffering from the virus are allowed to use public transport to get home from the airport. But they are advised to avoid crowded places for 21 days afterwards.
In response, PHE defended its safety procedures for returning healthcare workers, pointing out that they were similar to those used by other organisations sending volunteers to fight Ebola.
It said it would review the screening system.
In pictures: Ebola virus

Show all 62
"The Scottish patient was on the returning worker scheme and was screened at Heathrow airport on arrival, in line with standard procedures," it said in a statement. "At this point they were assessed as per protocol and cleared to travel home. This process was overseen by a medical consultant.
"Naturally, we are keen to learn whatever we can from the emerging details of this case."
Ms Cafferkey, who volunteered to work for Save the Children at the Ebola Treatment Centre in Kerry Town, Sierra Leone, will be offered blood plasma from patients who have survived the disease – including William Pooley, the British nurse who survived Ebola earlier this year.
It is hoped that natural antibodies in the blood will help her fight the virus.

Ms Cafferkey is the second Briton to test positive and the first to do so on UK soil after nurse Mr Pooley, 29, contracted Ebola while volunteering in Sierra Leone in August.
She was part of a 30-strong team of medical volunteers deployed to Africa by the UK Government last month and had been working with Save the Children at the Ebola Treatment Centre in Kerry Town, Sierra Leone.
The healthcare worker had flown from Sierra Leone via Morocco to Heathrow Airport where she was considered a high risk because of the nature of her work and showed no symptoms during screening and a temperature check.
Nicola Sturgeon, Scotland's First Minister, said that Ms Cafferkey was "doing as well as can be expected in the circumstances" but said she would not be providing a running commentary of her progress. She stressed that the risk to the general public remained "negligible".
All but seven of the 70 passengers who shared Ms Cafferkey's flight from London to Glasgow have now been contacted, she added.
Five of the eight people who sat near the nurse on the plane have been reached, with messages left for the other three.
Health Protection England and Health Protection Scotland are continuing to trace passengers on the flights Mrs Cafferkey took back to Heathrow via Casablanca in Morocco and her onward journey to Glasgow Airport, where she arrived at about 11.30pm on Sunday on a British Airways flight.
Dr Paul Cosford, head of the Health Protection Agency, said around a third of the 133 passengers on board the flight between Morocco and the UK have been contacted while messages have been given to more than half of the 72 travelling between Heathrow and Glasgow.
Two other people in Britain are being tested for Ebola. One is a female healthcare worker who recently returned from a country affected by the outbreak, although she is not thought to have had any direct contact with patients suffering from the disease.
Another possible case was reported in Cornwall, where a patient has been placed in isolation at the Royal Cornwall Hospital in Truro. It is understood that they also recently returned from west Africa.
David Cameron chaired a meeting of the Government's Cobra emergency committee today on Ebola.
A spokesman said the Prime Minister was "reassured that the robust procedures were being followed".
Join our new commenting forum
Join thought-provoking conversations, follow other Independent readers and see their replies